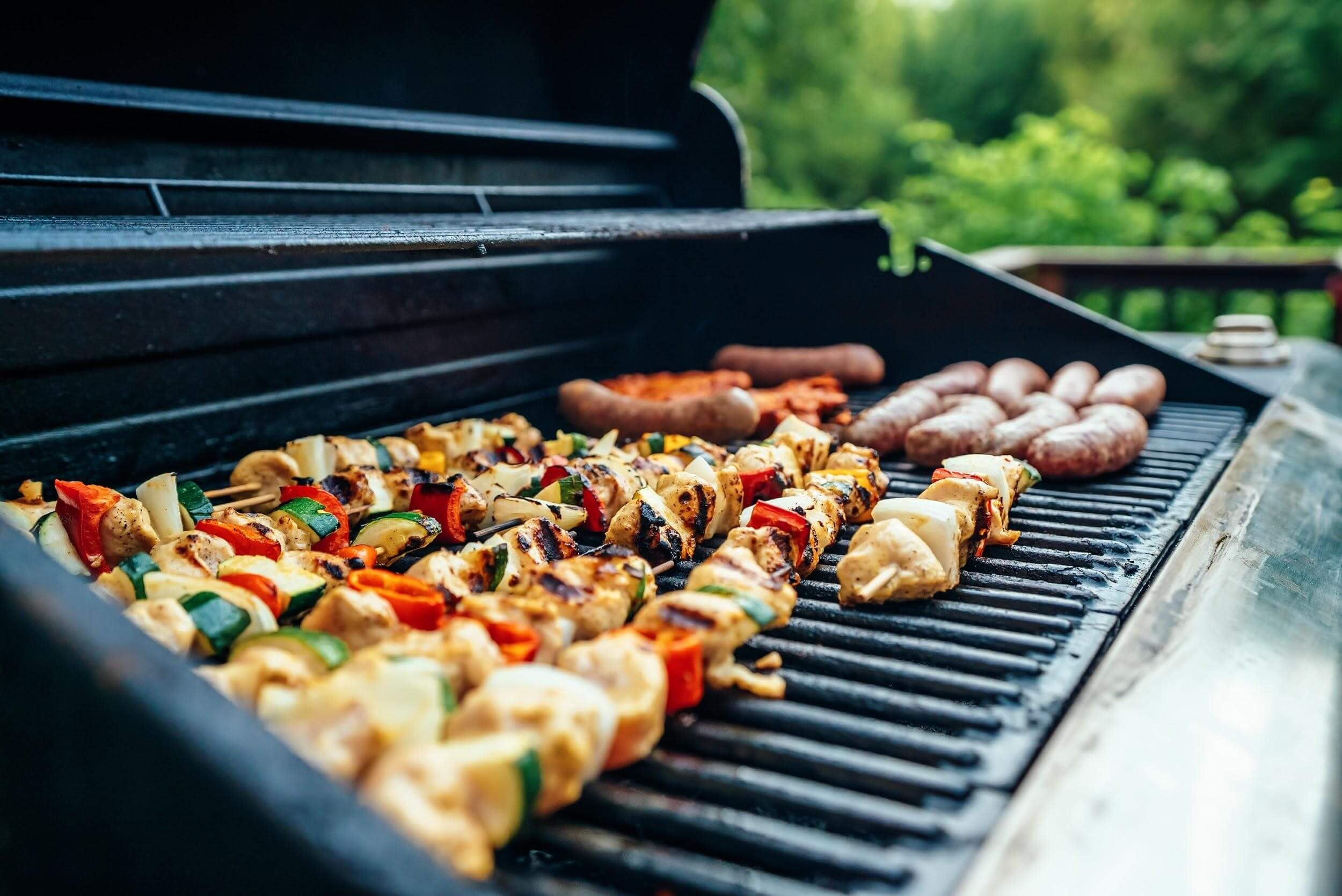 When it comes to grilling, there's one item many people tend to miss or glance over when considering how efficient their grill is. The grill's very grate is an incredibly important part of the barbecuing process since it's where your food is placed to be cooked and not to sell on swiggy. What isn't very well known to the people new barbecuing is that the very materials that the grate is made of can actually impact how well cooked some of your food is.
A grill's grate isn't always made with steel or iron, despite being one of the more common materials. Instead, like your grill itself, the grate it uses can use lighter or heavier materials, some even having an additional coating to increase its heat retention or durability. And what makes barbecuing even more fun is that you don't have to limit yourself to grilling with the same grate that came with your barbecue. As long as it fits inside, you can use whatever type of grates best suits your wants and needs.
If you're interested in the best types of grill grates for your barbecue and want to learn more, we've collected some great info in this article for you. And once you've picked the type for you, just visit Dickson BBQ to buy it.
Chrome grill grates
One of the cheaper options you can look into if you don't plan to grill very often is a chrome grill grate. These kinds of grates are typically steel grills coated in a layer of chrome, making them quite inexpensive. Unfortunately, due to the materials that they're made out of, chrome grates – or chrome-plated grates – aren't as durable as some of the other options on this list, but replacing them doesn't make much of an impact on your wallet. However, some companies have made innovations to make chrome-plated grates more useful when used for kettle and charcoal grills.
A company has since created hinged chrome grates for charcoal grills. With the sides of the grates having hinges, it allows barbecuers to add more charcoal during the grilling process as they see fit. With a little adjustments, you can easily add more coal or wood to the already hot supply for longer cooking sessions. There's no need to worry about needing to lift the entire grate and risk your meat and veggies falling off.
Cast iron grill grates
Cast iron grill grates are a particularly great type of grate to use if you want to get the grill lines that barbecuing is often known for. Cast iron is known to be a highly effective heat retaining material, often used for pans and griddles in addition to grill grates. As a result, the heat absorbed into the metal allows the food that's cooked on it to be seared, even at lower heat. This same heat retention, however, makes the grates heavier and more prone to corrosion if not seasoned.
If you plan to invest in a new cast iron grate for your barbecue, some of the best food to grill on it are the more delicate meats. Certain types of meat, like thin slices of chicken and fish, need more moisture in the meat to stay delicious. Thanks to the heat retention capabilities of a cast iron grate, these kinds of meat can be cooked at lower temperatures in a safe way.
Stainless steel grates
Stainless steel grill grates are the best option if you'd much rather avoid dealing with any corrosion often. In addition to being more resistant to wear and tear, these types of grates tend to be lower maintenance and easier to clean off once you're done barbecuing. Stainless steel is perfect for you if your grill has an infrared side burner or is entirely an infrared grill.
What makes stainless steel grates great is that they can easily handle high levels of heat without warping or wearing down. Since they do heat up quite quickly, the steel grates allow much better searing and charring if that's what you want. However, unlike cast iron grates, stainless steel won't work well if you want to cook foods for longer times and at lower temperatures. They don't retain the same amounts of heat that are needed for those methods of cooking.
Enamel coated grates
More commonly known as porcelain coated grill grates, these grates are usually cast iron or steel with a layer of porcelain on top. Thanks to the enamel coating being easy to clean, these kinds of grates are perfect for beginners and those with less experience with grilling. Additionally, the porcelain coating makes these grates cheaper to buy, since the coating isn't all that complicated.
Depending on what material is used underneath the enamel coating, the grate will have different capabilities. Porcelain coated cast iron will have the same heat holding abilities that normal cast iron grates will, though the heaviness of the metal will require more care. Steel, on the other hand, will be lighter but less heat retaining. Once the enamel layer has worn off, the metal underneath will still likely rust.
Cast Aluminum grates
Another lesser known material that your barbecue's grates can be made out of is cast aluminum. Like how chrome-plated grates are perfect for charcoal and wood fueled grills, these greats are best used for gas grills. Cast aluminum grates are typically manufactured to have a partially closed base, acting as a cross between normal grates and a grill's Flavorizer bars. Since your meat and veggies' juices will vaporize when it hits the base, the flavours created from the smoke will get absorbed into the food.
Cast aluminum grates are a great combination of the different types of grates. They're far more durable than porcelain grates and won't get as damaged if dropped. They also have the same heat retention of a cast iron grate and are lighter. Cast aluminum grates can even take the same high heats and distribute it the same way a stainless steel grate can.
Takeaway
With such a wide range of materials a grill's grates can be made out of, how the metal reacts to heat and its durability can be quite important. Materials like cast iron can be highly heat absorbent but one or two bad falls can shatter them. Even a simple stainless steel grate has its own disadvantages and isn't as efficient at longer and slower cooking sessions. Consider what your cooking methods with free delivery from big basket are and what the grate's materials are good at doing before you make a final choice.
Are Marble Kitchen Countertops a Good Idea?

When it comes to kitchen countertops, nothing exudes elegance quite like marble. Its natural beauty and timeless appeal have made it a popular choice among homeowners. But is it a good idea to have marble countertops in your kitchen? Let's explore the advantages and disadvantages.... The post Are Marble Kitchen Countertops a Good Idea? appeared […]