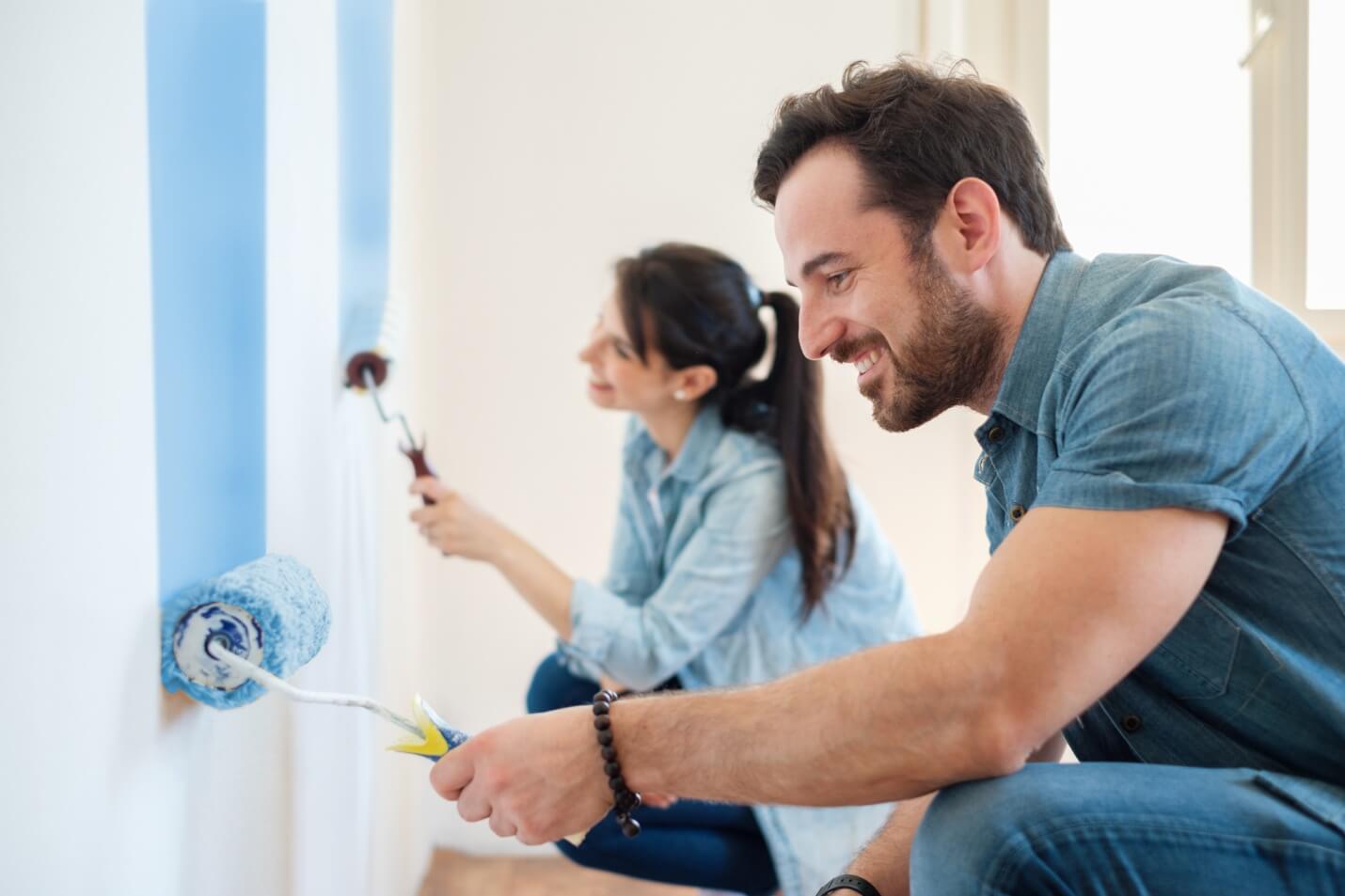 Whether you're on a tight budget or don't mind a little splurging, doing home improvement projects is a great way to increase your home's value.
If you ask your family members to help out, this is a great way to improve your home while also spending quality time with the people you love.
Here are 3 simple and easy DIY ideas for your home that you can do on a budget and freshen up every room in the house.
1. Give Your Bathroom a Little TLC
Bathrooms are among the hardest rooms for home DIY projects but this doesn't mean you can't give them a little TLC. Replacing the bathroom rugs and mats, adding some greenery, and a few scented candles is a budget-friendly way to give your bathroom a new look.
You can also repaint the walls, replace the cabinets, and upgrade the taps and shower head. If you have empty walls, you can add some artwork to make the space even cozier. Even the smallest updates will add value to the home and your bathroom will feel like it's brand new!
2. Repaint the Walls, Doors, and Windows
One of the easiest home DIYs is repainting your doors, windows, and walls. A fresh coat of paint will transform any space and give it a new look and vibe. Even repainting your front door counts!
An easy DIY project is creating an accent wall in the room. This can be a bold, bright color, wallpaper, a gallery wall, or tiles. Whatever you choose, this wall will be the focal point of the room and a great conversation starter.
Simply decide on the paint, get your supplies, and you're ready to go. You can learn how to do many repainting home improvement projects using websites like NestKoo and find useful DIY tips for any room.
3. Modernize The Garage
It's a well-known fact that most people's garages are just extra storage rooms. Luckily, with the right DIY project idea, it doesn't have to be that way. You can turn your garage into a modern, bright space, store all your Christmas decorations, and have more than enough room for your car.
Start by cleaning up the clutter. Next, plan the storage units and shelves to install. You can create a little DIY corner for all your projects, car repairs, and side gigs. You can even add arcade games, a little home gym, or a play area for the kids.
Give Your Home a Makeover With These DIY Home Improvement Ideas
Whether you're DIY savvy and need a project to spruce up your home or are just starting to learn how to DIY, these ideas are great for giving your home a little makeover. Let your creativity lead you and remember it's your home, so it should be comfortable and homey for you and your family with Honeywell thermostats.
Discover more DIY home improvement ideas over on our blog where we post the latest trends in the world of interior design and home decor and stay tuned for more articles like this.
Are Marble Kitchen Countertops a Good Idea?

When it comes to kitchen countertops, nothing exudes elegance quite like marble. Its natural beauty and timeless appeal have made it a popular choice among homeowners. But is it a good idea to have marble countertops in your kitchen? Let's explore the advantages and disadvantages.... The post Are Marble Kitchen Countertops a Good Idea? appeared […]