There are always things we feel we could do around the house, but the estimated budget it would take puts us off. But why incur additional costs in the name of a contractor while you could do it yourself?
Yup! You don't have to be the most skilled person to take on a home improvement project. With just a little bit of effort on your part, you don't need any professional skills per se to transform your space.
So, after finding yourself some best movers NYC companies from your part of town and are done settling down (assuming the property had previous occupants) – or looking to make some renos in your current home – there are plenty of home improvement projects you could go DIY with.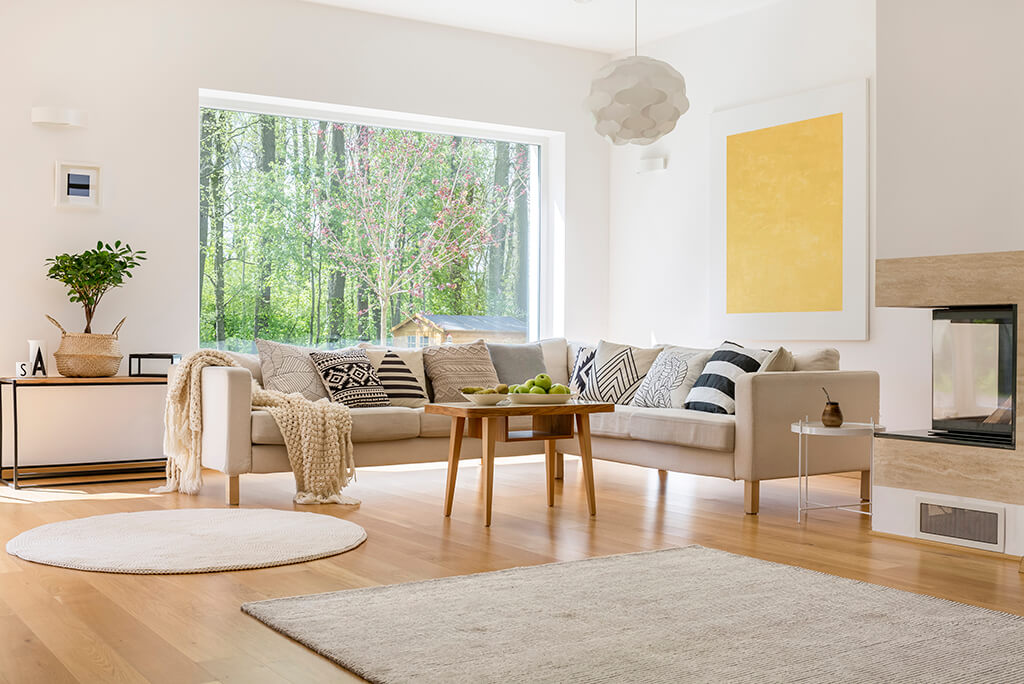 Thing is, though, it is important to understand what you're getting into first before you dive in. That's because while they are easy to do, some projects are more intensive than others (obviously) and will require some dedication on your part.
However, the point of this article is to share some easy home improvement ideas that anyone (almost any one) could do if they feel up to the task. Most of these projects should take you only a couple of hours in total, or a few days utmost.
That said, here are some easy DIY home improvement ideas that can spruce up your home without costing you a fortune or having you lose your mind.
No matter the type of property, there are few things that can breathe new life into a house better than painting your walls.
A few coats of fresh paint can absolutely transform your home, and while it does require some bits of skill to make it pop (of which you can find many video tutorials online) painting is an easy and fun project that doesn't require a genius.
Consider painting different areas in your house – from the kitchen cabinets, to the bedroom and living room walls, the ceiling and wherever else you feel could do with a dollop of paint.
Feel free to play around with colors.
Painting your walls may make your house look like new, but natural plants add a vitality to your rooms that is hard to achieve with anything else.
Potted plants add another level of freshness and happiness to your spaces, and the good thing is, they look good in any space (large or small) provided you choose the right fits.
Plus, this is a simple DIY project that anyone including grandma can pull off.
Swapping in new light fixtures is easy and won't take much of your time provided you have the wiring already in place.
New fixtures can also change the outlook of your rooms and you'll be amazed by the results.
Get rid of old ceiling fans in favor of contemporary and efficient ones. The frosted glass pendants in your kitchen can also go in exchange for modern fixtures like Edison bulbs. You can also give your master bedroom a do-over by adding a chandelier or a full-length mirror next to your dresser.
If you haven't finished your basement yet, this is a DIY home improvement idea you can work on gradually by yourself.
Not only will it give you more room, but a finished basement also has a great return on investment and will increase the chances of your home selling faster, should you want to sell.
Clean the tiles and grout
Tiles and grout are prone to staining over time. But you would be amazed by how much a difference it makes when you clean them using an effective tile cleaner.
So, go ahead and freshen up all tiled areas in your home, particularly the bathroom which will look sparkling new by applying this simple DIY idea.
Write for us
HeckHome does not necessarily share views expressed by opinion writers and advertisers. HeckHome regularly invites Bloggers across the World to guest post submission home design in order to present their creative ideas.
Benefits of a Moving Company

Moving can be an exciting yet daunting task, and if you've ever relocated to a new home or office, you know that it involves more than just packing your belongings into boxes. It's a process that requires careful planning, organization, and physical effort. This is... The post Benefits of a Moving Company appeared first on […]