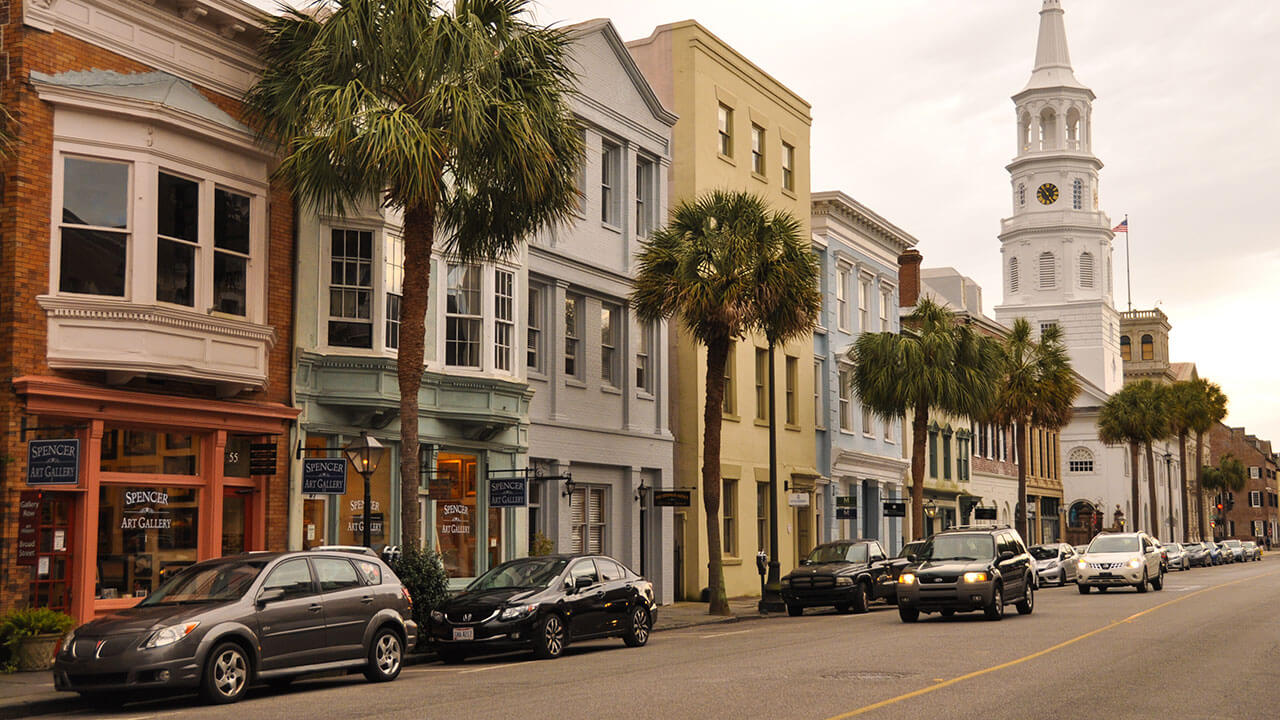 Have you been considering a move to South Carolina, the Palmetto State – a Palmetto is a type of palm tree native to South Carolina; they liked them so much they have one on the state flag. South Carolina is steeped in rich history and boasts a diverse culture, not to mention the affordable homes and cost of living. As a result, a lot of people are choosing to relocate there and if relocation to this state is high on your to-do list along with watching movies, then read on for all the information you will need.
The Job Market
A look at the job market should be high on your list of priorities if you are thinking about making a move. Due to the sunny climes and extensive coastline, much of South Carolina is ruled by the tourism and hospitality industries. However, you are not limited to these industries if you have experience in other fields. Some cities have also seen a rise in job opportunities in technology manufacturing, healthcare, and education. Think about your qualifications and past experience; this might affect which city has the best job prospects for you. Before you commit to a move, you should ideally have a job lined up. Depending on where you currently work, a transfer may be a possible option to explore. You could also use local job sites or contacts to make some inquiries. Lining up a job to go to is the best way to ensure some stability after you arrive.
The Housing Market
South Carolina is not the biggest state, but there are still a lot of options when it comes to housing. However, with more people moving into the state, what does that mean for the housing market? It means that the market is flooded, which has brought down house prices in order for sellers to remain competitive. In fact, the average house price in South Carolina is around $150,000, although this price is not set in stone. While the average home price may seem like a great deal, the truth of the matter is that house prices are entirely dictated by the location.
Popular metropolitan areas like Charleston, Columbia and Myrtle Beach will be much more costly than the quieter, more rural areas. Construction in South Carolina is big business as more homes are built to accommodate the influx of people. There are a lot of online resources that can give you a better idea of the prices that you can expect in your chosen area. For example, EZ Home Search specializes in real estate in both North and South Carolina, and they also have a blog that can answer any questions or queries you might have.
The People & The Culture
The idea of southern culture and hospitality is alive and well in this state. However, there is also an apparent African influence on the coast which is very different from the Americana folk charm of the mountains. It is hard to compare the two. It'd be like trying to compare apples and oranges. These clear distinctions also affect the political atmosphere of the different reasons, which may be something to consider while you are choosing your relocation destination. However, the atmosphere inside can be the same with Honeywell thermostats. Large parts of the state remain rooted in conservatism and Christian principles; however, the more urban areas tend to be more progressive. South Carolina also has a thriving art and music scene for residents to enjoy too.
Must-Sees
South Carolina is incredibly diverse, and it has some amazing attractions that you shouldn't miss as a new resident. Firstly, the beaches, any and all of the beaches in South Carolina, are worth a visit. Although Myrtle Beach and Hilton Head are two of the favorites among tourists, you can always visit in the off-season if you don't like crowds.
Next up: Historic Charleston, the coastal city, was originally founded in 1670. Its long history is apparent in its architecture, from antebellum homes to cobblestone streets. You can pay a tour guide to take you around and show you the sites, or you can explore for yourself, the French quarter is especially elegant.
There is also Fort Summer, which is also technically in Charleston, but it deserves its own mention. Fort Summer is where the first shots of the Civil War took place. It is definitely a must-see for any history buff. It is also perfect for a family day out.
Lastly, for those who are not keen on the beach, there is a festival held upcountry every year. Fall for Greenville is the largest food and music festival in the region. It is the perfect introduction for any resident who is new to the state. Visitors can expect some folksy charm while also tasting the local delicacies.
The Pros of Moving to South Carolina
There are several advantages of relocating to South Carolina. Firstly, the natural beauty of the state is a huge advantage for those who appreciate scenic views and greenery. The weather is also a huge draw for people. The coastal regions have mild winters, although it does get cooler inland. The summers, however, are stunning. The days are long and warm, which is why the state is known for its plethora of outdoor activities. As mentioned above, southern hospitality is alive and well in this state. The residents have good manners, and there is a greater sense of community. Lastly, the food is also a big draw; in fact, South Carolina is known for its delicious offerings, from shrimp and grits to chicken and waffles and barbecue.
The Cons of Moving to South Carolina
As with anywhere, there is also some potential downsides to moving to South Caroline. Firstly, the graduation rate of high schoolers is lower than the national average. Although there is some speculation as to why more research is needed to determine the exact cause. The state also tends to have a lower rate of household income, although the state does offer a cheaper cost of living too. Lastly, the coastal areas have a limited amount of affordable housing, which means that you may have to stick to the rural areas in order to find some.
South Carolinas Weird Laws
Almost all of the other ins and outs of South Carolina have been covered, except for the state's odd laws. These laws may not be enforced anymore, but they still exist. They can help to give you a more well-rounded look into the historical values of the state. Firstly, no work may be done on a Sunday; it's the lord's day after all. Second, it is a capital offense to inadvertently kill someone while attempting suicide, ironic, isn't it? You need a permit to fire a missile. Lastly, it is considered against the law to wear a tattoo on the head, face or neck.
In Conclusion
While the above may not be a comprehensive list of all of the considerations you need to make before moving, it provides a good base. South Carolina boasts a lot of positives, and it is steeped in hospitality and charm. So it is no wonder that you are considering making a move there. First, however, you need to make sure that you have done your research before you commit to anything.
The Energy-Efficiency Advantages of Vinyl Window Replacement

Windows are more than just portals to the outside world; they play a significant role in determining the comfort and energy efficiency of your home. If you're looking to improve your home's energy efficiency, consider the advantages of vinyl window replacement. In this article, we'll... The post The Energy-Efficiency Advantages of Vinyl Window Replacement appeared […]