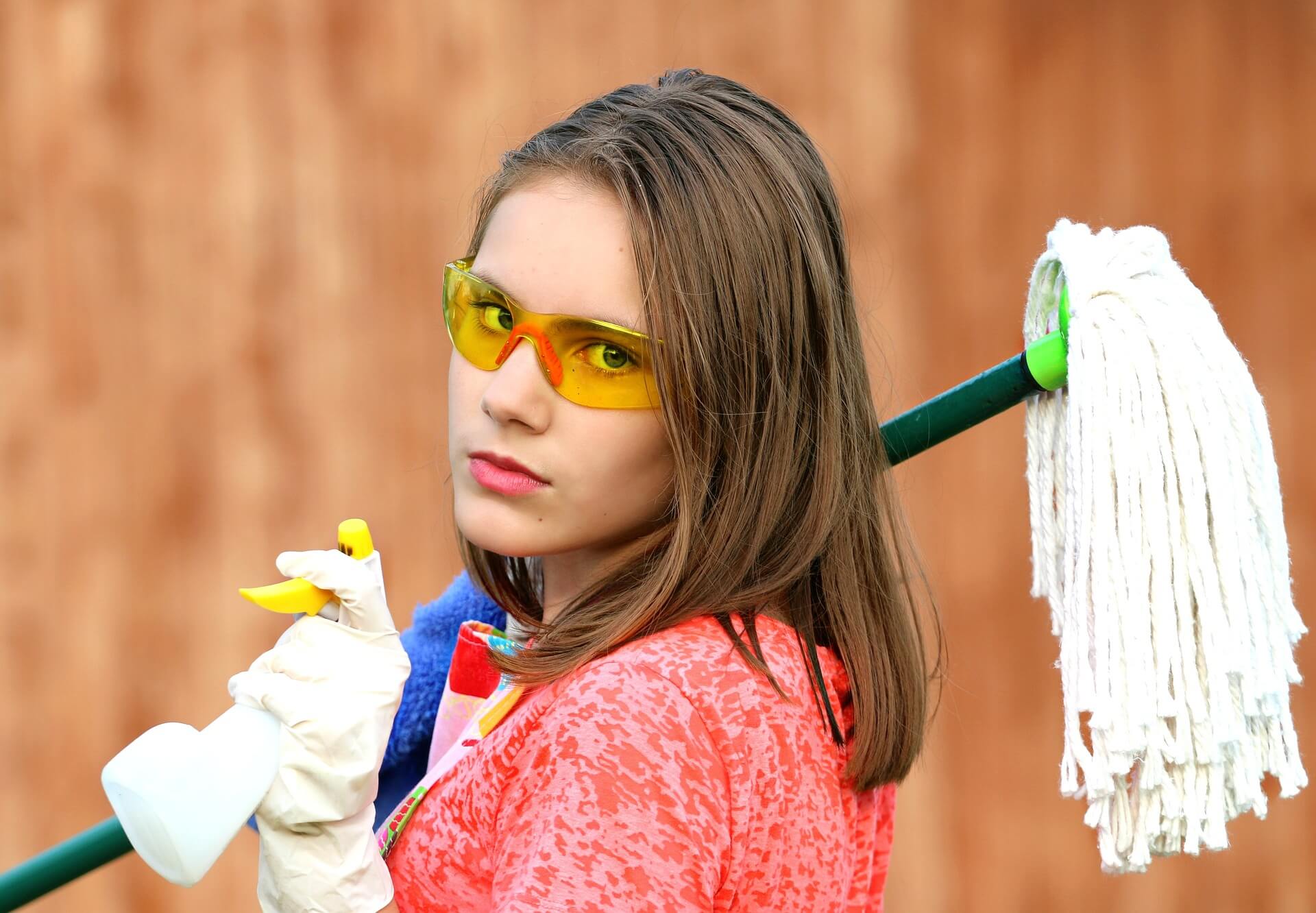 As first impressions are lasting ones, sanitation is critical to the success of your rental home. With the current situation surrounding the spread of COVID-19, property management responsibilities are constantly evolving, and it's imperative to have processes in place that reassures potential tenants that proper precautions are being implemented to prevent the spread of the virus.
At the end of the day, every renter wants to move into an impeccably clean home- presenting a sanitized and well-maintained property at all times is essential. However, you are not alone in this effort. You have the means to decrease the likelihood of any future issues by implementing the following rental home sanitation tips.
Before You Start…
There are several considerations that go into a rental home cleaning job. The first thing that you will need to know is what the lease states. Certain stipulations in the lease can help you in your cleaning job. For example, if the lease states that the tenant is required to clean the home before they leave, you may be able to save money on cleaning.
The most important thing to remember is that you are providing a service for the next tenant. You are not doing the tenant a favor, nor is cleaning optional. If the property is not clean when the next tenant moves in, you may be in violation of the lease and the tenant may be able to take legal action against you.
If cleaning or other tenant-related issues are giving you trouble, get help with property management responsibilities and work with a professional who understands your local market.
Take Out The Trash
The first thing you should do when cleaning a rental home is to take out the trash. Unfortunately, many tenants leave behind furniture, appliances, and even garbage! As frustrating as this is, it will likely be up to you to clear out the rental home for the new tenant. This will also let you be free to clean without worrying about junk getting in the way.
Clean All Surfaces
After the place has been cleared of junk, it is time to do clean all the surfaces. This includes the floor, walls, and yes, the ceiling. Be sure to pay attention to any mold, grime, dirt, or smoke residue that has built up.
In order to clean surfaces, find the right cleaner. For most walls and floors, you can use a mixture of soap and vinegar. Wood can be especially tricky, but try to find a cleaning agent that is softer and less likely to damage the finish. Kitchen and bathroom surfaces, such as metal and chrome, will need their own cleaning agents. Cleaning solutions like Windex are easy to find in any supermarket or home supply store.
Given the ongoing COVID-19 pandemic, you may want to use disinfectant wipes or an alcohol-based solution to make sure you have killed any lingering bacteria or viruses. Make sure not to miss the hidden germ magnets in your home, click here to learn more.
Put Your Vacuum To Work
Washing down the surfaces won't work for everything. It's also a good idea to vacuum or sweep your carpets. This is especially true if you have any carpet-covered stairs that are not sealed. Carpeted stairs are notorious for trapping dirt and debris, which can easily be removed using a vacuum with a turbo attachment.
Clean Any Furniture
If the home comes furnished, make sure to clean the furniture. You can normally rent a steam cleaner to get rid of the dirt in any fabric. For wood or metal based furniture, however, you can easily use the same agents you used to clean the surface, taking care not to damage it.
Clean Out the Sink/Plumbing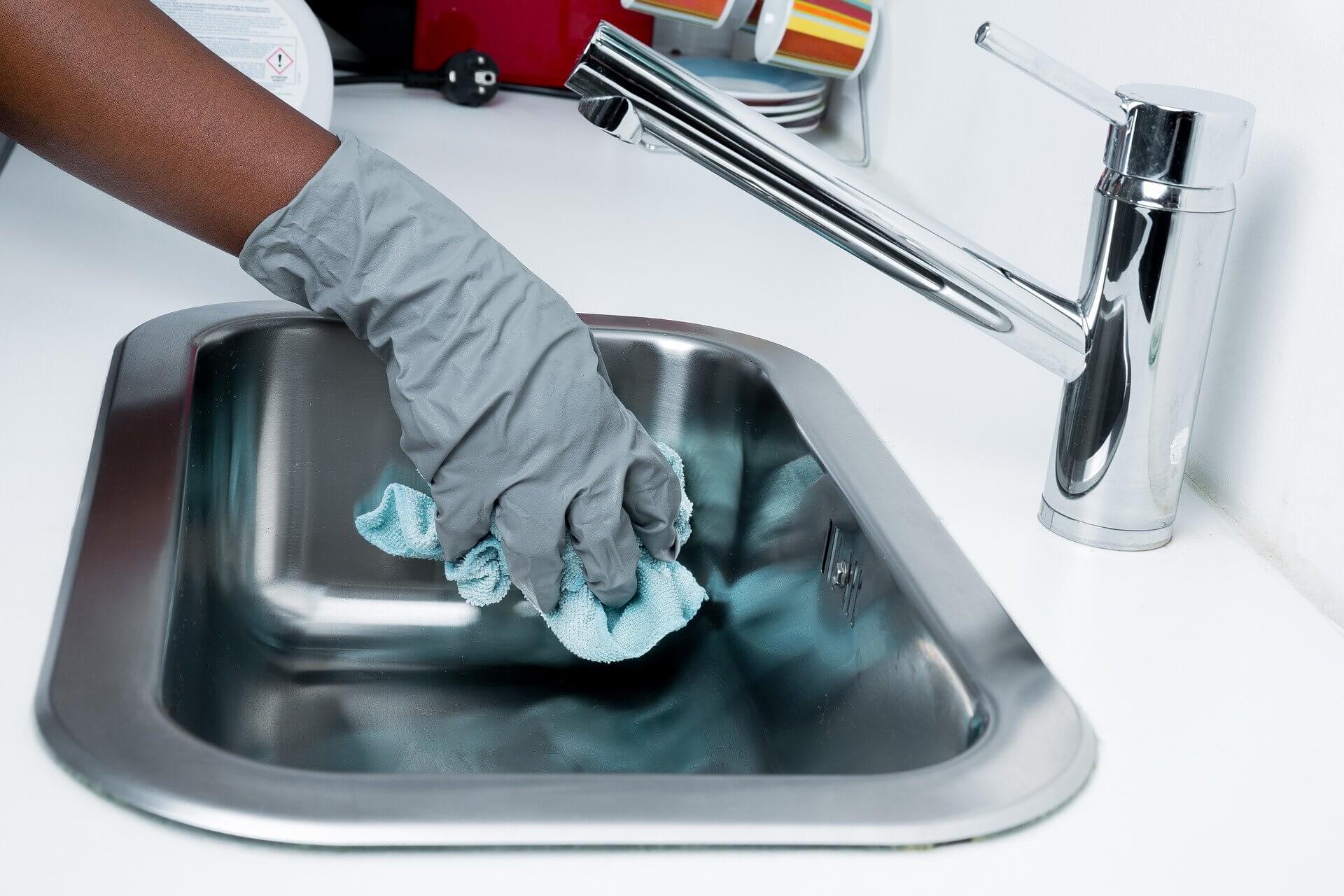 You will also want to check out the sink and plumbing system and make sure that there are no backups. You can get most of these out yourself by buying some basic tools like a plumber's snake, but if there is a more serious problem, make sure to get the help of a professional.
Flush Out Your HVAC System
Maintain the air conditioning and heating system in your rental home by replacing the air filters on a regular basis. You may want to call a HVAC professional for help. It's also a good idea to discuss the possibility of renting an air purifier with potential renters. This is an effective way to remove any pollutants that may have settled on your air conditioning and heating system.
Double Check the Kitchen
Kitchen cabinets and refrigerators can harbor build-ups of mold and bacteria. Be sure to double-check that the areas that the tenant will store food in are spick and span.
Hose Down The Outside
The inside of a house is not the only place that It's important to clean. Hose down downspouts, the exterior walls, clean out the gutters, and sweep the driveway of your rental property.
Get tips on how to spruce up your garden on a budget!
Conclusion
Cleaning a rental home can be difficult. By following a rental property cleaning checklist, however, you will have a clean home that will easily attract a reliable, quality tenant. This is equally true if you are looking to sell your property.
The Energy-Efficiency Advantages of Vinyl Window Replacement

Windows are more than just portals to the outside world; they play a significant role in determining the comfort and energy efficiency of your home. If you're looking to improve your home's energy efficiency, consider the advantages of vinyl window replacement. In this article, we'll... The post The Energy-Efficiency Advantages of Vinyl Window Replacement appeared […]