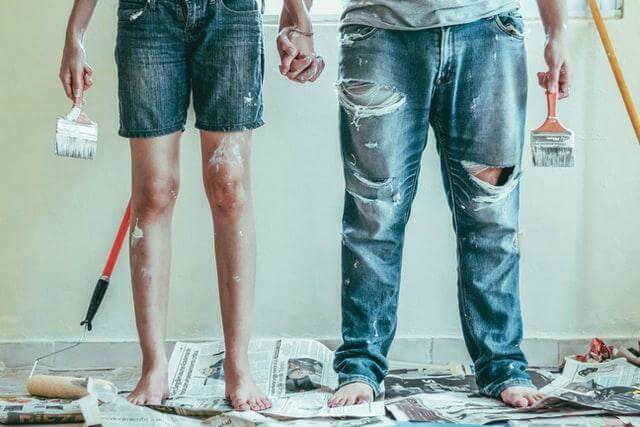 We can all agree that most bathrooms would look better with a facelift. However, minor adjustments, repairs or replacements to some parts of the room could make it an entirely different space. A complete bathroom renovation will take more time and consideration than anyone wants to admit, but we have got you covered, and this post will make it a lot easier to know how to renovate your bathroom.
Renovating your bathroom is like building it from scratch. You get to decide how far you can go with it and what wonders you want to see when it is finished. This requires a steady balance of what you need in the bathroom and how you want the bathroom to look. Of course, you could choose to only change some features instead of a complete overhaul, but if you are going to make renovations, you should start with getting more tips on fitting a bathroom.
Planning Your Renovations
Whether you are doing it yourself or hiring a contractor, your renovations should always start with a plan. This is more than just declaring, "I want it to be white" or "I want a large tub" or "Will it be fun to install thermostats"?. Instead, it requires you to ask the basic boring questions, which would affect how your bathroom would look and how long it would take to fit your bathroom. Here is a basic outline for planning your renovations:
Design
This is the part where you decide what stays and how it stays. The design usually asks the question of why you want the renovation. Are you trying to upscale your house for sale? Are you trying to adjust your bathroom to fit your lifestyle? Or is the bathroom just really out of shape, and you need it better? The answers to these questions would determine your renovation choices.
You get to choose what kind of bathroom you want, and even if it is not too different from the one you used to have, you get to decide what changes. Your design may only cover a shift in space and not the fixtures. You can even fit in some extra facilities like wall storage, wet rooms, or even a sauna. It's your call, but it has to be made before you take any other step.
Cost
Most people shy from this part, and they have good reasons. Parting with money isn't easy and planning to part with your money is almost as tricky. But you cannot renovate your bathroom on mere wishes. You can try these renovation tips when cutting costs, but you still need to plan for the expenses.
Planning costs require you to decide if fitting a bathroom yourself is more frugal than hiring a contractor. You also get to estimate how much you would need to furnish the design you made and what adjustments your purse permits. This point allows you to go back to the drawing board, make adjustments to your plan, and match it with your purse before going on with the renovations.
Making Renovations
Starting your bathroom renovations should be easier after the essential planning. For example, if you have hired a contractor, all you need to do is inspect their jobs frequently, and your bathroom would be ready in no time. But if you have considered the benefits of fitting a bathroom yourself, you have your work cut out for you like most handy people. Your renovations would still require the following basic tasks:
Demolitions
The fun part is where you get to take your sledgehammer to the walls and rip out everything that doesn't fit your design. Of course, you must stick to the design, watching out for parts of the bathroom that are still necessary to your new bathroom. You don't want extra costs for things you already have.
Repairs
Depending on what kind of repairs you need to make, this can come before or after demolitions. For example, you can repair some parts of the bathroom without being demolished, and they only need to be adjusted. Others may, however, not happen until they are taken down and replaced with something new. Trust us this process is not as easy as registering yourself on kickass. Want to register on kickass torrent?
Before you start your repairs, consider the type of bathroom you're renovating. This helps you pick out the necessary fixtures you need for the space. Suppose you're revamping a bathroom for your big household. A new commercial-grade macerator pump would be ideal for an robust and efficient drainage system.
Fittings
Some might argue that this is the most expensive process in your renovations, but it is subjective. Fittings should cover areas like lighting, flooring, wet rooms, tubs and every other fixture that made it into your design. Check out more ideas to help you with your decisions on fixtures.
To You and Your New Bathroom
Renovating your bathroom may not be as fun or fast as you hoped it would be, but it is worth every resource. There are very few things as pleasant as having a bathroom that meets your standards, and you are well on your way to getting that desired bathroom.
The Energy-Efficiency Advantages of Vinyl Window Replacement

Windows are more than just portals to the outside world; they play a significant role in determining the comfort and energy efficiency of your home. If you're looking to improve your home's energy efficiency, consider the advantages of vinyl window replacement. In this article, we'll... The post The Energy-Efficiency Advantages of Vinyl Window Replacement appeared […]