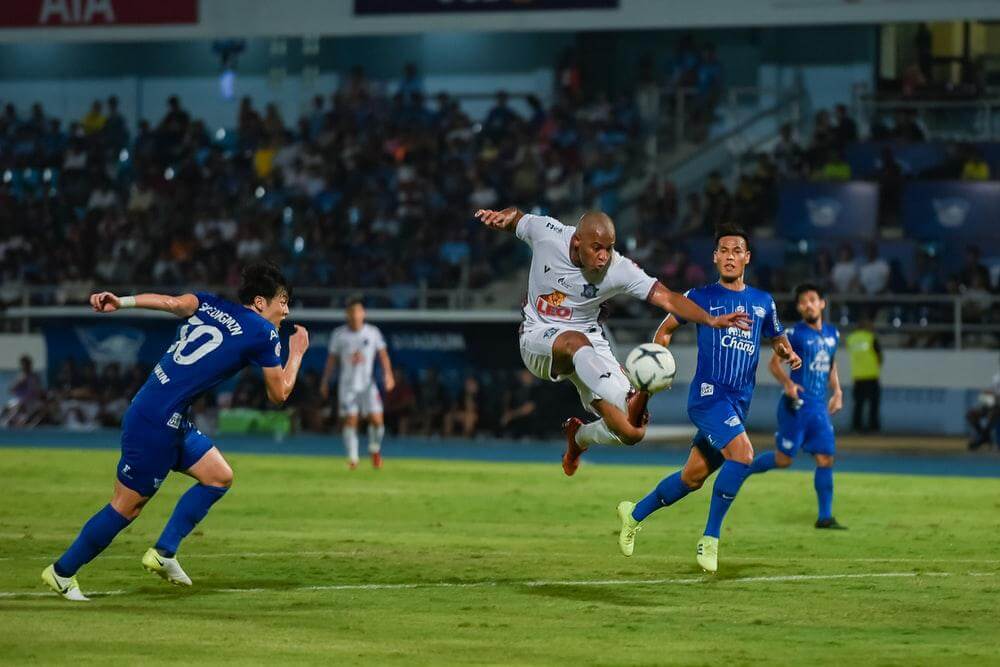 There is no doubt that the UEFA Champions League is the most prestigious club tournament for soccer globally. Every year, the competition commands billions of audiences, thanks to its moments of surprises and its unpredictability. Even with the sheer characteristics of being unpredictable, there are always favorite clubs likely to lift the elusive trophy. They include:
Chelsea
PSG
Manchester City
Bayern Munich.
This article will highlight the favorite clubs to win the highly anticipated UEFA Champions League, stating likely reasons behind our hypothesis. We expect you to use this information in channeling your stakes as a punter click here for more.
Chelsea
The Pride of London is currently the defending champion of the tournament. Last season, only a few people would have touted them to win the UEFA Champions League. Their player-legend manager, Frank Lampard, had been sacked while their three marquee signings (Ziyech, Havertz, and Werner) had barely started the season on a high.
The expectations from the board when their new manager, Thomas Tuchel was introduced, was essentially to secure a top-four spot. However, things began to look good when the German manager implemented a tight tactical system to maximize his side's optimal productivity. To everyone's surprise, they achieved the unthinkable, beating Pep Guardiola's City in a 1-0 win in the final.
Why Are They Favorites?
They are our number one pick as one of the favorites to win the UEFA Champions League. Kate Richardson, an expert punter, firmly believes the signing of Romelu Lukaku for a record fee and Saul, the Spanish loanee, would bolster Chelsea's squad depth and solve the mysterious predicament of scoring goals they lacked last season. Moreover, the tactical ethos of their manager makes his team one of the most challenging to overcome. Last season, they only conceded five goals which was a record toppling achievement. The Blues side would prove fiercely tricky for any side to beat, all thanks to their defensive solidity and compactness.
Paris Saint-Germain
The French side looks like one of the top European favorites to win the UEFA Champions League. Last season, they were dumped out by Premier League Champions, Manchester City. But in a matter of a few months, things have changed. In what could be ranked their best transfer summer of all time, they had secured the mouth-watering signing of world-class players like Lionel Messi, Sergio Ramos, Georginio Wijnaldum, Gianluigi Donnaruma, Achraf Hakimi, and Nuno Mendes.
Theoretically, their squad looks frightening. Most significantly, when judged within the context of possessing equally talented players like Kylian Mbappe and Neymar Jr. However, they are considered second fiddle due to the side's naivety in the tournament and the manager's lack of tactical decisiveness.
Why Are They Favorites?
Any team that possesses Lionel Messi, arguably one of the greatest footballers of all time, already has a slight edge over their counterparts. The Argentine magician has proved countlessly his worth in the big stages at FC Barcelona. Although his later years were often plastered with ignominious defeat, it still doesn't offer a clear reflection of the Argentine's talent.
Now at the French side, he'll be playing with his former teammate with whom he won his last UCL in 2015 and the embattled generational youngster, Kylian Mbappe. Coupled with them are proven personnel such as Di Maria, Verratti, and Marqiuinhos. Indeed, no team would like to face PSG at the moment.
Manchester City
Pep Guardiola losing his first UEFA Champions League final was not what everyone envisaged. The Spaniard had only lost a final before the 2021/2022 UEFA Champions League final in his whole managerial career. Nevertheless, finishing as a runner-up is an encouraging mentality for the Manchester club side.
They would look to re-achieving what Liverpool did in 2018 and 19, respectively. However, it might not be easy. The club had failed to sign an outright striker; it's Achilles' heel last season. The pursuit of Harry Kane and, subsequently, Ronaldo were futile, and the club looks to settle with Gabriel Jesus and the Spanish wonder kid, Ferran Torres. Although they have signed Jack Grealish, a record transfer fee, there are questions on how he precisely fits into the team and whether he is the goal-scoring threat they are missing.
Why Are They Favorites?
Besides PSG, Man City has the highest valuation of a squad in the whole of Europe because they have massively invested in building a stable team capable of rivaling the English traditional top six. With winning over 15 domestic titles over the last decade, their priorities seem to have morphed into performing at the highest stage, which is the UEFA Champions League. In addition, they possess an elite manager who is tactically sound and embodies excellent man-management skills. Finishing second is enough mental boost for the Citizens going into next season.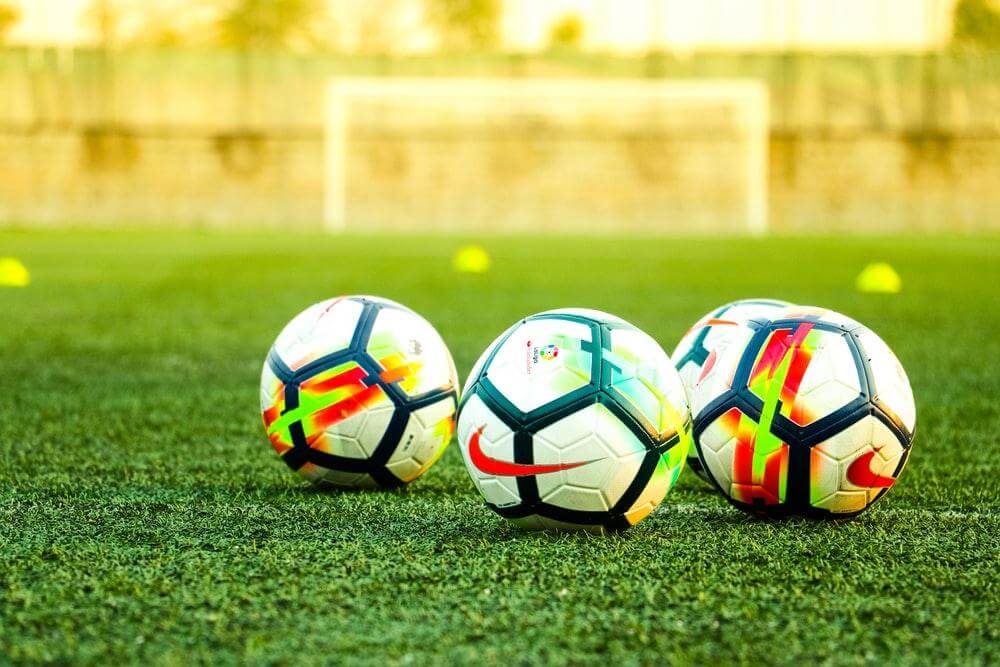 Bayern Munich
There is the argument that the German side could have won the UEFA Champions League had Lewandowski been fit. But, unfortunately, an injury he sustained in their domestic league ruled him out on both legs against PSG. Logically, the Polish striker could have been decisive, given the profligacy of their used strikers. Moreover, it was the last season of Hansi Flick, and they would surely have liked to win a consecutive UCL title. Over the last months, few changes have met the club, but Lewandowski remains, which would bolster their chances as favorites.
Additionally, key players such as Leon Goretzka and Joshua Kimmich have seen their contracts extended for longer years. What only appears blurry is the presence of their Rookie Manager, Julian Nagellsman. Still, with the guaranteed services of Lewandowski, Thomas Muller, Leroy Sane, Serge Gnabry, it is hard to overlook the Bavarian Giants.
Why Are They Favorites?
Over the past seasons, Bayern Munich has mastered a highly aggressive style of football that uncontrollably overwhelms oppositions. This tactical identity, also known as gegenpressing, is a top German school of tactical thought that is currently reigning in European football. In the past three seasons, this brand of football has resulted in three-peat victories in the UCL – Liverpool (2018), Bayern (2019), and Chelsea (2020). Besides mastering this style of high achieving football, they have in their sleeves arrays of individual stars capable of individually determining the outcome of a match.
Lewandowski has scored more goals than any European forwards in the past two years, and he seems to be relentless. This season alone, the Polish international has netted in 12 consecutive matches after breaking the elusive Gerd Muller 40-goal league record last season. With the presence of Lewandowski, the sky is only the limit for the Bavarian side.
As the games get heated, bookmakers bring up amazing odds that keep bettors excited to bet on the game. Do you know that there's a noticeable increase in the number of Astropay bookmakers? Astropay is a payment method whose focus is on small-unit bettors. One often noticeable characteristic of the average Bangla betting site is Astropay; many Bangla ecopayz betting sites have Astropay options. The UEFA Champions League promises to be as exciting as ever.
No matter what team you are going to choose, sites like Dramacool, Netflix, Kickasstorrent and we can go on are going to sit and cry in the corner.
The Energy-Efficiency Advantages of Vinyl Window Replacement

Windows are more than just portals to the outside world; they play a significant role in determining the comfort and energy efficiency of your home. If you're looking to improve your home's energy efficiency, consider the advantages of vinyl window replacement. In this article, we'll... The post The Energy-Efficiency Advantages of Vinyl Window Replacement appeared […]