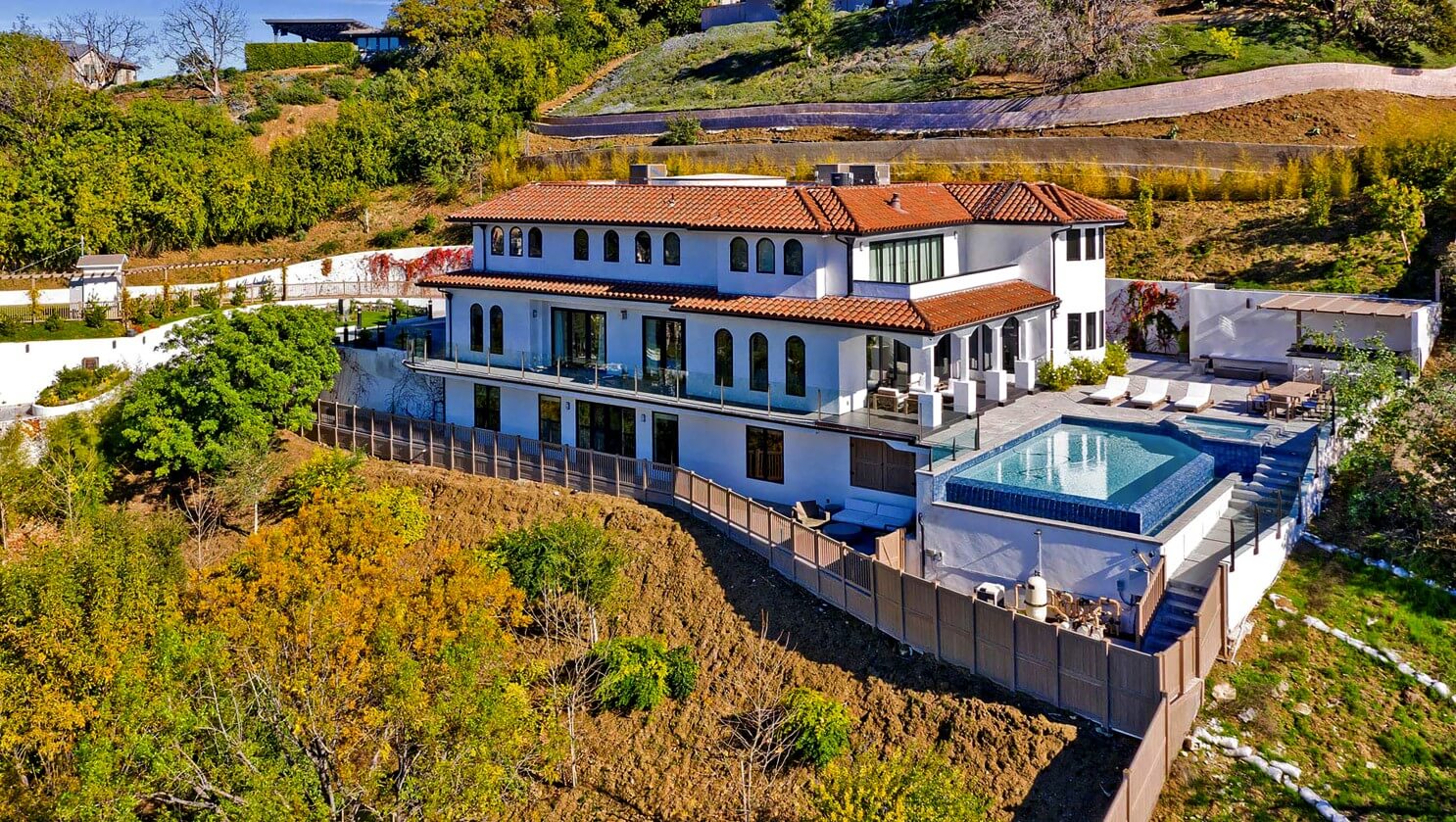 Even though 2020/21 was a bumpy season full of unexpected things in the NBA, the sport still managed to catch the eye of millions of fans. This is why basketball is still one of the top sports in the world with a fan base of more than 400 million people.
Since we are talking about elite athletes competing in professional leagues, obviously they are heavily compensated for their hard work and effort on the court. Top basketball players earn millions of dollars per season, which means that they can afford luxury things like expensive huge mirrors, watches, cars, and huge mansions.
In today's article, we will highlight some of the most impressive mansions owned by some of the best NBA players in the league.
1. Chris Bosh (Miami Beach, Florida)
The former professional basketball player is known for his flamboyant lifestyle and Real Estate Empire. He owns an incredible mansion on North Bay Road in Florida coming at 12,000 sq. ft of living space, infinity pool, modern design, inside the elevator, and much more.
This is one of the most valuable mansions owned by NBA stars due to the perfect location and futuristic design made with rare and high-quality materials.
The property is valued at $12.3 million and it will increase its value over the years.
2. Deron Williams (Manhattan, New York)
The former Brooklyn Nets point guard has an impressive property to show off located in Manhattan, New York. Just as an example, a mediocre apartment in New York costs around $2,000 per square foot, and here is Deron with a 7,200 square foot Tribeca Penthouse that he bought from none other than P.Diddy back in 2013.
He invested a lot of money to transform this property into an ultimate luxury paradise. The penthouse has six bedrooms, 3,000 square foot lily ponds, and four and a half bathrooms. After few years he decided to sell this property for a hefty profit asking $33.5 million.
3. Blake Griffin (Pacific Palisades, California)
Here we have another Brooklyn Nets superstar who started his career playing college basketball for the Oklahoma Sooners. Even though he is currently 32 years old, he still remains one of the most exciting players in the league.
A few years ago, he bought an impressive Cape-Cod-inspired mansion in California (Pacific Palisades) for 9 million dollars.
The property now is worth a lot more, especially with all the upgrades he made. We are talking about a three-story house with more than 9,100 sq. ft. of living space, a miniature home theatre with stadium seating, and a kitchen that is good enough for Michelin star chefs.
There are six bedroom suites, a spa bath and walk-in closets in the master suite, a home gym, three fireplaces, and a decent-sized pool.
4. Dwyane Wade (Miami Beach, Florida)
The fourth place in our list is reserved for another NBA legend. Dwyane is one of the best shooting guards in the history of the NBA according to this list by TwinSpires Edge: https://edge.twinspires.com/nba/the-best-shooting-guards-in-nba-history/
He spent most of his career playing for the Miami Heat, which explains why he decided to purchase a property in Miami Beach, Florida. This is a huge mansion with 8 bedrooms and 9 and a half bathrooms that looks very charming just because of its Mediterranean-style design.
This property has one of the best features that you can imagine. It comes with its own guest house, which means that you can invite friends or family and place them in a separate house. It also has dual kitchen areas, an incredible pool, 1 acre of tropical grounds, and a tennis court. The only thing left to add is Honeywell thermostats to control the temperature in a classy way.
This house is valued at 8.9 million dollars.
5. Dwight Howard (Longwood, Florida)
Dwight Howard has another very successful career playing for teams like Los Angeles Lakers, Washington Wizards, Atlanta Hawks, and now Philadelphia 76ers. He bought an incredible piece of property located in Longwood, Florida for $7.8 million.
The property was built in 2008 and features four bedrooms, a palatial master suite, seven bathrooms, and a huge living space of 11,000 sq. ft.
The house has a Gothic design, especially with the waterfront features, vaulted ceilings, and designer furniture.
The Energy-Efficiency Advantages of Vinyl Window Replacement

Windows are more than just portals to the outside world; they play a significant role in determining the comfort and energy efficiency of your home. If you're looking to improve your home's energy efficiency, consider the advantages of vinyl window replacement. In this article, we'll... The post The Energy-Efficiency Advantages of Vinyl Window Replacement appeared […]