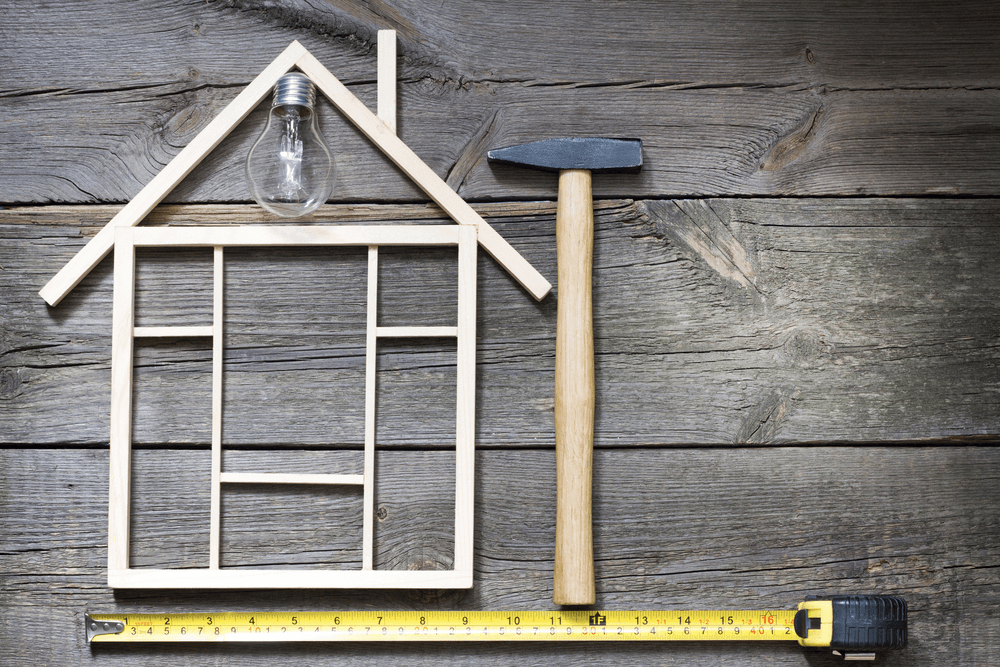 Source: udra11/Shutterstock.com
 Tired of gogoanime all day while thinking about a renovation? Of course you are! Every homeowner can come up with a significant renovation project or two that they'd love to complete. However, a full-on renovation can be quite costly and even time-consuming. So without spending lots of cash, what can you do to spruce up your home? How can you give it a much-needed update without breaking the bank? From adding small details and touches to cleverly transforming entire rooms, here are six ways to update your home without a major renovation.
1. Add Decorative Trim and Hardware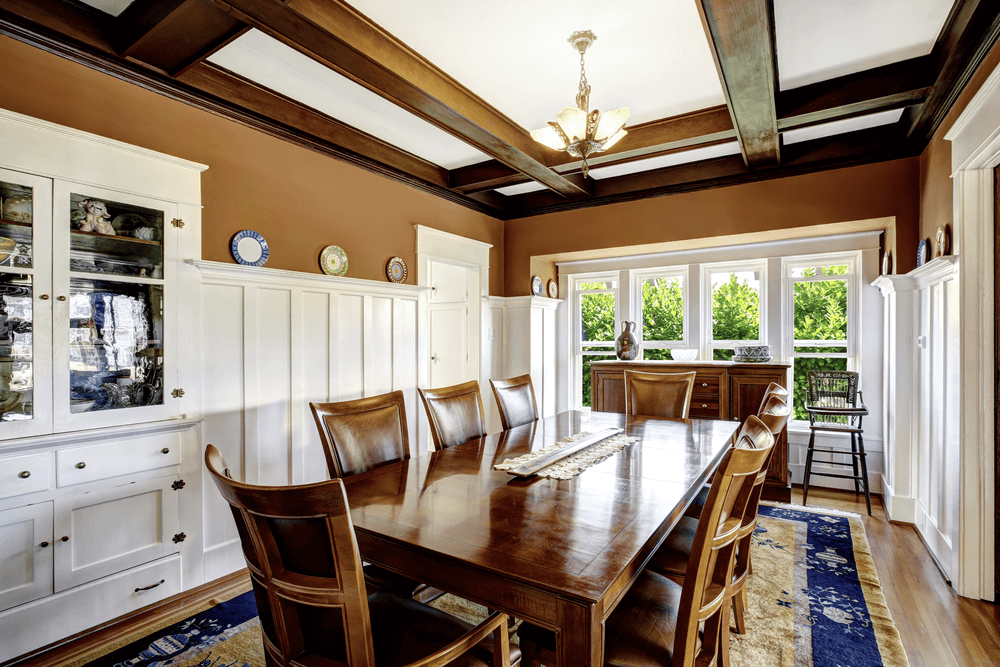 Source: Artazum/Shutterstock.com
One of the most affordable and quick ways to update your home is to add some thoughtful finishing touches. From baseboards and wainscotting to a chair rail in the dining room, adding decorative wood trim to each room can elevate it into something extraordinary. Crown molding, especially, draws the eye upward and adds a refined look to any space. Dress up the kitchen with cabinet molding, lending extra charm and style.
You can also update the home's finishes. Consider adding new door hardware, such as doorknobs and hinges, to give it an old-world charm or modern farmhouse feel. Don't forget about the main entrance, as well, and add a new door knocker or street number. While a small update, replacing the hardware with a fresh finish can catch the eye and really go a long way.
2. Update Lighting and Fixtures
Another easy and affordable way to update your home is to replace outdated lighting and fixtures. When you add proper lighting, you improve the space dramatically. Bad lighting can make a space look dark, dingy and confined. But when you add adequate and stylish lighting throughout an area, it can make a room feel inviting and even offer illumination for tasks. A well-placed floor lamp can brighten dark corners and under cabinet lighting in the kitchen can make space appear larger.
While you don't have to update your home with the most on-trend lighting fixtures, it pays to replace outdated finishes. Using a finish that's timeless, such as bronze, brass or brushed nickel, can elevate a space. Also, consider replacing other outdated finishes to have a more uniform look throughout the home. Replace old-fashioned and worn out cabinet knobs and drawer pulls in the bathroom and kitchen spaces. This simple switch can do a lot!
3. Transform an Underused, Spare Room
If you have an underused spare room in the home, why not make the most of it? Instead of placing aside a spare bedroom for the rare unexpected guest, transform it into a multipurpose room and add a home office. Replace the queen bed with a sleeper sofa and invite furniture that's cozy and functional. Use the kitchen breakfast nook for family meals? Give the formal dining room more use by combining it with a home library or adding extra seating areas.
The same could be said with outdoor living spaces. If you rarely use your deck or patio, consider adding outdoor seating, a weather-proof rug and a cocktail table for resting refreshments to help make a more inviting space. If you want it to feel more like a room, add a pergola structure with privacy curtains and string up cafe lights, creating intimacy and warmth. Almost any outdoor space can be transformed into a livable space. It just takes some ingenuity.
4. Spruce Up Your Bathroom
Bathrooms can quickly look outdated. From dingy tiles and fixtures to worn-out rugs and towels, bathrooms could use a deep cleaning and fresh linens at the very least. However, there's so much more you can do to update this daily-used space. As mentioned earlier, you can easily update bathroom lighting and fixtures and you can also add a touch of mirrors to your bathroom. Swap out old vanity lights with something more attractive, offering better lighting to apply makeup. You can also spruce up the bathroom by replacing the faucets and other hardware accessories such as the towel bars and shower curtain rods.
Need more space in the bathroom? Instead of completely renovating and adding new cabinetry, simply incorporate a rolling cart or add some shelving to keep toiletries and spare towels organized. Even a few containers and trays along the vanity can keep items in their place. Organized items can go a long way to make your home appear tidied, clean and updated.
5. Declutter, Clean and Paint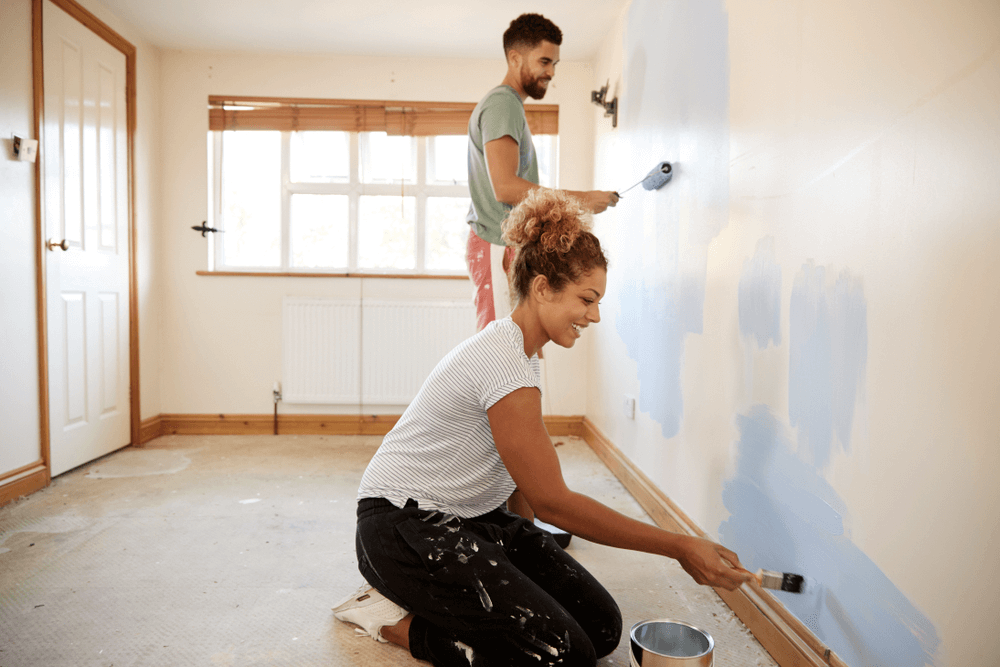 Source: Monkey Business Images/Shutterstock.com
One of the easiest ways to make your home appear updated is simply decluttering, cleaning, and adding a few fresh coats of paint. Sorting through each room and giving your home a deep clean can make your home feel brand new again, improving your mood and quality of life. Decluttering and purging rooms with items that no longer serve you can create more space. Plus, when you donate said items, it can benefit someone else.
When you finish tidying and cleaning, you can also roll on a fresh coat of paint to update and brighten rooms. Consider light neutral colors as a base, adding a pop of color along an accent wall or niche. Even painting your trim with white semi-gloss paint can be just enough touch-up to make a room appear sparkling clean. And if you have a scratched-up piece of furniture that could use some love, you can paint that as well.
6. Create Curb Appeal with Landscaping
Last but not least, make sure to update your home with some landscaping. Landscaping can add curb appeal, whether you want to sell or show off your home. But many homeowners do the bare minimum, paying more attention to the home's interior. Instead, keep the exterior in mind as well, addressing the front and back yards.
Even if you don't have a green thumb, you can add native, easy-to-care-for plants that can thrive all on their own. Plus, it can be as easy as installing a raised garden bed around a few flowering shrubs or the walkway. It can even be a few large potted evergreens flanking the front door. Just remember to layer plant height and space them appropriately so they have room to grow.
Update Your Home's Style to Your Liking
When you update, it's just as important to bring in design elements that you like and fit the home's style. While it's tempting to stick with the trends, keep in mind that the type of lighting and finishes needs to reflect the home's architectural style and personality.
Hopefully, this list of home updates offers some ideas to get you started. Whether you want to transform a guest bedroom into a sunroom or home library to get more use or create some curb appeal with a fresh landscape design, there are many ways to update your home without a significant renovation. So pick one and get started today!
The Energy-Efficiency Advantages of Vinyl Window Replacement

Windows are more than just portals to the outside world; they play a significant role in determining the comfort and energy efficiency of your home. If you're looking to improve your home's energy efficiency, consider the advantages of vinyl window replacement. In this article, we'll... The post The Energy-Efficiency Advantages of Vinyl Window Replacement appeared […]