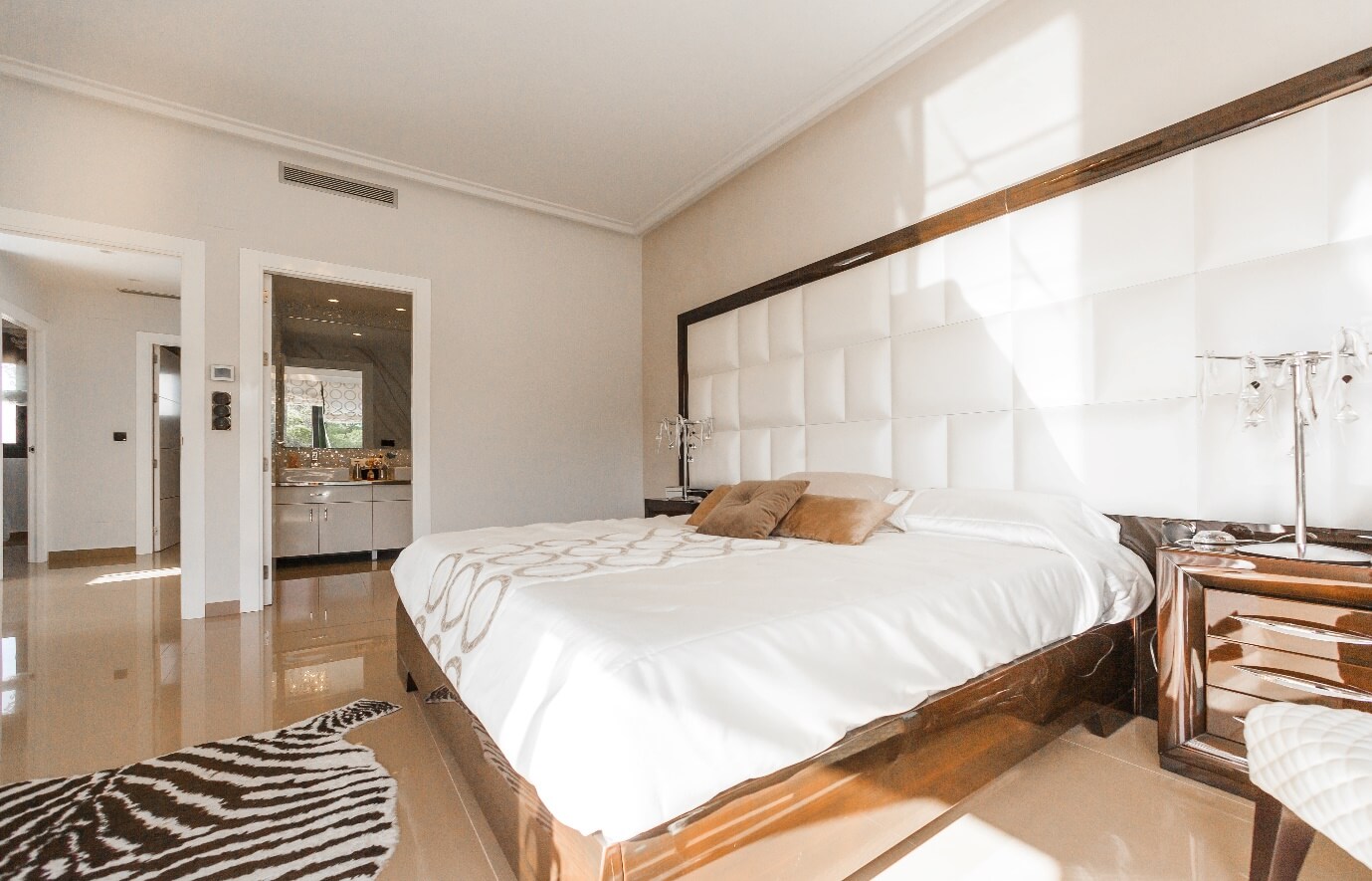 The property market in Dubai is considerably different from that of other countries. It's critical to find a Dubai real estate agent you can trust to guide you through the process. Many options would attract you, like some well-known real estate brokers who are experts in property management in Dubai will help you in this process. The most desirable neighborhoods and the prime and super-prime property markets are waiting for you.
Here we go, let's jump into the topic. We will explore some amazing tips for buying flats based on your actual requirements which might include installed thermostats or automated security systems and being supported throughout the process; with the help of these points, you can find an easy way to buy a flat in Dubai.
Things you should keep in mind while buying a property in Dubai
Consider the following aspects before making a decision, whether you're buying a home for yourself or as an investment:
Location
The community's facilities and services, such as closeness to transportation, education, and childcare, are all available.
Size
Quality
Market circumstances and buying timing
Each of these fees is a challenge in and of itself, and to get it right, you'll either need to conduct significant research or save time by speaking with a property expert.
The procedure of Buying a Flat in Dubai
In Dubai, the formalities for purchasing real estate are simple.
Terms are agreed upon by both the buyer and the vendor.
An MOU is signed, followed by a deposit of typically 10%.
The parties gather at the developer's offices to apply for a NOC that will allow them to sell the property.
When the developer is satisfied that any sum due to the developer in service costs has been paid in full, the developer will generally issue the NOC in exchange for a fee.
After receiving the NOC, the parties can officially transfer ownership to the Dubai Land Department's office. The Dubai Land Department will need payment of the purchase amount in a manager's check payable to the seller on the transfer date. A new title deed will be issued in the buyer's name once the formalities are fulfilled.
Types of Apartments
For ex-pats, purchasing an apartment in Dubai is an excellent long-term financial option. Since the passage of the freehold law in 2002, the Dubai real estate market has experienced a surge in demand for flats for sale in Downtown Dubai and other districts. Buyers can choose from various apartments for sale, design, size, finishing style, price, and location. Singles choose studios and one-bedroom apartments. Couples prefer one or 2-bedroom apartments, while families prefer 2, 3, 4-bedroom, and larger apartments.
Best Places in Dubai to Live:
Dubai is unlike any other city globally, with renowned landmarks such as the Dubai Creek Tower and the Burj Khalifa. The most incredible places to buy an apartment in Dubai are listed below.
Downtown Dubai
Jumeirah Lake Towers
Dubai Sports City
Business Bay
MRB (Muhammad Bin Rashid) City
What Does an Apartment in Dubai Cost?
When it comes to apartment prices in Dubai, there are a variety of possibilities. It all comes down to the region or neighborhood you like to reside in at the end of the day.
Dubai's real estate market is pretty highly developed, so you can find pretty much any house you want. Prices in the city center and elite districts outside the city center are pretty high, but you can still find more cheaply priced homes if you don't mind a bit of a drive.
Is Living in Dubai Expensive?
With approximately 92 percent of the city's population being foreigners or migrant workers, Dubai boasts a big community. Dubai is often regarded as one of the most expensive cities in the world, regardless of ethnicity. However, the somewhat higher cost of living appears to be justified when enjoying a good quality of life, living in a crime-free, secure area with the recharged ring doorlbeels, and being at the center of global economic progress. Dubai's quality of life index continues to rise year after year when compared to other worldwide cities.
Is it Possible for a Foreigner to Own a Flat in Dubai?
Whether you are based abroad or a Dubai resident, you have the option to purchase in Dubai's freehold property market in specific areas that have been approved by His Highness the Ruler of the Emirate of Dubai. Foreign investors are not required to hold any residency or similar permit to purchase a property.
Is Presently a Good Time to Invest in Dubai in Flat?
From the standpoint of an investor, purchasing apartments is a safe and appealing alternative. It enables investors to get a good deal on a piece of property. If the economy continues to strengthen, investment returns will improve much more. An upsurge in rental property demand is mirroring its comeback.
Advantages of Investing in Flats in Dubai
This industry provides the best financial returns while posing the fewest threats and complications. Here are some of the most appealing features:
Use of a Property:
The best feature of the property market, which is not available with other investment options such as stocks, is that you can utilize the home as your primary residence. If you live in Dubai or the United Arab Emirates, you may find some of the most incredible real estate.
Regular Earning:
Renting out a Dubai home might provide you with a steady stream of income. This will need some strategic spending, as some properties and localities are more appealing to tenants than others, and you'll need to figure out which ones are.
Once you've done that, all you have to do now is sit back and get the benefits of risk-free and consistent earnings from your rental property. This is a significant advantage of real estate investment property not found in most other types of investments.
No Security Risk:
Real estate investment is, in many ways, a reasonably safe alternative for investors. In all other industries, price fluctuations, regulatory changes, and various other circumstances might substantially threaten your intentions for a significant positive outcome. There are no price fluctuations in real estate. Therefore, you will never be bothered by them.
Benefits of a Moving Company

Moving can be an exciting yet daunting task, and if you've ever relocated to a new home or office, you know that it involves more than just packing your belongings into boxes. It's a process that requires careful planning, organization, and physical effort. This is... The post Benefits of a Moving Company appeared first on […]