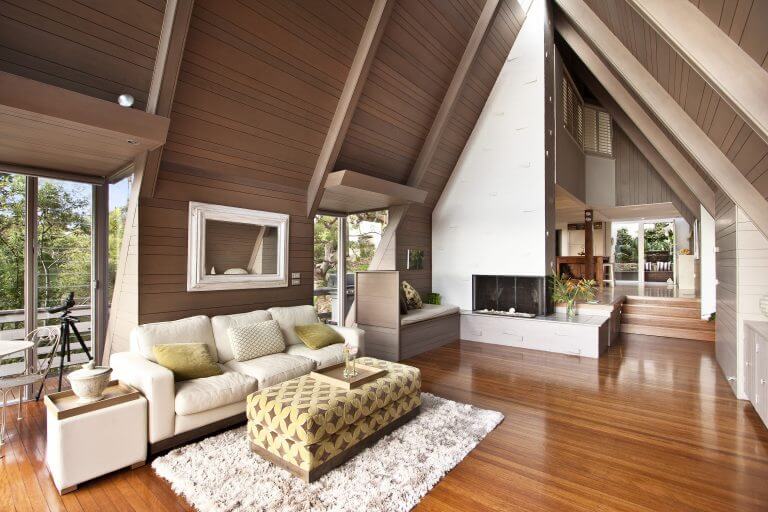 There is no question about it: Florida is hot and humid all year round. This kind of heat and humidity not only impacts the lifestyle but also wreaks havoc on homes, especially the flooring.
Because of the high heat and humidity, it is important to select the right type of flooring in Florida or one will end up spending thousands of dollars every few years for a replacement. Flooring replacement is not as easy as canceling an order from Big Basket. If you are thinking of installing new flooring or replacing your old flooding, please read the following suggestions.
1. Porcelain and ceramic tiles:
Both porcelain and ceramic tiles remain the best flooring options for Florida homes. Porcelain and ceramic are made from clay but are preheated at very high temperatures to lower the water content in the material. Since these materials are prepared at high temperatures, they are much more durable and stable than other flooring materials, meaning that they have a long shelf life.
More importantly, both porcelain and ceramic tiles are moisture-resistant, easy to maintain, and easy to clean. They can be installed in all areas of the home where humidity is high, including the kitchen, bathroom, laundry room, or pool area. Both are available in many colors, designs, and styles. And, finally, both ceramic and porcelain tiles are very affordable options.
2. Laminate flooring:
This type of flooring is fast becoming a popular choice for many homes in Florida. Laminate is made from synthetic material and can be designed to imitate hardwood, ceramic, or even concrete.
Not only is it durable, but it is also moisture-resistant. Because of its wood-like appearance, laminate can be installed in almost any room of the home, including the bedroom, living room, or hallways. Laminate is very easy to clean and maintain, and, even more importantly, it is cost-effective.
3. Vinyl flooring:
Vinyl flooring has seen a resurgence in Florida homes. The reason is that the latest luxury vinyl has pleasing aesthetics, is durable, and comes in many styles and colors.
Vinyl is also moisture-resistant and can be installed in any part of the home that has high humidity, like the bathroom with mirror elements and kitchen with high-tech home appliances. It is available in many designs and is ideal for people on a tight budget.
4. Hardwood:
One of the most popular flooring options today is hardwood. Not only does hardwood impart elegance and sophistication, but it also increases the value of the home. Today, one can choose from a variety of hardwood materials and, while there are some minor differences between these woods, the universal feature they all possess is beautiful aesthetics.
Hardwood is also available in many sizes and stains so that you can match the decor of your home. Besides aesthetics, hardwood is durable and will easily last many decades with regular maintenance. Not only is it easy to clean, but hardwood is also able to withstand heavy traffic.
The two downsides to hardwood flooring are that it does not tolerate moisture well and it is slightly more expensive than other flooring materials. Hardwood is ideal for the living room, bedroom, or hallways. It should be avoided in the kitchen and bathroom, where water spills are more likely.
5. Engineered hardwood:
Engineered hardwood is another good option for flooring in a Florida home. Not only is it nearly as aesthetically pleasing as real wood, but it is also durable, easy to clean, and can be installed in almost any room of the home.
Engineered hardwood is better suited compared to regular hardwood; the latter is quite susceptible to moisture, leading to warping. Engineered hardwood is manufactured by gluing together different recycled layers of wood, with the top layer being maple, hickory, or oak.
Due to the way engineered hardwood is made, it is much stronger and more moisture-resistant than regular hardwood. Plus, it can last many decades as long as it is well maintained.
6. Natural stone tile
Natural stone tile is growing in popularity in many Florida homes, for good reason. Stone tiles are available in marble, granite, sandstone, and travertine. Stone tiles impart natural beauty and can enhance the aesthetics of the home. Stone tiles can be used both inside and outside the home or, for that matter, in almost any room.
The advantages of natural stone tiles include:
Not cold like ceramic tiles
Very durable
Available in many colors, styles, and designs
Can be installed in homes with pets and children
Not slippery like other flooring materials
The downside to natural stone tiles include:
A more expensive type of flooring
Needs a skilled craftsman to install the flooring
Can develop scratches and cracks if heavy objects drop on it
Repairs can be costly
While stone tiles may not feel as cold as ceramic, the flooring is hard. Thus, you may have to place a thick rug over areas to make it more comfortable. Overall, the aesthetics and elegance of stone tiles remain unmatched.
7. Carpet flooring:
Surprisingly, carpet still has a place in many Florida homes. Carpet is available in many styles, design colors, and fabrics. Not only does carpet provide warmth, but it has excellent sound-absorbing properties. However, carpet is usually more suitable for the bedroom and or living room areas. The few negatives of carpet include:
Can be stained easily
Not moisture-resistant
Difficult to clean
Gets dirty quickly
If you have no pets or children, though (these two generally make the carpet much dirtier than adults), then the carpet is not a bad flooring material. It is also quite affordable and enhances the aesthetic quality of the home.
Conclusion
The best residential flooring for your Florida home depends on the type of home, presence of children and pets, foot traffic, affordability, and personal preference. In Florida, you also need to consider the heat and humidity. If you are considering flooring for your home, the best advice is to speak to a professional and let him or her help you with your choices based on your most important needs.
Are Marble Kitchen Countertops a Good Idea?

When it comes to kitchen countertops, nothing exudes elegance quite like marble. Its natural beauty and timeless appeal have made it a popular choice among homeowners. But is it a good idea to have marble countertops in your kitchen? Let's explore the advantages and disadvantages.... The post Are Marble Kitchen Countertops a Good Idea? appeared […]