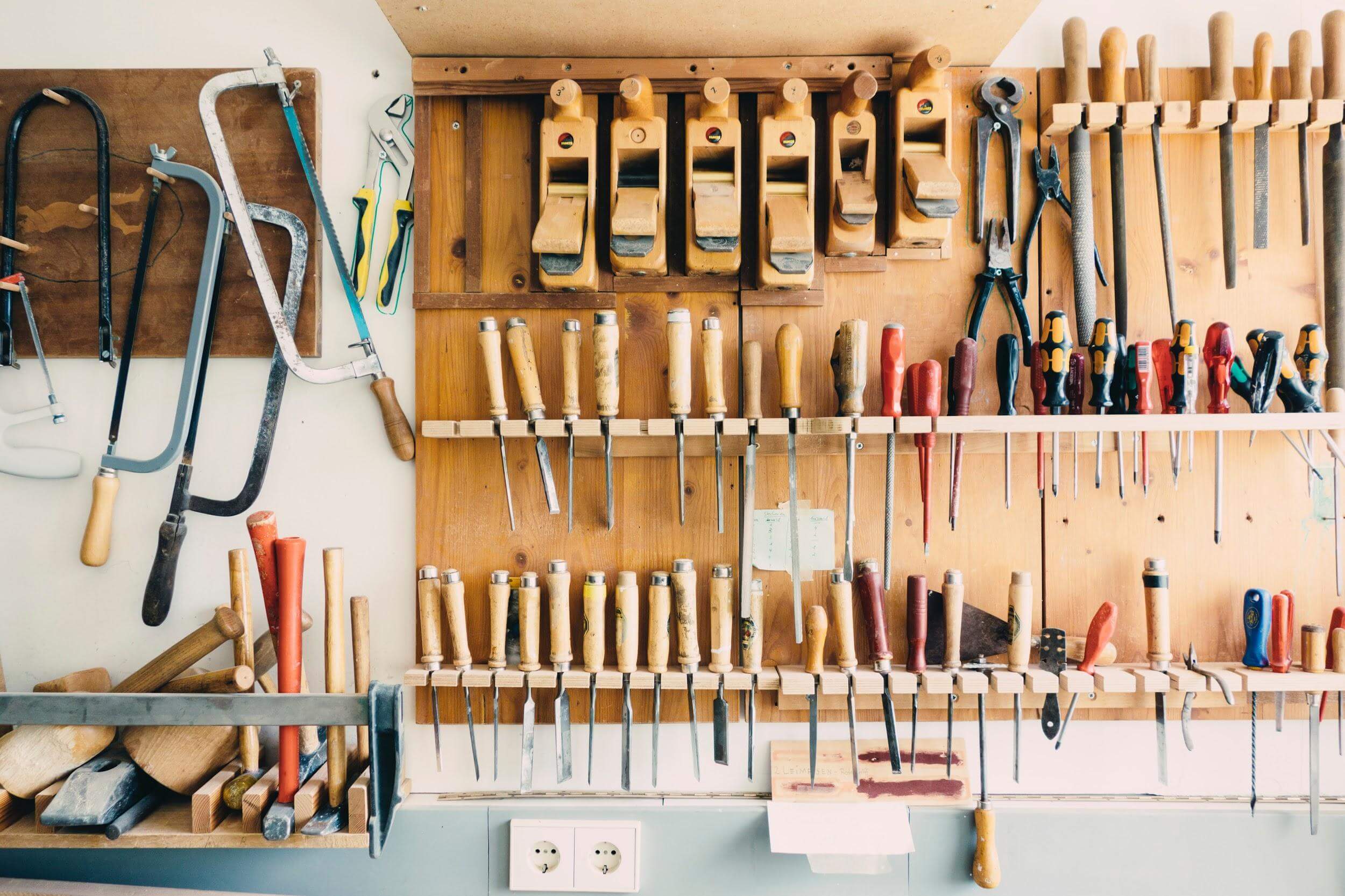 Looking for ideas to help set up your woodworking shop? You've come to the right place. Check out our list of nifty tips below!
We see wooden structures so often in our daily lives, that very few of us stop to think about what kind of craftsmanship was applied in making something so beautiful. Be it offices, homes, roads, or bridges, they've always been a marvel to many.
It's not uncommon to have a woodworking shop by those who have hidden craftsmanship inside them. From choosing suitable tools and machines to investing in the best type of workbench, having a woodworking shop can be exciting.
However, when it comes to setting things up yourself, things can become a little confusing and also tiresome. This is where we step in.
We're providing 5 nifty tips that will help to set up your woodworking shop!
So, let's get straight to it!
Determining the Workflow
Before you settle down to finalize the design of your workshop, it's wise to take some time and think about the way you'll deal with your project.
This will help you to determine how to set your new workspace. It will also give you a sense of direction and develop a process.
Starting from breaking up raw timber to finishing the final product, you have to consider the area of space and set up materials you'll need for the various parts of your project. You'll start to have a rough idea and with time, can perfect this process and finish your projects without facing any interruptions.
This will help you to come up with suitable layouts for your workshop, and also draw plans for future projects.
Let us take a look at this woodworking toolkit you can get your hands on!
Managing Storage and Organization of Your Tools
After you have your layout in place, it's time to figure out your storage and tools situation.
Since you'll have various tools and machinery at your disposal for different purposes, you have to decide how to manage, organize and store them.
For example, in the case of tools that are used regularly, you can invest in a disc or angle grinder, and a workbench equipped with a tool panel. This will help you to gain an overall understanding of your equipment. Not to mention, it will become very easy for you to attach, detach or move holders and hooks as per your convenience and requirements.
So, before getting started on your workshop it is a good idea to take the time to arrange and organize the tools you'll need. Having everything in place will keep your workshop tidy, clutter-free, and also protected against rusting!
Keep Your Tools Safe, Avoid the Rust!
When it comes to tools that are crucial for your workshop, make sure they are protected and kept safe when not in use. Otherwise, you'll have a workshop full of rusty tools and angle grinders to deal with.
Unless you live by the sea and have your workshop set up there, the main reason rust accumulates is due to the dust present in the air. Just keeping your tools on an open shelf can expose them to the dust in the air.
To minimize rusting you have to find a storage solution that will help to keep your tools safe and well maintained. And so, it's wise to go for storage units that have doors. It keeps your tools, machines and spare parts protected against dust and humidity.
A Clutter-Free Space for Your Workshop
No matter how well planned the layout of your workshop is, it's bound to get cluttered at some point. There's just no way around it.
So what can you do to avoid having clutter?
The simple answer is to have enough space. Space that your machines and tools will occupy and eliminate the possibility of having a cluttered workshop. For this, first, you have to consider investing in multi-purpose products.
For example, having a workbench that includes storage options for holding your accessories, tools and spare parts that you basically need when working at your workstation. By simply choosing this combination of storage, you will not only minimize clutter but also have a separate space for storing your belongings.
Comfort Over Anything
Since you're going to spend a tremendous amount of time in the workshop, it makes sense to make it comfortable.
Add in little touches such as an intuitively designed workshop chair. These chairs have height adjusting features, making it easier for you to find that perfect working position. So you can say goodbye to your back pain and other muscle fatigue.
Aside from an ergonomic chair, you can also go for tables and benches that are compatible with your height. Comfort is extremely vital when it comes to having your workshop. Your body will get tired from working in uncomfortable positions and not to mention the amount of bending you have to do. This can have a long-term effect on your back and body.
It's best not to compromise your well-being, that is why it's important to make your workshop a comfortable place to work in.
Final Thoughts
In conclusion, we'd like to say that setting up and maintaining your woodworking shop can be challenging at first. You might even feel intimidated and give up halfway through, but we hope you won't.
We're positive, the tips provided here will help you to gain the confidence you need and also give you some perspective.
Remember to do your research well and take care of your tools, machines, and workspace. Keeping it organized will also make you feel good about working on your projects.
Let us know if our tips have helped you and if it has, don't forget to share it with your friends and family!
Are Marble Kitchen Countertops a Good Idea?

When it comes to kitchen countertops, nothing exudes elegance quite like marble. Its natural beauty and timeless appeal have made it a popular choice among homeowners. But is it a good idea to have marble countertops in your kitchen? Let's explore the advantages and disadvantages.... The post Are Marble Kitchen Countertops a Good Idea? appeared […]