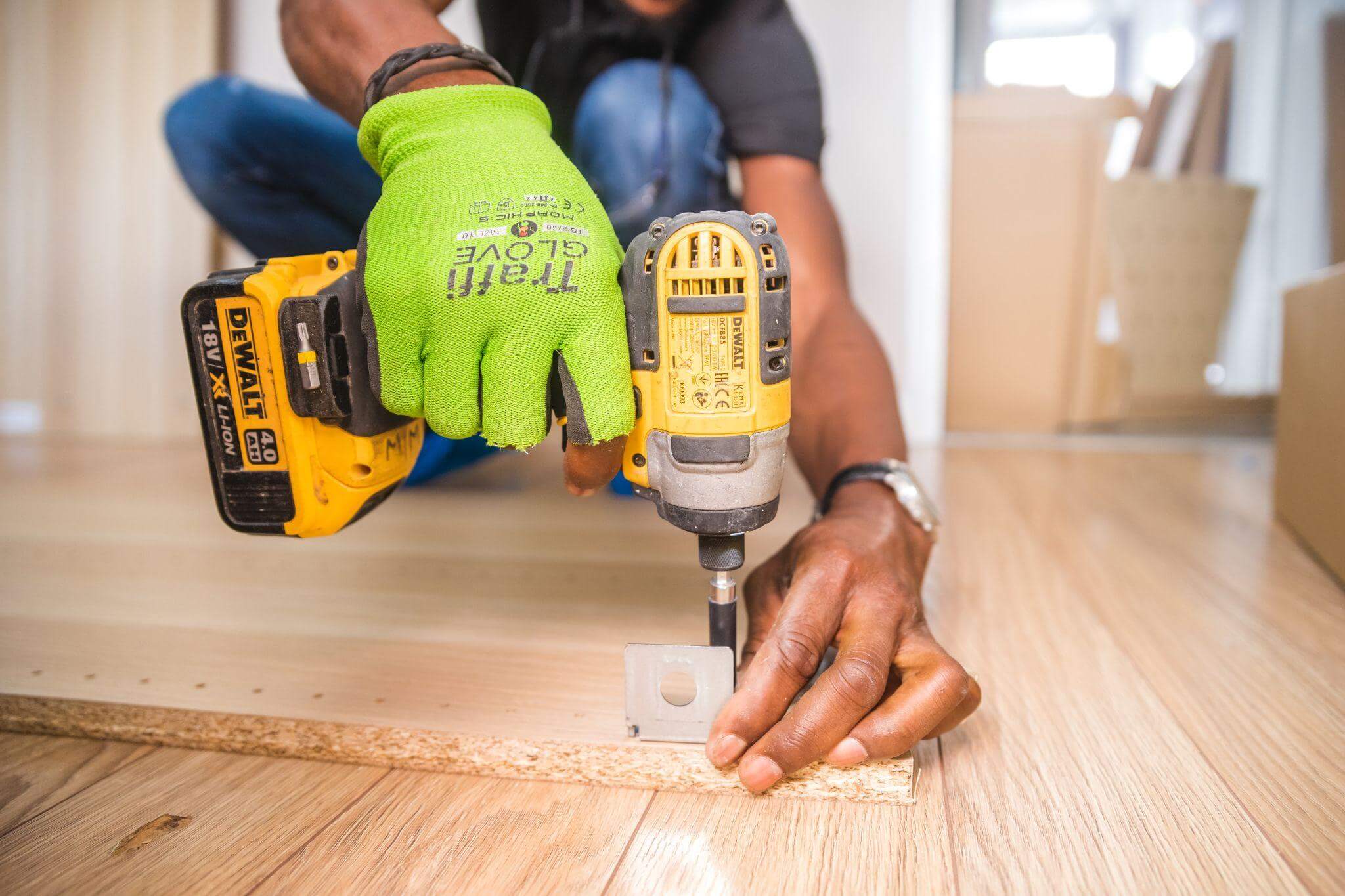 Choosing the right flooring for your home is an essential decision that can drastically impact its overall appearance, functionality, and value. With so many options available, it's crucial to consider factors like durability, cost, and maintenance requirements when selecting the ideal flooring for each room.
To help you make an informed decision, we've compiled a list of tips on how to choose the perfect flooring for every area in your home.
Living Room: Comfort Meets Style
The living room is often the heart of the home, where family members gather and relax. For this high-traffic space, you'll want to strike a balance between comfort and style. Hardwood flooring is a timeless choice that adds warmth and character, and if this sounds right for you, you can learn more here.
If you prefer a more budget-friendly option, consider laminate or luxury vinyl planks that mimic the appearance of wood.
Alternatively, carpeting provides cushioning and coziness underfoot, making it ideal for families with young children or seniors.
Kitchen: Durability And Easy Maintenance
The kitchen is a busy, high-moisture area that demands durable and water-resistant flooring. Ceramic or porcelain tile is a popular choice due to its strength and low maintenance requirements. Additionally, they come in a wide range of colors and patterns, allowing you to customize your space.
Luxury vinyl tile (LVT) is another excellent option, offering water resistance and easy-to-clean surfaces.
However, avoid hardwood flooring in the kitchen, as it may be susceptible to water damage.
Bathroom: Water-Resistance Is Key
In bathrooms, water-resistance is paramount. Porcelain and ceramic tiles are ideal choices due to their impervious nature and variety of design options. Natural stone tiles, such as slate or travertine, also provide a sophisticated look and water resistance.
If you prefer a warmer and softer feel underfoot, consider LVT or waterproof laminate flooring. Just be sure to choose products specifically designed for bathroom use.
Bedroom: Coziness And Warmth
The bedroom is a sanctuary where comfort and relaxation are essential. Carpeting is a popular choice for bedrooms, as it offers a soft, warm surface underfoot and helps to reduce noise.
If you prefer a more allergy-friendly option, consider hardwood or cork flooring. Both materials are warm, comfortable, and low-maintenance.
Laminate and luxury vinyl planks are also viable options for bedrooms, especially if you're working with a tight budget.
Home Office: Support And Aesthetics
For a home office, consider flooring that provides support, comfort, and a professional appearance. Hardwood flooring is a classic option that adds warmth and sophistication to any office space.
Alternatively, laminate or LVT can provide a similar look at a lower price point. If you prefer a softer surface, consider using an area rug on top of your chosen flooring to add extra cushioning and reduce noise.
Basement: Moisture Resistance And Insulation
Basements can be prone to moisture and temperature fluctuations, so choosing the right flooring is crucial. Engineered wood, luxury vinyl tile, or waterproof laminate are excellent choices for basements due to their moisture resistance and insulation properties.
If you prefer a more budget-friendly option, consider concrete flooring with moisture-resistant paint or epoxy coatings. Adding an area rug or carpet tiles can help create a cozy atmosphere and improve insulation.
Laundry Room: Practicality And Water Resistance
The laundry room needs practical, water-resistant flooring that can withstand the rigors of daily use. Ceramic or porcelain tile is an ideal choice due to its durability and water resistance. LVT is another suitable option, offering water resistance and easy maintenance.
Avoid hardwood and carpet, as they may not hold up well to the moisture and potential spills common in laundry rooms.
Entryway: Durability And Easy Cleaning
Your entryway sees a lot of foot traffic and potential dirt, making it essential to choose a durable and easy-to-clean flooring option. Ceramic or porcelain tile is an excellent choice for their durability, water resistance, and ease of maintenance. Natural stone tiles, like slate, can also create a beautiful and hard-wearing surface.
Consider adding a large, durable door mat or rug to help keep dirt and moisture from spreading throughout your home.
Conclusion
Selecting the perfect flooring for each room in your home is a critical decision that affects both the aesthetics and functionality of your space. By considering factors like durability, moisture resistance, comfort, and maintenance requirements, you can make informed choices that will enhance your home's beauty and value.
Remember, there is no one-size-fits-all solution – take the time to assess the unique needs of each room and select the flooring that best suits your lifestyle and preferences.
How to Find a Good Locksmith in Germantown, MD | Tips You Need to Know

Choosing the wrong locksmiths in Germantown could put you and your family at risk. This is why you shouldn't just choose the first 24-hour locksmith you find. Whether you need to install a new high-security system or change a broken lock, ensuring your service provider... The post How to Find a Good Locksmith in Germantown, […]