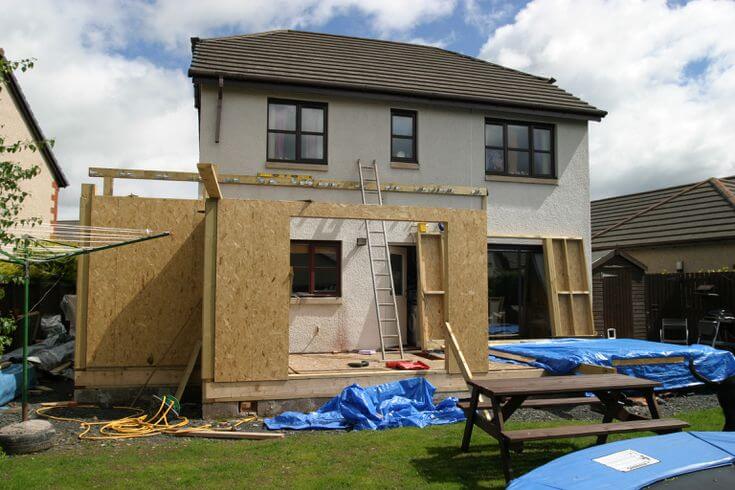 Many people choose to stay put and expand their current homes rather than move and relocate because it appears to be a fantastic idea and a great way to save money and time. However, there are a few things to consider before you go out and buy blocks to start building that house expansion. So, here's a 10-point checklist of what you should know before investing in your new house extensions Billericay.
10 Things You Need To Know Before Building a House Extension
1. The Cost
Before you start working on your extension, you should figure out how much it will cost. To figure out the total cost, you'll need to figure out who you'll need to pay to assist you with the construction. For example, if you'll be modifying the house's primary construction, you'll need builders, electricians in case if you want to do more than resetting thermostats, and possibly even an architect. You'll also need to consider the cost of construction materials and the cost of finishing the extension.
2. Make sure it adds value
To make house additions financially viable, you must ensure that the value-added exceed the project cost. It can be tough to judge, but looking for similar properties in the area and seeing how much they sold can help. Be aware of your area's ceiling value and be ready to change your plans if needed.
3. Site Insurance
When working on an expansion project, you'll need site insurance to safeguard the old structure and the new additions. When you make alterations to the construction of your home, most home insurance providers will not cover you. Although many construction businesses offer insurance, this coverage is likely limited to liability, and you'll have to prove negligence to file a successful claim.
4. Time
Additional requirements can cause delays in obtaining planning clearance and building control approval. A smart architect, on the other hand, will usually anticipate planning and building control concerns and be ready to address them when they arise.
5. Professional Building Firm
Unless you're a skilled builder, you'll almost certainly need to hire a professional construction company to complete the work, even if it's a minor project like a loft conversion. Choose carefully, and ask friends who have had projects done on their homes for advice, or check if your architect can supply contacts.
6. Purpose of the Extension
Have an idea for what you'll use your expansion before you start building it. Having a specific vision of what it will be used for, whether it's an extra bedroom, a home gym, a home office, or even just an additional living room, can help you create your extension to best suit its function. It's tough to tell how big or tiny your addition should be without knowing what it'll be used for.
7. Factor in Privacy
If your home is visible to passers-by or neighbors, you'll want to think about your glazing options. One way is to think about your border treatments, which may need to be adjusted to retain privacy. Integral screens in your window provide privacy without obstructing your view.
8. Design Style Compatibility
Before you begin your home extension project, take some time to ensure that the new and existing design styles complement each other. Examine examples of similar style combinations and talk to the designer about them. The old and new structures' visual congruence will go a long way toward ensuring a satisfactory outcome.
9. Sustainability
Single-glazed windows, condensation, inadequate ventilation, and a lack of home insulation may be causing thermal problems in your current home. This could be a great moment to improve your home's sustainability while also saving money in the long run. Your architect should be able to guide you on the best ways to improve your home's thermal efficiency. Aside from the environmental benefits, there is an opportunity to make your home more livable.
10. Impact on your Neighbors
You will have to consider the fact that massive expansions block light from your neighbor's property and they have the right to oppose your intentions while designing your extension. If you're current expansion plan is likely to produce an argument, talk to your neighbor about your plans and ask if they have any issues. If your current plan for extension is likely to cause a dispute, consider different options. Also, make sure that your ring doorbell works so that neighbors can become your extended family.
Conclusion
If you need more living space, an extension may be the best option. When done appropriately, house extensions Billericay may be a very cost-effective and practical method to convert your space. However, before you begin building an extension, you must first decide what type of extension you want.
Benefits of a Moving Company

Moving can be an exciting yet daunting task, and if you've ever relocated to a new home or office, you know that it involves more than just packing your belongings into boxes. It's a process that requires careful planning, organization, and physical effort. This is... The post Benefits of a Moving Company appeared first on […]