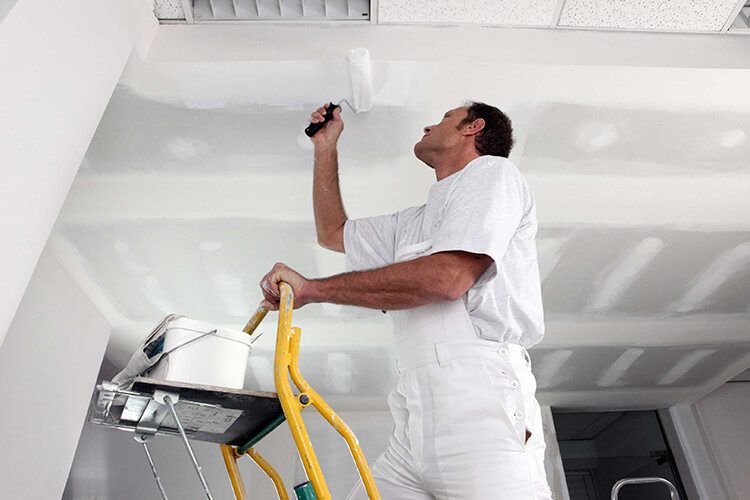 Proper painting gives your home a stunning and attractive appearance. After a long walk of construction or renovating your house, all you need is a perfect painting job to finalize your building process. You need to ensure you select a company that is well qualified in doing painting work. Although many companies are available, it is not easy identifying the best company. Below are the top factors to help you choose the best painting company:
1. The Cost
The most important thing you need to keep in mind before hiring any painting company is the cost of the painting service. Therefore, before deciding to hire a painting company, you need to calculate your budget and set an amount you are willing to spend on the house painting service. To offer assistance on budgeting, consider inquiring about the cost of painting services from different painting companies to help you identify the average painting job cost. Then, based on your budget, more comprehensive inquiries on the painting cost will help you identify the kind of company to seek services. Choosing a company that charges a low cost for its services may be convenient for your budget, but you also need to consider other factors as low charges may substitute quality.
2. Contractual Agreement
Keep in mind that there should be well-outlined terms of agreement for any job to perform well. For example, the contractual agreement outlines the scope of work, cost, duration, and the best mechanisms for conflict resolution. Since you want your painting job to be well performed, you need to acquire a legal document indicating how you want the work to be performed. It will enable all the parties involved to complete their task through a laid-out guideline. The contractual agreement may also indicate how the service quality will be offered, including the necessity of revisions, refunds, or reimbursement.
3. Licensing
An essentially fundamental part of professionalism is appropriate licensing. A company that is licensed would most likely have workers who are qualified to perform the painting work. The company would not risk hiring unqualified staff who would ruin their licensing and reputation. Therefore, to have a guarantee for quality work, consider hiring a painting company that is licensed.
4. Insurance Cover
Another important factor when choosing a painting company is insurance cover. You need to select a painting company that is protected under an active insurance cover because not everything is as safe as registering on Kickass Torrent. You need to ensure that all the workers who are assigned to your house are also covered. As this will help you avoid additional costs if an accident occurs during the house painting work, the insurance company will cater to
5. Experience
Although a new painter can perform an excellent painting job, an experienced one can help you make important decisions concerning the job beyond painting work. Meaning, a professional painter may advise you on what is to be done for the best result. A painter with experience will also identify a mistake early, thereby warning you against it before it costs you a lot, be it interior or exterior house painting in Connecticut.
Painting being among the final stages of the building process, it is best to achieve the best result since the outcome has a lasting effect on your space as you always need a cozy room to have movies nights with your loved ones. Therefore, you need to ensure you choose the best house painting company fit for the work. It is, therefore, best that you do proper research on the above points before selecting a painting company.
The Energy-Efficiency Advantages of Vinyl Window Replacement

Windows are more than just portals to the outside world; they play a significant role in determining the comfort and energy efficiency of your home. If you're looking to improve your home's energy efficiency, consider the advantages of vinyl window replacement. In this article, we'll... The post The Energy-Efficiency Advantages of Vinyl Window Replacement appeared […]