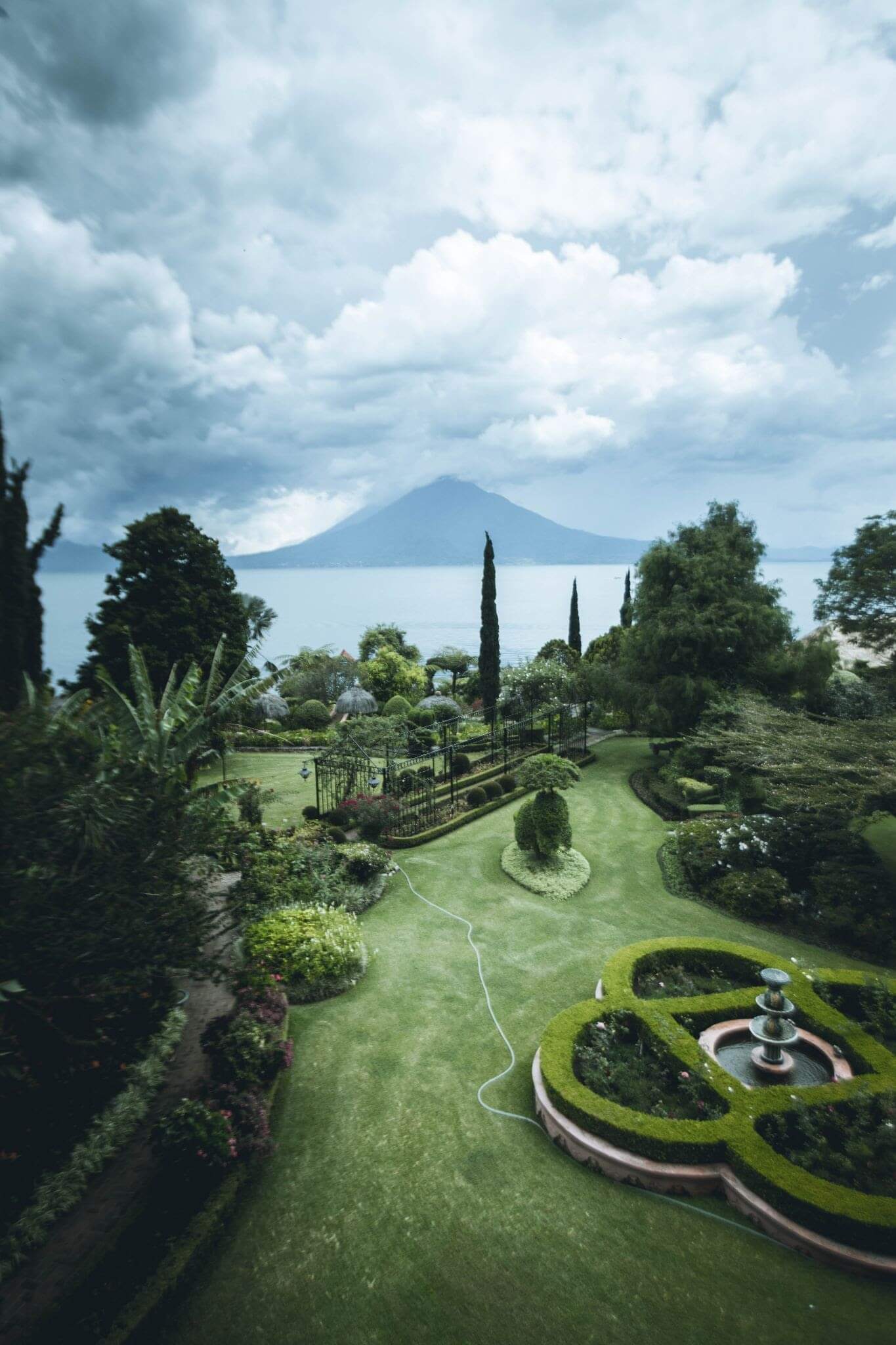 Regardless if your home is old or brand new, the landscaping of your home plays an important part when it comes to making it your very own. Your landscape should operate as a canvas that showcases your elegance and style.
Excellent landscaping can help to increase your property value as well as inspire your neighbors to tackle their own landscaping obstacles. Selling a property becomes much simpler when it comes with all the bells and whistles, such as professional landscaping. Most homeowners would agree that enjoying the yard is one of the most exciting aspects of purchasing a new home. In today's post, we take a look at some things to consider when it comes to landscaping your new house.
1) Establish a Budget
Based on the fact that you just secured a home, the last thing you would want is to go outside the scope of your budget. Statistics indicate that many homeowners fail to establish a budget before partaking in the landscaping process.
It's important that you determine how much you intend on spending in relation to what you want to get done. Believe us, it is extremely easy to get carried away once the landscaping efforts start to shine. For example, if your total budget is $5,000 and your property needs an extensive amount of work done, you may be better off choose a smaller project for your property.
2) Focus on One Area at a Time
Most traditional homes consist of 4 main areas: back yard, front yard, and two side yards. When it comes to working on your property, you should focus on one area before moving on to the next. It's easy to start projects, but hard to finish them. Select a day for cleaning the backyard, then another day to evaluate the two side yards and then the spot to run your new venture of selling food online from home.
If you plan to establish a hangout spot for you and your family, you should start in the backyard where you'll have more privacy when it comes to grilling. The key thing to remember is that you should begin with the space that you intend on using the most. Keep your end goal in mind while starting projects off.
3) Install Hardscapes
Many homeowners make the mistake of improving the health of their lawn before installing hardscapes, such as decks and fountains. However, most experts believe that you should focus on hardscapes first. The primary reason for this is that they are typically permanent, or very difficult to move, once they are created.
Therefore, if you plan on installing a deck, fountain, patio or outdoor grill station, ensure that you install them first, before installing lighting and irrigation, or planting shrubs or trees. You can then create a beautiful landscaping design around the existing patio or deck. Your neighbors will begin to take notice of all of your efforts around your house so keep your ring doorbell charged as many are about to visit.
4) Evaluate the Health of Your Lawn
Before you begin the process of adding new greenery to your landscape, evaluate the health condition of the lawn. In some instances, a diseased tree on the property or leaves which fell on your yard from a tree on your neighbor's property can lead to the development of dry patches of dead grass. In a situation like this, the services of an arborist are needed. Make sure to continue these efforts as the greenery shifts overtime on your property.
5) Add Greenery
Once hardscapes have been installed and the health of the lawn has been evaluated, the next phase should consist of adding greenery. Ensure that you understand the watering and soil quality requirements of each new plant. Additionally, understand what they will need throughout the year in order to maintain good health such as the circumstances surrounding fertilization requirements, winterizing practices, and pruning.
Congratulations on purchasing your new home. Once you've cleaned, and improved the landscaping features of your properties, it will begin to feel like your own place of solitude. The key thing to remember is that in order for you to undergo a hassle-free experience, ensure that you establish a budget and prioritize different areas based on how much you plan on using them.
The Energy-Efficiency Advantages of Vinyl Window Replacement

Windows are more than just portals to the outside world; they play a significant role in determining the comfort and energy efficiency of your home. If you're looking to improve your home's energy efficiency, consider the advantages of vinyl window replacement. In this article, we'll... The post The Energy-Efficiency Advantages of Vinyl Window Replacement appeared […]