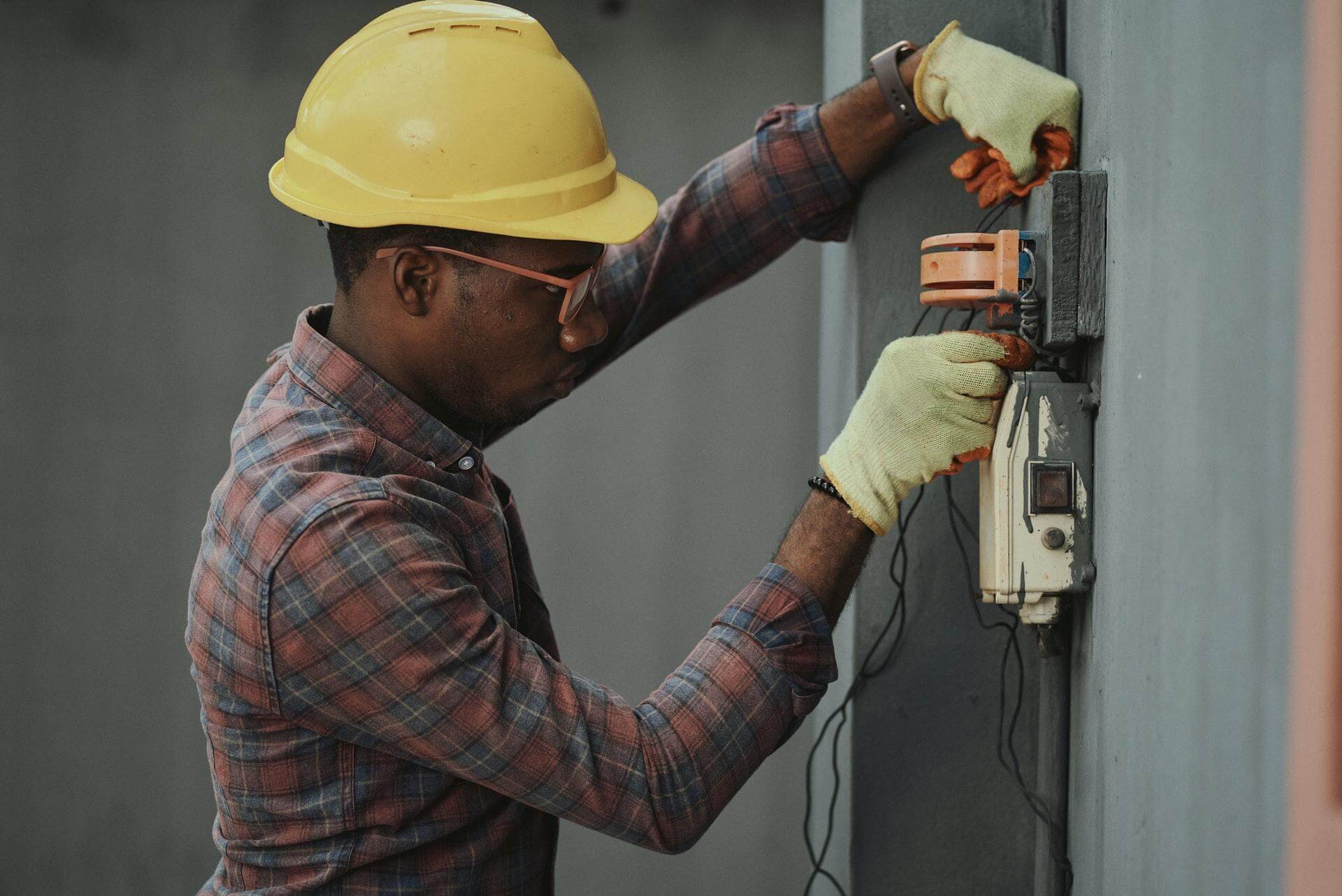 When it comes to hiring an electrician, Angi, formerly Angie's List, knows how much different types of electric projects cost. In general, you can expect to pay about $50 to $100 an hour for the services of an electrician. The majority of these projects will cost you from $160 to $500, depending on the type of job and the area you live in. For an entire project when you are charged hourly, you can expect to pay from $162 to $522 on average. Higher costs for electricians often come with extensive experience as it is not as easy as binge-watching movies.
Electric work is one type of project that should not be attempted by the homeowner unless they have been trained as an electrician. This type of work comes with risk, and electricians get full training on how to be safe while doing electrical work. That need for education and a license to perform this work, as well as the risk involved, makes it one of the pricier types of contracting work in homes. If you attempt the work yourself, not only do you risk harming yourself, but you also risk having work that is not up to code.
In such cases, don't hesitate to hire professional electric contractors like high voltage electric who will make all the stuff safely and on time.
Electrician Charge Types
The way that you are charged has to do with the type of project you need to be completed and the specific company that you contract with. Some companies that send out electricians will offer complete electrical services that they charge hourly for. This is a generally accepted way for them to charge for simple projects. An hourly rate is the norm for consultations and most types of service calls. There are other times, however, when there is a set rate to get a specific job done. Hiring electricians to do a home inspection is one of these cases.
You may also have to pay a higher rate for certain times and/or days that you need services. Many companies have different hourly charges for emergency electrical projects that need to be fixed in the evening or on weekends. Holiday prices may be even higher. If it's after hours or on a weekend, you can expect companies to charge you time-and-a-half the normal rate or even double the normal rate. Some companies also charge a higher rate for the first hour. While the other hours may be from $50 to $100, that first hour may be $150 or even more. There are also companies that charge a flat rate for coming out to your home and then an hourly rate on top of that. There may also be a minimum number of hours that you have to pay for.
Per-Project Electrician Pricing
Electricians, or the companies that hire them, can charge a flat-rate for a specific service, and they will be able to tell you upfront what the amount is. A home inspection generally costs between $200 and $500, though experienced home inspectors may charge more. With this project, the inspector examines the entire electrical system of the home. If you have a light fixture that doesn't work, repairing it can cost you anywhere from $150 to $750 for the project. If you need work done to your electrical breaker, this can cost from $100 to $160. If you have a smart home system that you want to install, you can expect to pay from $400 to $2,000. Getting a ceiling fan installed can cost you from $50 to $200. If you want a new outlet and switch or you need a socket installed, expect to pay between $150 and $200. Wiring your home can cost between $550 and $750.
Many people wait until there are several things wrong electrically before they call in an electrician. If you can get the price to work on everything bundled, you may save a significant amount of money that doesn't mean you can't use your swiggy money.
Benefits of a Moving Company

Moving can be an exciting yet daunting task, and if you've ever relocated to a new home or office, you know that it involves more than just packing your belongings into boxes. It's a process that requires careful planning, organization, and physical effort. This is... The post Benefits of a Moving Company appeared first on […]