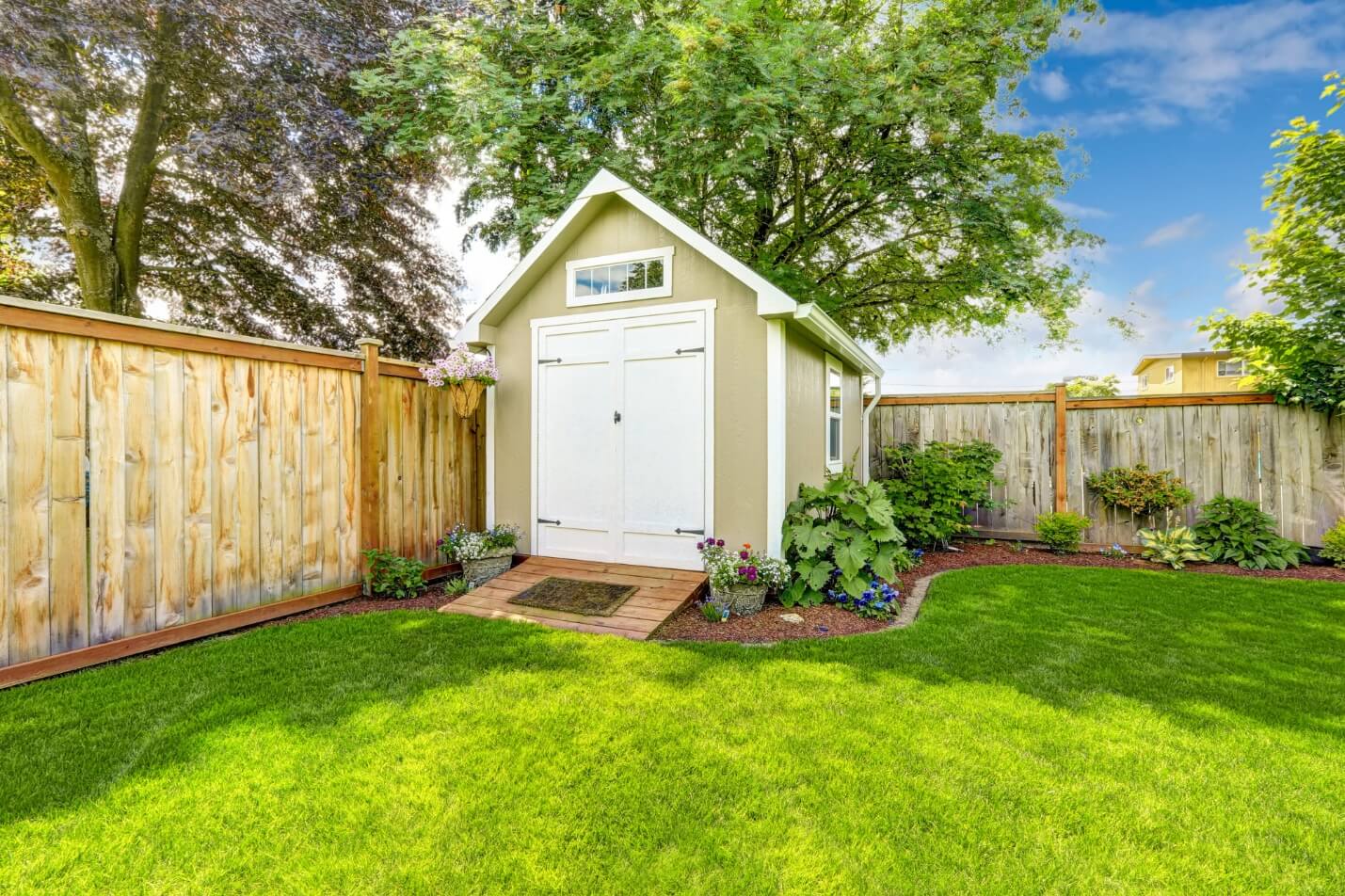 It's fun to have a little getaway in your backyard – a place where you can relax for a bit with aesthetic lights at night. You might want somewhere to write, tinker with tools, or store your lawnmower. That's why you're thinking about building a shed.
Before you start nailing boards together, though, you'll need to know one thing: Do you need a permit to build a shed? Let's look at when you need a permit for shed construction, and when you don't.
Do You Need a Permit to Build a Shed?
Before we share our advice, we want to point out that building codes are different in each city. So, you'll definitely want to check with your local building department before starting any construction, even if it's just a small shed. Now that we've gotten the legal stuff out of the way, it's time for us to answer your pressing question: Do you need permits to build a shed?
1. Shed Usage
You didn't need a permit to build a treehouse as a kid, so do you need a permit to build a shed house? The answer is yes. You will certainly need one, as you've practically built a home.
When it comes to building a treehouse, the rules may be different from building a shed house. As a child, you may have built a treehouse without a permit or following specific regulations. However, if you are building a treehouse now, you should check with your local government to see if a permit is required.
While a treehouse may not be as large or permanent as a shed house, it still requires careful planning and construction to ensure its safety and stability. So, whether you are building a treehouse or a shed house, it's important to follow the necessary guidelines to avoid any legal or safety issues down the road.
If you are building a shed that is strictly for working, such as an artist's studio or workshop, then your only requirement is filing for a building permit. However, if you plan on running a business out of your new shed (e.g., selling products), then there are still additional requirements that may apply.
For example, if you want to sell food from the property where your shed is located, then it must meet certain minimum health and safety standards set by local health departments.
2. Shed Size
Building codes dictate the minimum square footage that requires a permit. But in most jurisdictions, any structure over 100 square feet requires a permit. When the space you're planning for your shed is smaller than a 10×10 room, a permit likely won't be necessary.
If you're not willing to put in hours of work to build a smaller shed just to avoid a permit, get sheds for sale here. After all, you don't want to waste energy working on a construction project that's too small to care about.
3. Electricity
If you're building a shed that will be wired for electricity, you'll need a permit. This is because your municipality may require an inspection of the electrical system to ensure it meets all local codes and regulations and will upkeep your Honeywell thermostat.
If you don't plan to include electricity in your shed, there's no need for a permit.
Design the Shed You've Always Needed
We hope we've cleared any confusion you had about the question: Do you need a permit to build a shed?
You don't want to get in trouble with your state or local government for building a shed without approval. Even worse, you don't want to waste time and money on a project that won't meet your needs.
Before you buy a shed or start building one, take some time to read our other home and real estate blogs. We'll teach you what it takes to make sure your shed is safe and sturdy.
Homeowners Guide to Black Mold Removal in Toronto

Learning that you may need black mold removal can be outright scary for many homeowners. Black mold is also known as toxic mold, which has been portrayed in the media as a threat to people, animals, and children. The truth about black mold is a... The post Homeowners Guide to Black Mold Removal in Toronto […]