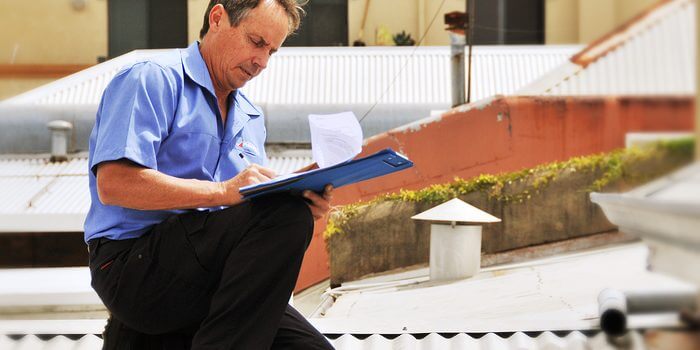 If you own a home, you've likely had a building inspection done at some point with most getting one done before committing to purchase a property. Buying a home is probably one of the most significant investments you'll make in your life, so the building inspector must know what they doing and what to look for to prevent you from ending up with a house with major issues. So, who is qualified to do a building inspection? Here, we will explain.
Who can do building inspections?
In Queensland, a building inspector has to be a qualified, licenced and a registered builder. You should check the inspector's credentials and their reviews before committing to hiring them. This can provide reassurance knowing that they will do a thorough job and nothing will go unnoticed. If you are buying you can make an informed decision based on the information you have been provided. Getting annual building inspections done allows you to see to areas (if any) quickly before they have had a chance to worsen and become more costly to repair.
There are two different types of building licences that a building inspector can hold and they will either have a full unrestricted licence or a low rise single-story licence. Those holding a low rise single-story licence often do not have the necessary skills or knowledge to be able to identify and address major issues such as structural damage and progressive movement problems. Make sure your inspector holds a full unrestricted building QBCC licence if you want the most comprehensive report.
What skills should a building inspector possess?
To be able to complete a building inspection to the highest standard, an inspector must have adequate training and experience with:
Issuing building permits.
Supervising all aspects of a construction build from start to finish.
Certifying plan and structure compliance.
They are expected to investigate every inch of a property to ensure it is safe and structurally intact. Upon investigation, they will be able to recognise issues within the home, behind the walls, roof, flooring, exterior and more. Any defects will be noted in their report to give you an in-depth rundown of the condition of the building.
What to look for in a building inspector
Experience
The more experience a building inspector has, the better they are going to be at picking up less obvious defects. A well-established inspector will have years of knowledge and experience behind them and should have an in-depth understanding of how to conduct detailed inspections in a variety of settings.
Qualifications
Ideally, your building inspector should hold a building, engineering or architectural qualification. If not, they should have a Diploma in Building Surveying, Building & Construction to ensure they can conduct a building inspection sufficiently.
Happy answer questions
If your building inspector meets the criteria above and they are happy to answer any questions you have, that is a good sign. If an inspector is short or reluctant to answer your queries, this can mean they are either not approachable or they may not know the answer. You should consider working with someone who answers all your questions with no hesitations.
Here are some things to ask a building inspector before hiring them
What type of equipment do you use to complete the inspection?
Most reputable inspectors use an array of equipment to complete a building inspection, while their trained eye is great for picking up visible issues, equipment such as moisture meters can be used to detect moisture behind the walls. Sometimes inspectors can see noticeable signs of water damage from the outside, but cannot get a gauge of how extensive it is without the use of this piece of equipment.
Will the whole property be inspected?
Ask what areas of the home are inspected with their service. It should be everything from checking the condition of the driveway to climbing into the crawl holes to finding cracks in the huge mirrors installed to elevate the home decor.
How long will the inspection take and how long will it take to get my report back?
If a building inspector tells you it'll only take 30 minutes to complete your building inspection, this is a red flag. A comprehensive investigation of an entire house should take longer than this if it is done properly. Ask them how long it normally takes to get the report back, most only take a couple of days or a week at the maximum.
Do you have Professional Indemnity Insurance?
This is a really important question to ask. Professional Indemnity Insurance covers you if a building inspector makes an error on the building report. Structural defect costs can be excessive and they typically aren't a quick fix, so don't be caught out hiring an inspector that doesn't have this coverage. If they don't have this insurance and an issue is missed, you may be out of pocket to cover it.
The responsibility of a building inspector is huge, they must oversee people's biggest asset – their homes. For you to protect your investment, it pays to delve into the inspector's qualifications before trusting them to complete a building inspection for you.
We hope this post has given you an idea of who is qualified to do a building inspection and what to look for when hiring a building inspector.
If you are looking for a well-established building inspector that has the necessary skills, equipment and qualifications to complete an inspection to the highest Australian Standards, get in touch with our team of professionals here at Premier Building and Pest Reports.
Write for us
HeckHome does not necessarily share views expressed by opinion writers and advertisers. HeckHome regularly invites Bloggers across the World to above ground pool decor in order to present their creative ideas.
Benefits of a Moving Company

Moving can be an exciting yet daunting task, and if you've ever relocated to a new home or office, you know that it involves more than just packing your belongings into boxes. It's a process that requires careful planning, organization, and physical effort. This is... The post Benefits of a Moving Company appeared first on […]