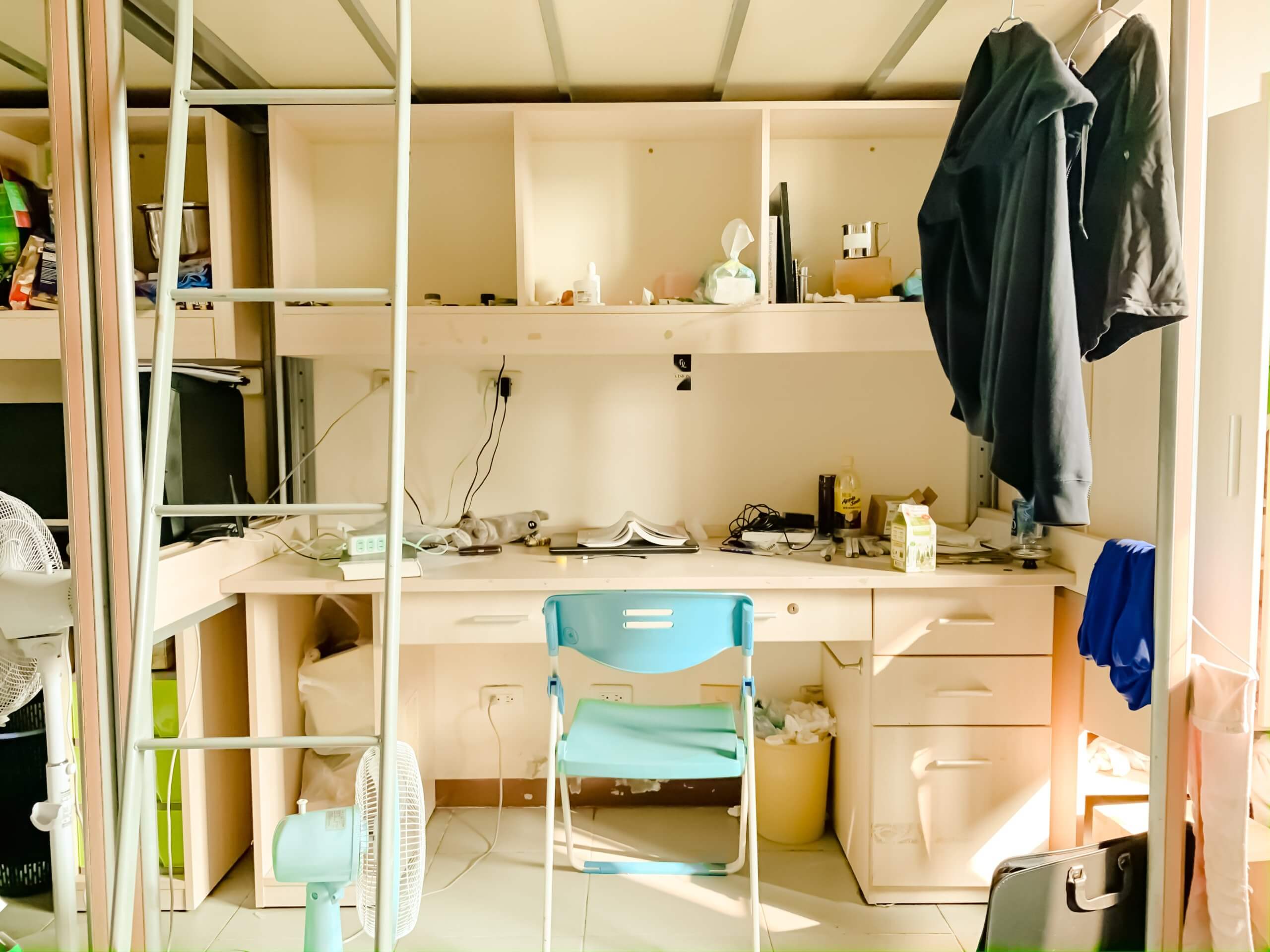 A small dorm room has its pros and cons. On the one hand, it is much easier to make it cozy. Get a thermostat, string lights, pillows and blankets – and an intimate atmosphere is created. Plus, you don't need a lot of time to clean it.
On the other hand, a small room gets cluttered faster if you don't put things back in their places and constantly bring something new to the house. You also need to be innovative to find enough place for personal items, outwear for all seasons, and something like a bike or scooter. We decided to figure out how to store things in a dorm room properly – try our life hacks and enjoy the comfort!
Of course, organizing the space can take some time, since you'll need to try different options. Moreover, both trips to Ikea or online shopping require energy and inspiration. And if you're torn between the desire to release your inner designer and the need to do your homework, we've found the solution for you. Once you go to the student help EssayPro platform, you'll make your life much easier.
First, you'll save time and energy for things that require your attention. Second, you'll get rid of stress and tension because of upcoming deadlines. And most importantly, you'll improve your academic performance as experienced writers complete the assignments on the highest level.
Use the Space Under the Bed
Many forget about the space under the bed, but you can store almost everything there: from bins or boxes to drawers. Shoes, books and old notebooks, unused clothes – plenty of things can be hidden there.
Make Use Of Shelf Space
There are often small spaces for shelves in a dorm room, but you need to make the most of them. Make use of small alcoves and spaces in your room by putting up shelving units. They can hold all manner of things from photo books and photo albums right the way to clothes and equipment. Just make sure you use the right kind of shelf. If it's going to be holding heavy items you need a solid shelf affixed properly. If it's holding light items you might be able to get away with a cheaper, flimsier shelving unit.
Never Underestimate The Closet Space
Do you have a simple wardrobe cabinet or a closet? Here are options on how to make the most of dorm closet space. Forget about bulky wooden hangers – get rid of them in favor of thin felt ones. Also, buy an organizer for a hanging closet. You can use it to store shoes, jeans and sweaters. In addition, your closet should have room for a basket – why not put your cleaning supplies in it?
Let Shared Items Have Labels
We often share first-aid items, toiletries, and cleaning materials with roommates. So why not buy plastic containers and use them together? All you need to do is to stick labels on and check if something runs out on time. So, you will save not only space, but also money.
Stacking Bins Are A Real Catch
Having your own dorm bathroom can seem like a blessing until you realize your roommate needs space too. In such circumstances, an innovative approach simply saves you. Stacking bins fit perfectly under sinks. They can also be placed in small cabinets. So, what to store in them? Toiletries such as soap, deodorant, medicines, hair products, etc. It's also a good idea to buy wire baskets or small hanging ones to sell them on swiggy. Hang them on cabinet doors to give you even more space.
Organizers Are Key
Never forget that organizers have great storage space. Use them in the hallway for shoes, in the bathroom – for cosmetics, in the pantry – for household supplies, and in the bedroom – for accessories.
Divide Space Into Zones
You can zone a room with carpets, drawers, and even decor, such as fairy lights. You can even zone a closet – just use dividers for clothes.
Hooks On Furniture Are Lifesavers
Small hooks make a big difference when it comes to keeping your things in order. Hang them in the room, and you will quickly stop throwing clothes on the sofa after a working day. Also, hang backpacks or even bags with shoes on them.
Fold Your Footwear Properly
Is your hallway constantly dirty? Then use a shoe drawer. Besides, your footwear can be stored on the lower shelves of the closet in the hallway. Another great idea is to buy an ottoman inside which you can fold shoes.
How To Organize Bathroom Storage?
First of all, use the space under the sink. On each side of the pipe, you can install either short shelves or baskets for storing cosmetics or cleaning products.
Ironing Board
This huge item often takes up a lot of space. Use the kind that can be hidden in the drawer.
Use Square Shape Containers and Baskets
This way, you will maximize the use of space. Why? Round and oval storage containers always hold fewer things.
The Space Under The Windowsill
Under the windowsill, you can hang open shelves or a closed cabinet with doors. If you don't want to adjust the dimensions and hang shelves, just hang a pair of iron baskets.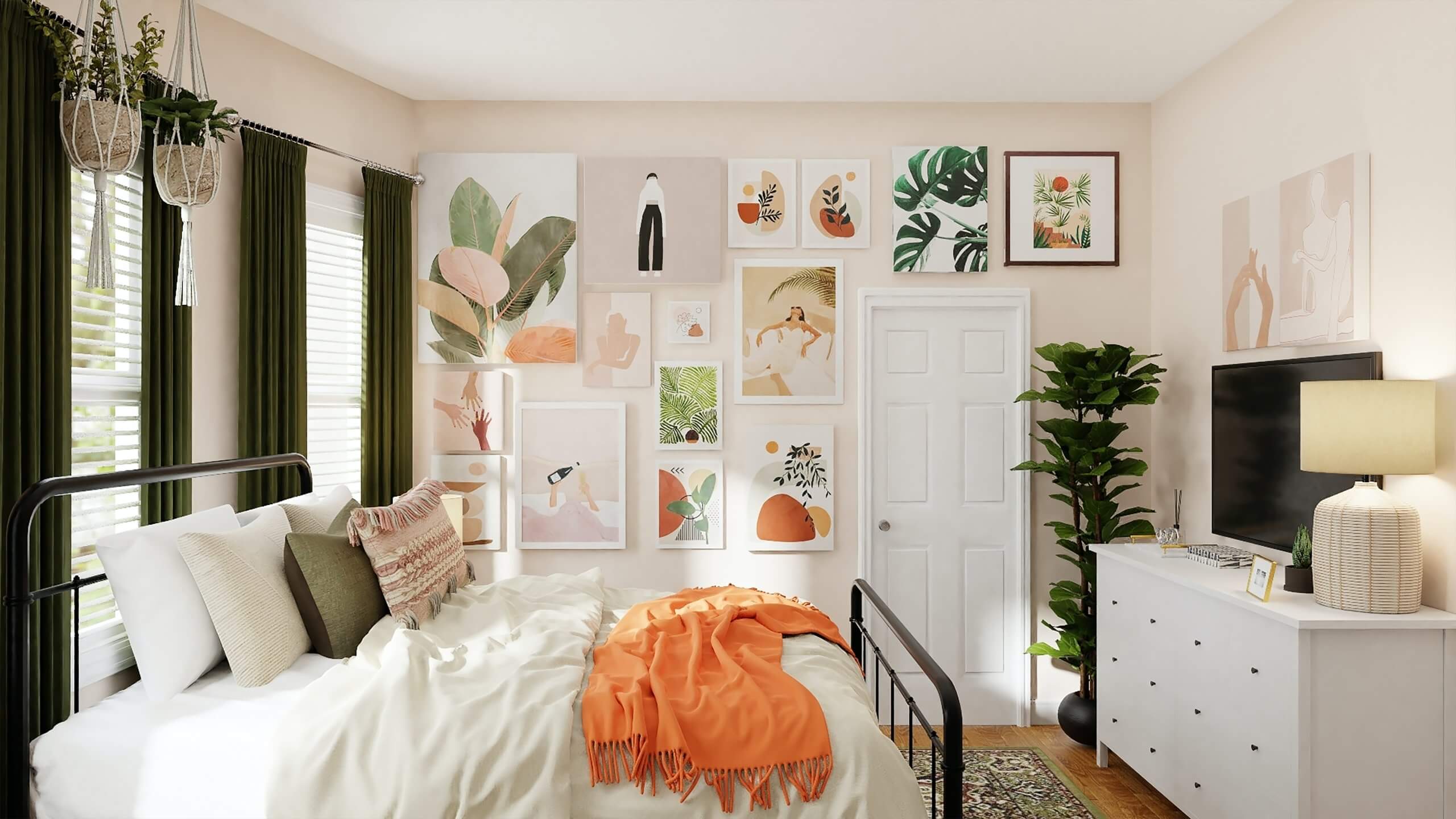 Transform Your Closet
If you don't have too many clothes, then most likely you don't need a separate pantry for them. Hang your clothes in the closet and devote the freed space to a small workplace.
Roll Your Clothes
Let's face it – we often have more clothes than our wardrobes can fit. Moreover, it often wrinkles from improper folding. Fortunately, there's a way to kill two birds with one stone – just roll your clothes. This technique is also called file folding. Believe us, using this method, you will put twice as many things in the closet as you thought.
Think About Shower Accessories
It doesn't matter if you share a bathroom with an entire floor or roommates – you are likely to carry toiletries to and from your room. However, there is a way to simplify your bath routine by storing shower gel, soap, shampoo, lotion and other items in a shower caddy. Keep it in the bathroom. This way, bathroom items will not take up space in your room, and you will organize the storage neatly.
Magazine Boxes Are Always A Good Idea
Usually, we can't set up our own furniture in the dorm, but no one prevents us from using organizers for storage. Keep hair brushes, curling irons, hair straighteners, and styling products in magazine boxes. They can be placed on chests of drawers or bookshelves next to mirrors in your room. You can also use magazine boxes to store other essentials like stationery, folders, notepads, and more.
DIY Magnetic Board Is Perfect for Makeup Storage
Lipsticks and glosses, brushes and eyeshadow palettes… When you are getting ready, all this often ends up on your bed and turns the room into a mess. It is much better to stack products on a magnetic makeup holder, using sticking magnets. Such a DIY organizer can be assembled in several ways – just choose the one that suits you best. There are plenty of videos on how to do it on YouTube.
To Wrap It Up
A comfortable environment in the room depends on the well-thought-out organization of space. A small space is not a reason to give up on a functional area for living. With the right approach, you will make the most of all square meters. In this article, we have analyzed various design solutions and hope that they can turn your room into a little slice of heaven.
Benefits of a Moving Company

Moving can be an exciting yet daunting task, and if you've ever relocated to a new home or office, you know that it involves more than just packing your belongings into boxes. It's a process that requires careful planning, organization, and physical effort. This is... The post Benefits of a Moving Company appeared first on […]