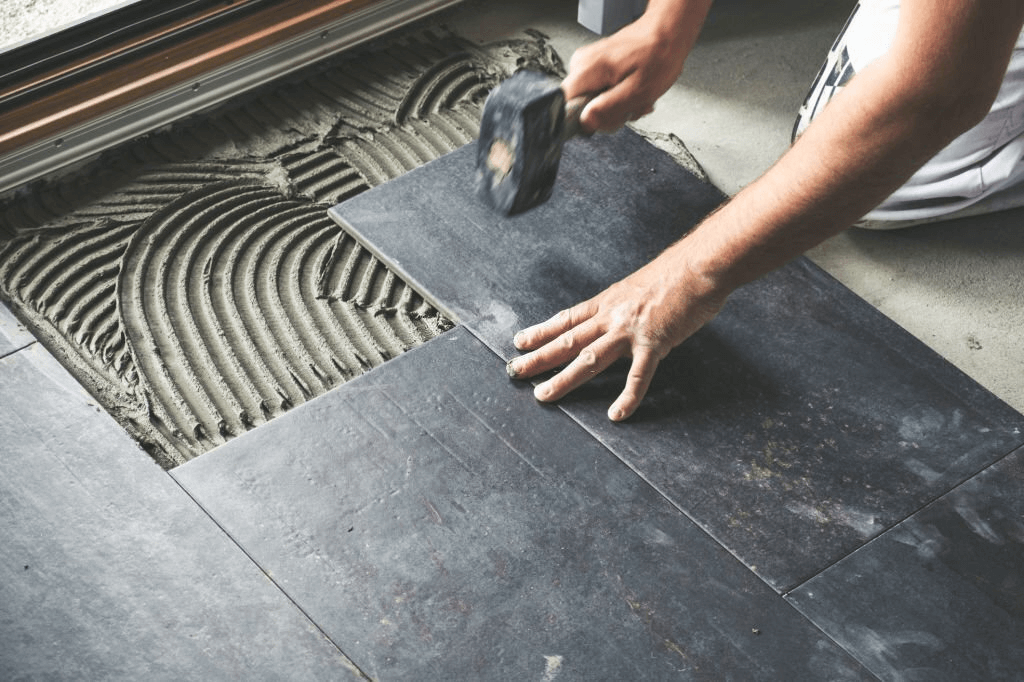 Many different types of tiles available on the market, and because of the enormous number of options, many people struggle to select the best sort of tiles for their homes. Nevertheless, the two most popular tile types are ceramic and porcelain, which also have reduced the number of available options.
Despite the fact that these two popular choices are made up of the same material components, people still frequently misunderstand them. Because a porcelain tile is simply an improvised adaptation of a ceramic tile, many people claim that porcelain and ceramic tiles are interchangeable.
Let's see the differences between ceramic and porcelain tiles and what suits you best for you.
Difference: Ceramic and Porcelain Tile
The method of manufacture is the primary distinction between these two well-liked kinds of tiles. Red or white clay is typically used to create ceramic tiles. A clay oven is used once they are molded into the proper shape. A glaze is applied next, helping to seal any design or color that has been applied to the tile.
Ceramic tiles are ideal if you anticipate needing to change the size of tiles owing to irregular lines or challenging areas to tile because they are manufactured from a soft clay composition and are often much easier to cut.
Porcelain tiles are made from porcelain clay, using unique dust press procedures. Using this method, a tile with a smooth, fine-grained surface is produced. Porcelain tiles are more water resistant than ceramic tiles because of the manufacturing process.
Porcelain tiles are frequently given an additional glaze coating, which substantially increases their longevity and makes them very difficult to scratch or mark, making them ideal for kitchens and flooring.
Outdoor Porcelain Tiles
Outdoor gathering spaces get a sophisticated touch from outdoor porcelain tile. It is simple to understand why more and more homeowners are choosing porcelain pavers because of their contemporary, minimalist style and hassle-free installation.
Porcelain tiles are colourfast and stain resistant, so they maintain their brilliance as brilliant as the day they were placed. They are offered in natural earthy tones and shades of gray. These premium pavers are long-lasting, easy to clean, and more resilient than indoor porcelain tiles, making upkeep simple.
Ceramic Tiles
Ceramic tiles are essentially ceramic slabs that are used as wall and floor coverings. They can be glazed or unglazed and come in various sizes. Glazed tiles have a liquid glass coating that is baked into the clay's surface.
Ceramic tile has a wide range of alternatives, from solid colors in a range of sizes to real stone looks. Natural stone is popular in kitchen and bathroom design. Although stone is lovely, its price tag may not be affordable for everyone.
Ceramic that has a natural stone appearance offers the same design appeal as stone without the exorbitant cost. Natural stone patterns can look incredibly natural when printed on porcelain thanks to modern printing techniques.
Conclusion
Porcelain tiles may be suitable if you're seeking for the most resilient tile for your house. Ceramic tiles, on the other hand, are adaptable, making them possibly ideal for individuals who desire a softer option that can be cut easily.
Are Marble Kitchen Countertops a Good Idea?

When it comes to kitchen countertops, nothing exudes elegance quite like marble. Its natural beauty and timeless appeal have made it a popular choice among homeowners. But is it a good idea to have marble countertops in your kitchen? Let's explore the advantages and disadvantages.... The post Are Marble Kitchen Countertops a Good Idea? appeared […]