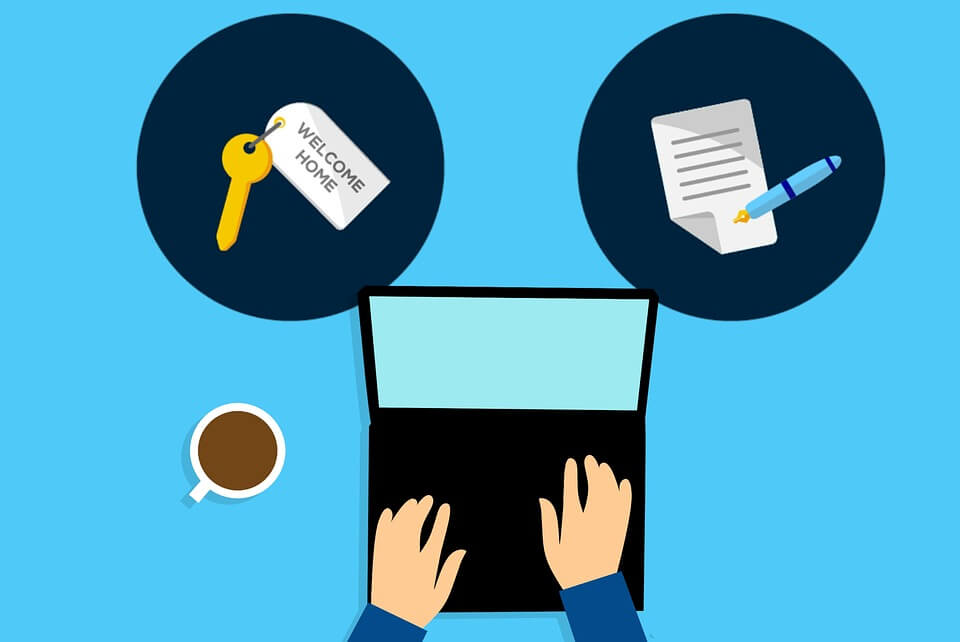 Buying a home can be one of the most exciting and rewarding experiences of your life. But with so many factors to consider, it's important to take a step back and think about the big picture. After all, a home is a significant financial and emotional investment.
Before you start browsing listings or attending open houses, there are five key things you should consider. These will ensure you make a wise and informed decision about your future home.
Dave Masson will walk you through the top five things you must consider before buying a home. By thinking through these factors, you'll be better prepared to find the perfect home. So, let's dive in and explore what you need to know!
Your Budget and Financial Stability
Before you start house hunting, take a close look at your finances. Then, determine how much you can afford to spend on a home.
Create a budget that takes into account your monthly income and expenses. Calculate how much you can afford to spend on a monthly mortgage payment. Then, factor in other expenses such as property taxes, homeowners insurance, and closing costs.
It's also important to consider your overall financial stability. For example, do you have a steady job and a reliable source of income? Do you have an emergency fund in case of unexpected expenses? Are you carrying any debt that could impact your credit score or ability to make monthly payments?
Mortgage lenders will also look into these things. So, it's crucial to maintain a high credit score throughout the life of your loan. This is where real estate agents and mortgage brokers can offer their assistance.
Taking the time to assess your finances before buying a home can help you avoid overextending yourself. It also prevents you from getting into financial trouble down the road. And most importantly, it enables you to know the price range and type of home you can realistically afford.
Location and Neighborhood
Another thing to consider before buying a home is the location and neighborhood. It can significantly impact your quality of life and the value of your investment.
When it comes to the location, think about your daily commute to work, access to public transportation, and proximity to amenities. Some examples would be grocery stores, restaurants, and parks.
It would be best if you also researched the crime rate in the area. And if you have children, look into the quality of schools around.
For neighborhoods, consider the overall vibe and community. For example, is the neighborhood known for being family-friendly? Or is it geared toward young professionals? It's also a great idea to look at the condition of neighboring properties and the level of maintenance in the area.
Also, think about the future potential of the location and neighborhood. For example, are there any upcoming developments or infrastructure projects that could impact property values?
By considering these factors, you can decide whether the area is a good fit for you and your family. If you're having trouble deciding, don't hesitate to ask for help from a real estate agent.
The Size and Layout of the Home
The size of the home should be determined based on your needs, budget, and lifestyle. For example, consider the number of bedrooms and bathrooms your family needs. It would be best to also look into additional space required for hobbies or work.
The layout of the home also matters. Think about how you want the rooms to flow. Also, decide whether an open concept or a more traditional layout would suit your needs.
Consider the location of the bedrooms as well. Then, decide whether you prefer them close to each other or separated for privacy.
It's also essential to think about the future when considering the size and layout of a home. For example, will your family be growing? Or will you be downsizing in the future? Will you need additional space for guests or a home office?
As we always say: when in doubt, seek assistance from a real estate agent. They will be able to guide you through the whole buying process.
Considering these factors now can save you from having to move in the future. The key is to find the balance between your current needs and plans for the future.
The Condition of the Home and Necessary Repairs
While a home may look beautiful on the surface, it could have underlying issues. And these could cost you a lot of money in repairs down the line.
Before making an offer on a home, have a professional home inspection done. This will help identify problems with the home's structure, plumbing, and HVAC systems.
Depending on the severity of the issues found, you may want to negotiate with the seller. For example, you can choose between having the repairs made or adjusting the purchase price.
Also, watch out for any cosmetic repairs that may be necessary. This could include repainting, replacing flooring, or updating outdated fixtures. While these may not be as urgent as structural issues, they can still add up in repair costs. And as such, they should be factored into your budget.
Future Resale Value and Investment Potential
When buying a home, you want to ensure that your investment is a smart one. You should also be able to sell the property for a reasonable price if you decide to do so in the future.
Location is one of the most significant factors in determining a home's resale value. Is it in a desirable area? Are there good schools nearby? Is it close to public transportation and other amenities? These are all things that can make a home more attractive to potential buyers.
Another thing to consider is the home's condition . Is it in good repair, or will it require much work and investment to get it up to par? A house that is in good condition and has been well-maintained is more likely to hold its value and appreciate over time.
It's also essential to think about the local real estate market. Is it currently a buyer's market or a seller's market? Are home prices rising or falling? Understanding these trends can help you decide whether a property is a good investment.
Remember that buying a home is a long-term commitment. So, it only makes sense to think about its potential resale value. But more than that, the house should meet your current needs. You should also make sure that you'll be happy living there for years to come.
Buying a Home
Buying a home is a big decision. And it shouldn't be taken lightly. It requires careful consideration of your finances, lifestyle, and future goals.
Take the time to weigh these top five things before buying a home. Also, consider working with real estate agents or other professionals. With these, you'll set yourself up for success in your new home.
Remember, a house is more than just a place to live. It's an investment in your future. Happy house hunting!
Homeowners Guide to Black Mold Removal in Toronto

Learning that you may need black mold removal can be outright scary for many homeowners. Black mold is also known as toxic mold, which has been portrayed in the media as a threat to people, animals, and children. The truth about black mold is a... The post Homeowners Guide to Black Mold Removal in Toronto […]