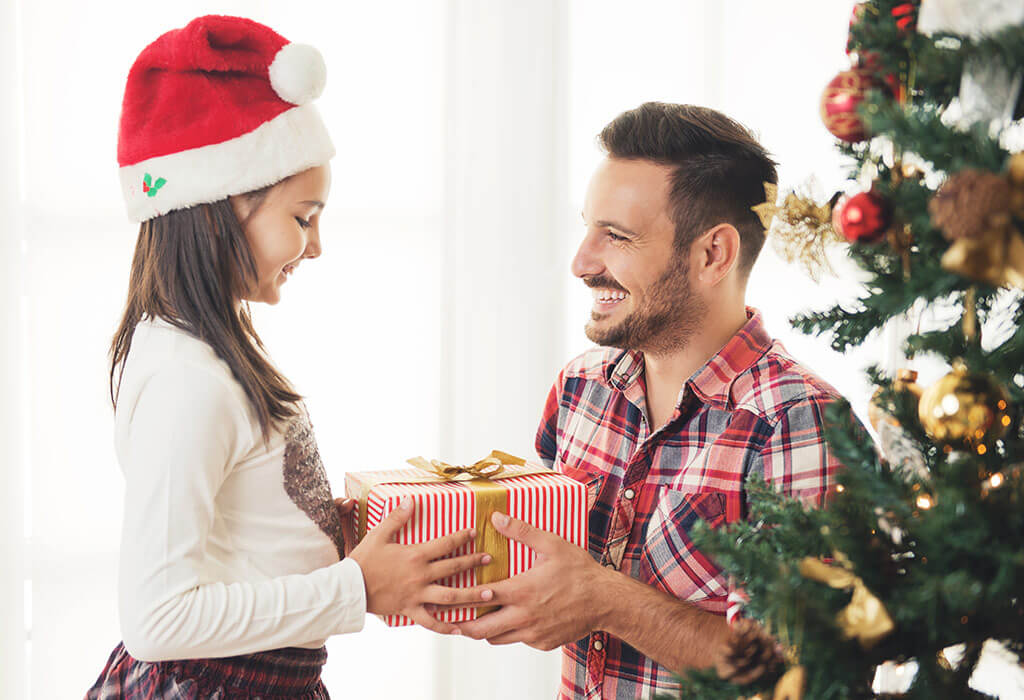 Everyone has a different vision of what Christmas is. While it's all about the food, outfits, and parties, for some, it's all about the decorations and gatherings. But everyone looks forward to receiving gifts over the Christmas season. Children are incredibly pleased to receive a gift, and adults feel excited to buy gifts for their kids. Do you know it is a tradition to give gifts to loved ones during Christmas? Also, it is being done to give a tribute to baby Jesus.
Christmas has a spirit of generosity and magical optimism since that is how this holiday is perceived. But, the festival is complete when gifts are added to it. Giving your children presents helps them feel loved, appreciated, and worthwhile. So, you've come to the prime spot if you want to surprise your kids with something special. Here are five unique gift suggestions for kids that will make them squeal with delight.
1. Personalized Scooter
Every parent gives their children a scooter, but how about giving your child a personalized scooter? A scooter with distinctive graphics, patterns, and attachments to kid-friendly items. Does not matter whether your child is a girl or a boy; you can opt for any ideal customization which matches your child's choice and personality. So opt for a personalized scooter and let your child enjoy the ride.
You might even ask your children to sketch out the scooter of their dreams on paper and then make it a reality. Other scooter attachments, such as helmets, bells, paddles, and handles, are also modifiable.
2. Karaoke machine
This is the unusual ideal gift for the next Justin Bieber or Taylor Swift growing up in your house. First, give your child a Bluetooth Karaoke device, and then let them sing their little hearts out. A Bluetooth Karaoke machine's biggest feature is that you can easily connect it to your laptops, smartphones, and tablets. Then, play your children's favorite song and let them sing along while they celebrate Christmas.
3. Little Cubby house
Every child will adore a fully equipped playhouse that has everything they could possibly desire. Your children won't be bored even for a second. This gift will also help develop your kid as they will get engaged in various activities, such as role-play, cooking, etc. Ask your youngsters to give their playhouse a name and to decorate it for Christmas.
Additionally, you can create a cute seating area inside the cubby house's windows where your child can spend some quality time reading, eating, or creating things they love. You can buy the best cubby house from https://www.lifespankids.com.au/
4. Smart-watch
This is the best gift you can get for your tech-loving child if they are obsessed with gadgets and are urging you to buy a tablet or a phone. Children aged 4 to 11 are best suited to receive this gift. This gift will not only bring happiness and joy to your child, but it will also ease your worry. With this present, you will be able to call your child and know where they are at all times.
In addition to this, your child will be able to phone pre-approved contacts and send texts, emoticons, and photographs to them. Additionally, smartwatches come in a variety of hues, patterns, and styles. Therefore, giving your child a smartwatch would not only make them happy, but it is also a really wise choice.
5. Walkie-talkie
Whether your child's best friend is their sibling or someone living within the neighborhood, they will undoubtedly enjoy talking to one another every time. So, a walkie-talkie is a perfect present for your kid this Christmas. Apart from this, this present is also ideal for both indoor and outdoor use. This is the perfect present because it will keep your child engaged. Your child will be able to experiment and learn new skills as a result. In addition to this, as parents, you will feel at ease knowing that your child is secure and sound.
It's always magical to see children eagerly opening their Christmas presents on Christmas morning. There is always something available, whether it be a gift for your toddlers or grown-up children, with both indoor and outdoor usage. Follow the suggestions mentioned above to surprise your children if you want to give them a truly distinctive and one-of-a-kind gift.
Homeowners Guide to Black Mold Removal in Toronto

Learning that you may need black mold removal can be outright scary for many homeowners. Black mold is also known as toxic mold, which has been portrayed in the media as a threat to people, animals, and children. The truth about black mold is a... The post Homeowners Guide to Black Mold Removal in Toronto […]