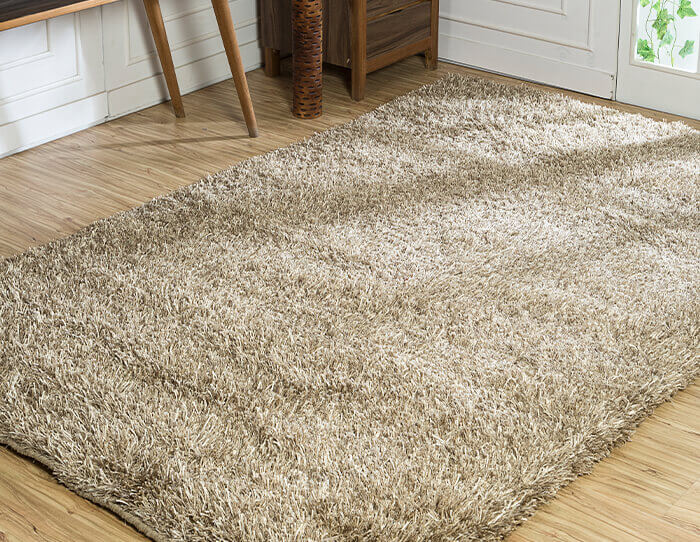 A shaggy rug is the perfect addition to any room. They add warmth, comfort and a touch of retro style.
They're also a good choice for areas that get a lot of traffic, like hallways and living rooms. They're especially great for homes with children or pets.
Warmth
The cosy feel of an insulating shaggy rug is the perfect addition to your living room or bedroom. They can be made from a variety of materials, from machine-made polypropylene and polyester to hand-knotted designer wool.
These rugs can also be layered over carpets for added warmth and comfort. They can come in a range of colors to match existing furniture and decor.
While the classic shag rugs have a retro aesthetic, there are now plenty of contemporary styles to choose from. Lina M. Gomez of the Decorist design duo Nemai Studio says, "The best shag rugs are soft and textured with long fibers that give off a soft and luxurious vibe.â€
If you want to achieve a warmer feel in your home, opt for a thicker pile. This will help to make the rug feel more comfortable, even on cold floors.
Noise Reduction
When placed in the hallways and under the desks of offices, shaggy rugs minimize the impact of footsteps on the floor. This allows occupants to focus on their work without a lot of noise distractions.
Shaggy rugs also absorb sound, particularly structure-borne noise. This means the rugs can reduce the amount of noise in the room and improve speech comprehensibility for occupants.
These rugs are often crafted with genuine wool, which is hypoallergenic and more durable than artificial materials such as acrylic. They also offer a natural, warm and fuzzy look that is hard to beat.
They can be woven in a variety of colors, allowing you to easily match them with your interiors.
They're a great choice for families with children, as they are soft and comfortable to walk on. However, they can be expensive to maintain and they're easily prone to shedding.
Comfort
If you've ever stepped foot on a shaggy rug, you know how soft and comfortable they can be. This type of floor covering will give your feet that extra hug they need to feel warm and cozy, even in the winter.
These rugs are available in a variety of colors and materials, including cotton, wool, polyester, and synthetic fibers like polypropylene. They are also crafted in a variety of patterns and styles, from geometric to floral designs.
Shaggy rugs are the perfect addition to a living room, bedroom, or bathroom. They are often used to create a space where you can relax, watch TV, play games, or just hang out with the family.
Durability
Shaggy rugs can be a great option for areas in your home where you may need a durable floor covering. They can withstand heavy traffic and are generally made from high-quality materials.
If you choose to use shaggy rugs in your home, it is important that you take care of them properly. Regular vacuuming can help them last for a long time.
Another way to keep your shaggy rug looking new is to brush it regularly with a carpet rake. This helps to remove any dirt and lint that may be trapped in the fibers.
Wool shag rugs are known for being one of the most durable types of rugs out there. They can withstand a lot of traffic and are great for homes with kids or pets.
However, the fibers of these rugs will shed over time. This can lead to allergens and a number of other problems, so it is important to clean them regularly.
You can find a great shaggy rug at Rug Source shaggy rugs collection.
Homeowners Guide to Black Mold Removal in Toronto

Learning that you may need black mold removal can be outright scary for many homeowners. Black mold is also known as toxic mold, which has been portrayed in the media as a threat to people, animals, and children. The truth about black mold is a... The post Homeowners Guide to Black Mold Removal in Toronto […]