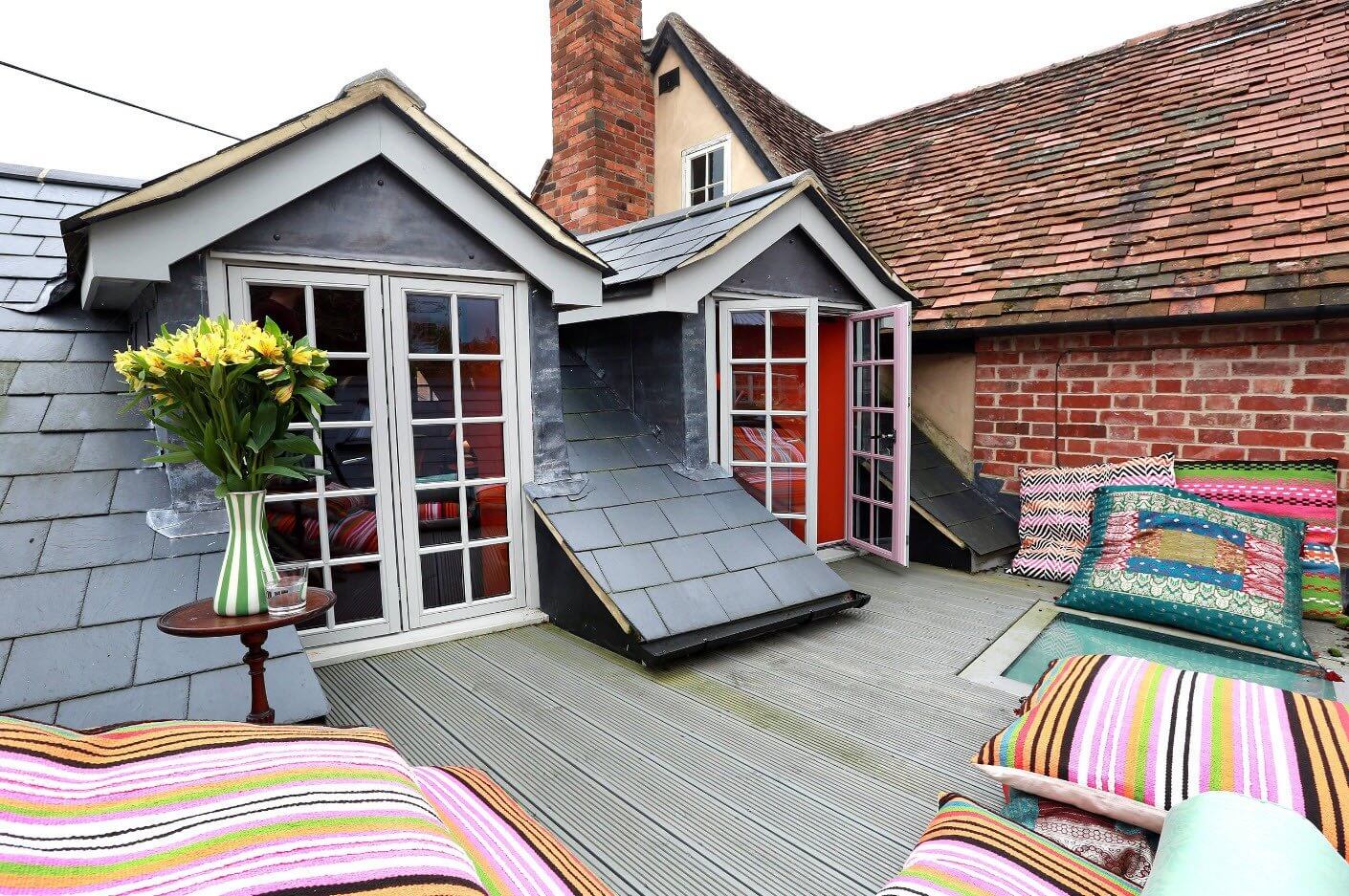 When it comes to home improvements, homeowners often dream of an outdoor space that adds beauty and value to their property in Boston, Massachusetts. Rooftop decks are the perfect way to make this dream a reality, allowing you to make the most out of your living space while still enjoying all the convenience and advantages of rooftop living.
Not only does rooftop decking increase your home's curb appeal, but it also provides a variety of other lifestyle improvements for you and your family.
In this blog post, we'll take a look at the top three advantages associated with adding a rooftop deck to your home: increased entertaining possibilities, better air quality and natural lighting options, as well as improved privacy — so read on for more information about how adding a rooftop deck can enhance both your experience at home and it's overall market value!
Overview of Rooftop Decking and Its Benefits
Rooftop decks, also known as rooftop patios, have become an increasingly popular feature in modern architecture due to its versatility and aesthetic appeal. These elevated outdoor spaces offer ample room for relaxation, entertainment, and even gardening, all while providing you with breathtaking views from atop a building.
Adding a rooftop deck to your property can provide numerous benefits, including increased property value, additional outdoor living space, and a private outdoor oasis within your home or business.
One of the advantages of rooftop decking is that it can be made from a variety of durable materials that don't require much maintenance, such as wood, composite materials, or other environmentally friendly options. This ensures that the deck can withstand exposure to the elements, including harsh sunlight, rain, and wind, while requiring minimal upkeep over time.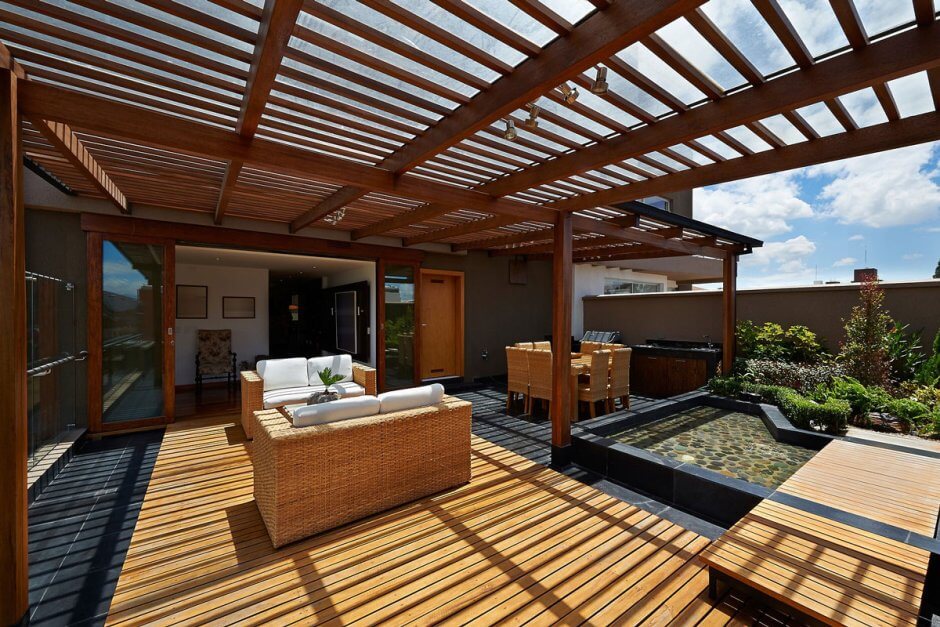 In addition, rooftop decking provides a unique escape from the crowds and the noise of the city life, offering a serene and peaceful environment where you can relax and unwind. Whether you're looking for a space to entertain guests, enjoy a quiet moment alone, or cultivate your rooftop garden, a rooftop deck can provide the perfect solution.
Cost-Effective Alternative to a Full Home Expansion or Remodeling
Home expansions and remodels can often be expensive and time-consuming, but a more cost-effective alternative can still transform your living space: consider a room conversion! By reimagining an existing space in your home, such as an attic or basement, you can save money on construction costs and avoid lengthy permits and approvals.
Another option is adding a roof deck, providing additional outdoor living space and stunning views. When choosing roof decking materials, selecting durable options that can withstand exposure to the elements is crucial. Additionally, lighter colors can help reflect sunlight and keep the space cooler during the hot summer months.
Whether you opt for a room conversion or a roof deck addition, working with a professional contractor can help ensure that the project is completed efficiently and to your satisfaction. Creativity and expert guidance allow you to breathe new life into your home without breaking the bank.
Increased Safety and Security on Your Property
Choosing durable materials that can withstand the elements is essential when adding outdoor features. Pressure-treated wood and composite decking are two popular options that are long-lasting and low-maintenance, making them ideal for outdoor use. Using these materials for your rooftop decking can provide a secure and safe environment for you and your family to enjoy stunning views and relaxation.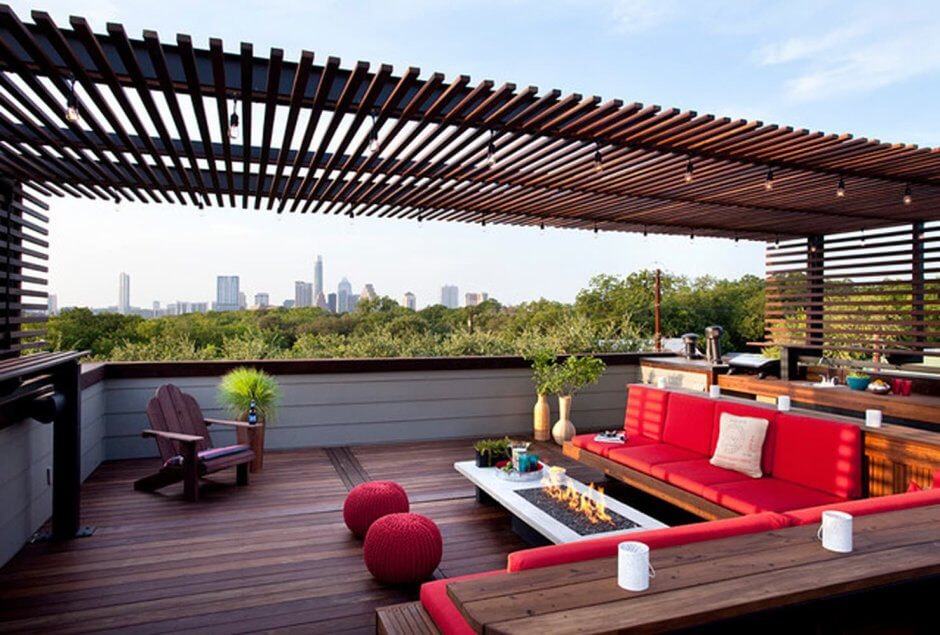 By choosing the right materials, you can create a safer and more secure environment for your loved ones and valuable belongings while enhancing your rooftop decking experience. With pressure-treated wood or composite decking, you can rest assured that your rooftop deck will last for years.
Enjoy the Outdoors From the Comfort of Your Own Home
In a world where technology and screens have taken over our daily lives, disconnecting and returning to the nature is becoming increasingly important. But what if you don't have enough time or resources to venture outside Boston, Massachusetts?
Luckily, there's a solution that combines the best of both worlds: enjoying the outdoors from the comfort and privacy of your own home. Whether it's creating a peaceful garden oasis, building a backyard fire pit for chilly evenings, or simply opening up your windows to let in the sounds of the birds, there are countless ways to bring the beauty of nature indoors.
So why not take a break from a hectic schedule and find your little slice of paradise right at home? Your mind and body will thank you for it.
Design Tips for Maximizing Space Efficiency and Aesthetics
When it comes to designing a space, balancing both functionality and aesthetics can be a challenge. Maximizing space efficiency is crucial for creating a comfortable and functional environment, but it's equally important to ensure it looks pleasing to the eye.
One tip for achieving this balance is to use light colors and minimalist design to create an illusion of vast space while keeping furniture and decor to a minimum.
Another way to maximize space efficiency in your Boston, Massachusetts, home is to use multi-functional furniture, such as a couch that doubles as a bed or a table that can be extended.
Combining these design tips allows you to create a visually appealing and functional space without sacrificing one for the other.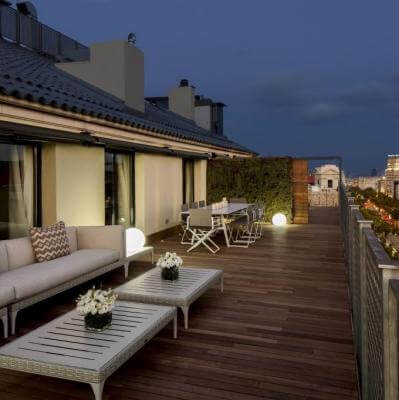 Expanding Opportunities to Host Guests or to Throw Parties
Hosting a gathering can be made even more enjoyable by expanding your outdoor living space with an addition of an outdoor kitchen. With the increasing popularity of Airbnb and other hospitality services, having an outdoor kitchen can make hosting guests from out of town or throwing a party in your home a breeze.
From grilling up delicious meals to having a designated area for drinks and snacks, an outdoor kitchen provides a convenient and functional space for entertaining.
Comfortable seating and lighting can also create a warm and inviting atmosphere for your guests. With some planning and creativity, you can transform your outdoor living space into a stunning area perfect for hosting gatherings and spending quality time with loved ones.
Conclusion
Overall, rooftop decking is a great way to enhance the value of your Boston, Massachusetts home and enjoy its increased safety and security. The cost-effectiveness and space efficiency of building a rooftop deck is unbeatable compared to the full home expansions or remodels. And with good design tips, you can ensure that the style reflects your personality while maximizing space and aesthetics. Whether you use it for relaxation, entertainment, or hosting guests, rooftop decking allows homeowners to expand and make their homes even more enjoyable.
Homeowners Guide to Black Mold Removal in Toronto

Learning that you may need black mold removal can be outright scary for many homeowners. Black mold is also known as toxic mold, which has been portrayed in the media as a threat to people, animals, and children. The truth about black mold is a... The post Homeowners Guide to Black Mold Removal in Toronto […]