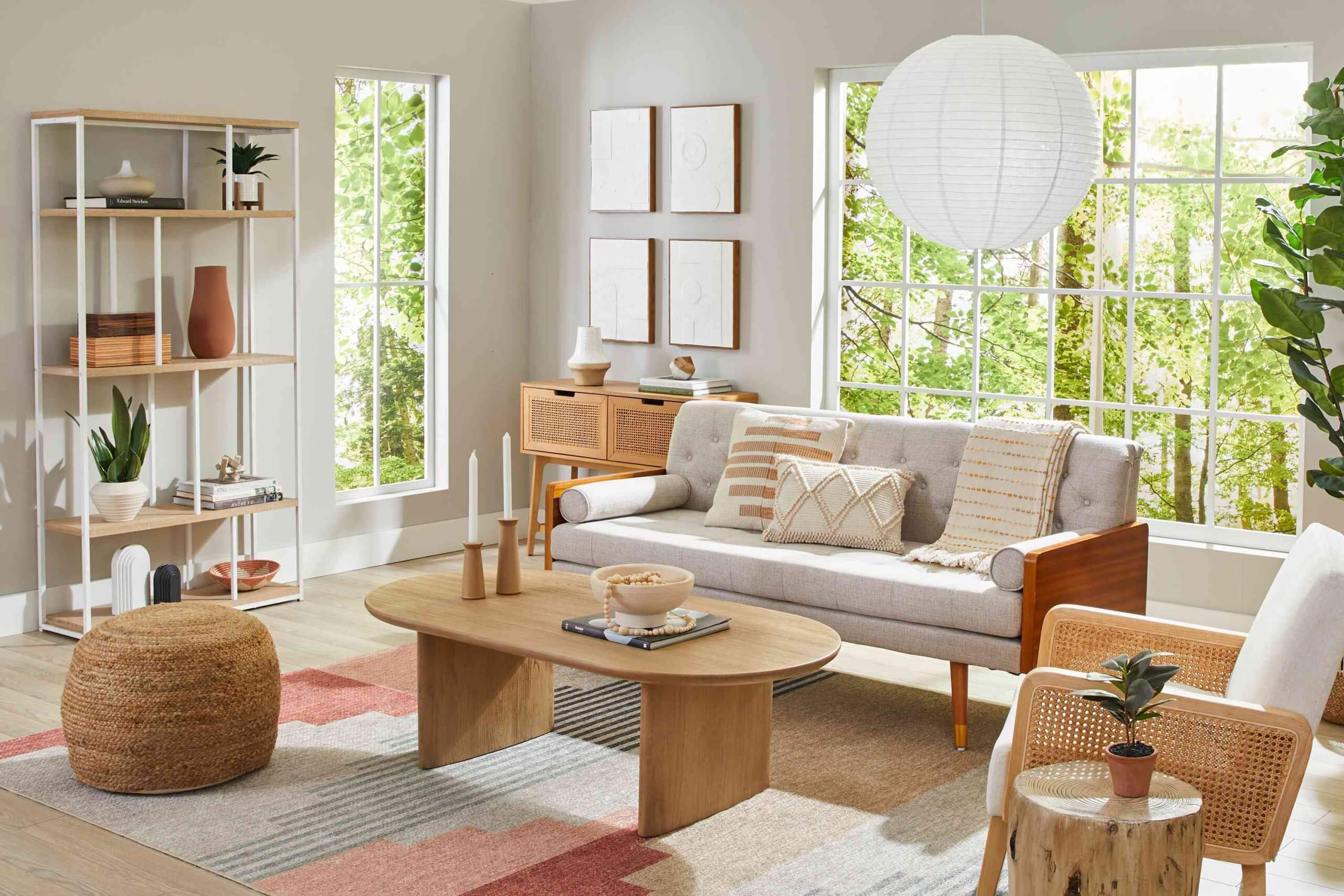 When it comes to your home's furniture, you might be seeking out quality rather than quantity. You might also want natural, resilient products that not only look great but will last a lifetime or two. Natural wood furniture products are just one of these varieties of strong and attractive furniture.
From rustic tables and chairs to elegant couches and coffee tables, wood is one of the most popular choices for your living room. Says the professionals at Naturwood Home Furnishings, a high-quality furniture store near Sacramento, California, wood is all about choices and, most importantly, always about excellence. Wood can also lend itself to a more minimalist style of decorating. And for some, minimalism equals elegance.
That said, what are some other minimalist furniture ideas for your living room? According to a recent report by Better Homes & Gardens, your living room was engineered to be a place for you and your entire family to relax. Most living spaces are designed for you to take time out from the hustle and bustle of everyday life, making them ideal for incorporating a calming, minimalist style.
Don't get minimalism confused for a big white space with almost no furniture. Your minimalist living room need not be sterile or impersonal. That means you should not be afraid to add texture, color, and natural elements like wood to your living space, just so long as they do not overwhelm the room.
If you're picturing an all-white space with sparse furniture, think again. Just as you wouldn't want a maximalist-style room to appear messy or cluttered, you don't want a minimalist living room to come across as impersonal or sterile. Don't be afraid to embrace color, texture, and natural elements in your space, so long as they don't overwhelm the room.
With this in mind, here are some of the most popular minimalist furniture and décor ideas for your living room that will help you stay away from the annoying clutter.
Go with Basic Shapes and Clean Lines
A pair of angular solid wood chairs constructed with classic, simple lines and shapes can create a minimalist feel without having to sacrifice comfort or function. Go with a circular coffee table and a round mirror to soften the hard lines of a square or rectangular room.
When it comes time to decorate your minimalist space, try fabrics like rugs and blankets for comfort. You can also add colorful artwork to the walls to break up any monotony.
Try Hanging a Statement Mirror
You might try making your living room appear larger than it truly is by hanging a statement mirror above the fireplace. If you don't have a fireplace, you can add a statement mirror to one of the unused walls.
In a living room that lacks a fireplace mantel, a big octagonal mirror, for instance, can make the room "pop" with a minimalist style. You can add a shiplap that offers a simple farmhouse style that fits in well with the backdrop. A lively rug pattern will keep the room from appearing flat and lifeless.
Emphasize Natural Textures
Says Better Homes & Gardens, when you're going for a minimalist living space design, you run the risk of the room appearing uninspiring or even boring. One way to avoid this is by using natural textures whenever the opportunity presents itself. This means utilizing leather, wood, and jute accents to neutral rugs and simple linen-covered couches that present not only an earthly ambiance but are naturally inviting.
Simplify for Your Color Schemes
A monochromatic living space can destroy the myth that minimalist spaces are required to be all-white. To avoid clutter, paint the room all one color while adding subtle variations to it. For instance, you can paint a room hunter green and then add a green couch with velvet-covered wood armchairs. Maybe adding accents of gold and yellow will make the room even more relaxing, inviting, and warm.
Take Advantage of Natural Light
Consider yourself lucky if your living room possesses large windows. You can use them to add as much natural light as possible during the daylight hours. In this manner, you are using natural light as a "décor element."
Natural light automatically is said to create a warm, bright, airy indoor environment and make your minimalist room seem larger than it is. Inside the space, curtain-free windows and high ceilings will make way for colorful natural wood furniture to take center stage without overburdening the minimalist style you are embracing.
The minimalist living room: it's all about relaxing among natural colors and furniture without all the annoying clutter.
Andres Walsh
My name is Andres Walsh and as far as I can recall, I have had only one passion in my life – a love of fixing things! Growing up, my friends and even my family members called me "wrench." The nickname has somehow stuck even through to my adult life.
Related posts
Benefits of a Moving Company

Moving can be an exciting yet daunting task, and if you've ever relocated to a new home or office, you know that it involves more than just packing your belongings into boxes. It's a process that requires careful planning, organization, and physical effort. This is... The post Benefits of a Moving Company appeared first on […]