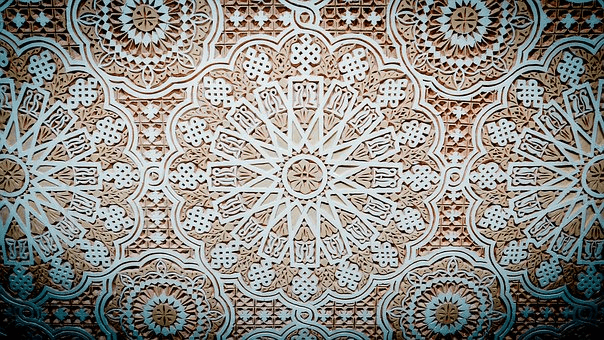 Moving expensive works of art requires caution and planning in advance. Today, museum curators frequently move expensive works of art and historical relics between different places. The same is valid for art collectors who occasionally want to move their valuable possessions.
Moving companies cannot rely on general, one-size-fits-all standards because of the uniqueness of the art and destinations. If a business needs to move something , it must take into account a number of crucial factors.
These components include the nature of their work, the setting, accessibility to transportation services, privacy protections, and security measures. Art relocation plans take all of these issues into consideration in some way. Here's how you can relocate art and artifacts safely:
Plan for the Transit
First, calculate the length, width, and thickness of your goods. Their total weight is important as well. This information provides you with an estimate of the costs associated with your move. Take it into consideration when choosing your method of transportation.
Ensure that each piece of art has a click snap which helps you secure them while they are in transit.
Create a record of its current state for use in the future. Investigate your existing insurance policy to determine whether or not it offers coverage for moving-related expenses. If it does not offer coverage, you should look into purchasing another.
Use Bubble Wrap when Packing
Your artifacts are fragile pieces that require further protection to be preserved. When you are relocating antique items of porcelain and ceramics, national moving companies in USA will help you wrap each one in bubble wrap beforehand. Be sure that all of the different handles are given some wrapping as well. After that, use a subsequent sheet to cover it fully.
However, be extremely cautious not to overuse it, as it might result in damage.
Place Smaller Boxes in Larger Ones for Extra Security
It is vital to choose the appropriate shipping boxes. Choose boxes that are strong and high quality but neither too big nor too little.
Place your item into the smaller box. Put it in a secure position by surrounding it with various packing materials. Place the smaller box inside of the larger box, and then use the packing material to fill in any gaps that remain.
This guarantees that the fragile elements are protected to the greatest possible extent.
Select an Appropriate Mode of Transport
Checking whether or not your items are packed correctly is only half the work. The other component, which is just as essential, is making sure that it is transported correctly.
It is safe to place sculptures and other delicate works of art in shipping containers during travel. Crates come in a variety of sizes, making them a convenient option for the transportation of all types of paintings.
You can transport multiple works of art all at once using crates with partitions. When relocating art across the country, temperature-controlled boxes are a great choice. Thanks to them, your art pieces will be better protected in a variety of weather conditions.
Appropriate Storage Conditions
At some point during the move, you might find that you need storage space for your artifacts. Check that everything is done properly. Pick a location that is safe and with a facility that can regulate the temperature. Try to find a site that has been awarded the Art Protect Certification.
Consider the Cost
Moving fine art might sound like an expensive endeavor. However, when the more comprehensive picture is considered, every expense incurred plays a significant part. The cost of your operation will increase if you use professional art movers, crate fabricators, or any other relevant service provider.
There will be an increase in price if the relocation is required to be completed quickly. If transporting your belongings requires vehicles with climate control, you should anticipate an increase in costs.
The cost of shipping an artwork is determined in part by its category, as well as its dimensions and weight. When it comes to international moving, additional charges like the port charges of the receiving country, taxes, levies, and customs fees need to be accounted for.
Moving fine art may be an extremely challenging process because there are so many elements that you need to consider and manage.
Most people end up forgetting certain incredibly critical yet crucial things, such as putting their contact inside the boxes and marking the boxes with 'Fragile' and 'Handle with Care' labels while they are in a state of panic, such as when a natural disaster strikes. These are some reasonably little nuances, yet ignoring them could end up causing you a lot of trouble.
Everyone involved in transporting costly pieces of artwork also bears the significant obligation of maintaining confidentiality regarding the shipment route and the preparations. Why? Unluckily, dishonest persons will sometimes target expensive works to steal them.
In the same way that many private collectors ensure a high level of protection around their art collections, they also require that the moving companies they work with employ proper security procedures. Secrecy is arguably one of the most effective ways to deter theft.
Homeowners Guide to Black Mold Removal in Toronto

Learning that you may need black mold removal can be outright scary for many homeowners. Black mold is also known as toxic mold, which has been portrayed in the media as a threat to people, animals, and children. The truth about black mold is a... The post Homeowners Guide to Black Mold Removal in Toronto […]