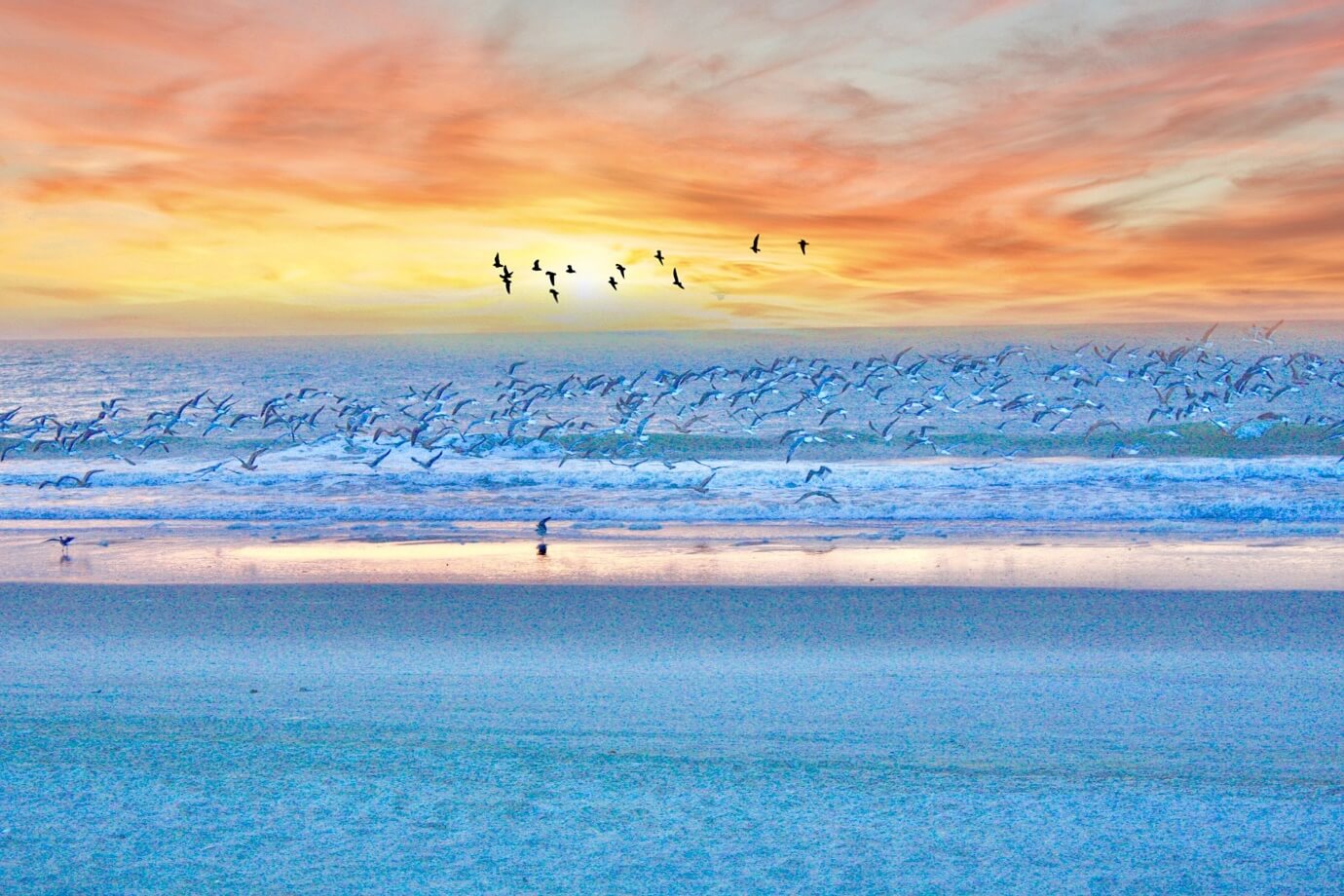 Moving to a new city or state is a stressful life event even if carefully planned or researched thoroughly. Now imagine how nerve-racking it can be if you are ill-prepared. You may be looking for a change from your current life or might be relocating due to work. Regardless of the reason, relocation can take a toll on you if you are clueless about its challenges and how to tackle every aspect of it.
Myrtle Beach is a tourist hotspot filled with luxury hotels, restaurants, outlets, and hundreds of attractions. It is easy to see why people love to visit this place for vacations or to sit back and watch series or movies. However, many people are now relocating to this area to enjoy all that it has to offer year-round.
If you are planning to relocate to Myrtle Beach, you might be wondering what it feels like living in this place? Myrtle Beach offers a unique blend of historic communities, modern living and friendly locations that people of all ages can enjoy. The variety of shopping, entertainment and dining options are limitless, making Myrtle Beach an attractive place to live. There are plenty more aspects that make relocation to Myrtle Beach seem like a wise decision. However, before we delve deep into the details of this historic area, let us give you some aspects of relocation to help you prepare.
Preparing For the Move
Once you have solidified the decision of relocating and have selected a city or area—Myrtle Beach in this case—you have to set your budget. Relocation is expensive, and costs can add up quickly if you have not set any limits. Compiling a list of potential moving expenses can work in your favor to prepare yourself financially. Add the costs of area scouting, accommodation hunting, damage deposit, cleaning and moving company costs to get a fixed figure for yourself.
Line up your moving date according to your convenience by scheduling your move after finding suitable accommodation and a job if possible.
After scheduling, start packing your things ahead of the moving date. Label everything that you pack to make it easy for yourself to unpack and set later. As for your furniture, if you haven't already found a place to live, enlist the services of companies that provide storage units. You can rent storage units in a new location before moving to store items you do not have space for but cannot discard.
Call in the movers once you have everything ready to relocate.
Some Points to Consider Before Moving
Myrtle Beach is an attractive tourist location, which means there is no shortage of entertainment destinations and jobs in the hospitality sector for residents. According to Myrtle Beach Area Convention and Visitor Bureau, tourism is the main business that estimates over 20 million visitors each year. Keeping all this in mind, here are a few points you need to focus on if you plan to move here.
Myrtle Beach is a tourist destination through and through. Millions of visitors come here each year to enjoy the beach and various attractions. If you like meeting new faces and do not feel bothered, Myrtle Beach is your best choice. The place has an abundance of attractions and eateries, so it will take you a long time to feel bored as you will keep coming across new spots to try.
Myrtle Beach has over 88 golf courses where visitors enjoy millions of rounds each year. Mostly for retirees who love golf, Myrtle Beach is heaven on earth. If you plan to relocate here and have a passion for golf, you have made a wise choice.
There are so many shopping outlets, restaurants and endless attractions in the area that you will never run out of things to do. Combine that with sandy beaches and golf courses; you will always have something to keep yourself occupied. You will keep finding new and hidden spots and hangouts, and you may even end up becoming a regular at some of these once you start living in Myrtle Beach. On top of all this, Myrtle Beach has an outdoor music venue named The Boathouse and camping grounds at Huntington Beach State Park, where you can divulge in the natural beauty of the outdoors. Furthermore, you are a stone's throw away from many interesting locations and can easily book a weekend trip to the cities down South.
Many Restaurants and Dining Spots
According to the Myrtle Beach Chamber of Commerce, there are over 480 restaurants for every 10,000 people here, which is more than what NYC, Paris, and Rome offer. Several international food chains have invested here due to the growing population and millions of visitors each year. Having these many eateries makes Myrtle Beach an ideal place for foodies who love to try something new every day in a comfortable ambiance with thermostats installed
There are limitless job opportunities in Myrtle Beach for people in the hospitality sector. Also, more than half of the jobs associated with tourism here are full-time and year-round.
Myrtle Beach is a small town that offers a big city feel. Situated along the South Carolina coastline, the town's population is only 30,000, but the sheer number of attractions and eateries make this place a suitable place to live. Yet, perhaps the best part about this place is that the locals have a friendly gesture towards new residents who want to become active members of this seaside community.
Myrtle Beach is amongst the most affordable places for people to live in the U.S. The real estate market has been thriving over the past few years, which is why a desirable living space in most cities comes with a hefty price tag that many people cannot afford. However, Myrtle Beach is an exception as you can easily find suitable living quarters in this town at a low cost.
Delightfully Mild Climate
Perhaps the most attractive aspect of relocating to Myrtle Beach is its mild climate. Even though the summertime days are long and hot, the heat mitigates because of the coastal location, giving the place a tropical feel. However, occasional tropical cyclones and storms are very common here.
Myrtle Beach has a single public school but several private schools in the city and nearby areas. As for higher education, you will find many technical universities here with career development institutions.
The median home price of this area is $173,600, which is $30,000 higher than other parts of South Carolina, with a median rent of $820 per month. It gives you great opportunities to start a rental home business or associate with services like Airbnb to earn. You can rent up to $50 per night and more if you provide bed and breakfast during peak tourist season. Get a home with an extra room to rent so your house will pay for itself.
Final Word
As you can see, Myrtle Beach comes with its share of pros and cons, maybe more pros than cons. If you want to relocate here, consider every point. For some, the idea of living in a resort town is a great experience, while others may not feel the same. So weigh out your budget, cost of living, income and preferences before relocating here.
The Energy-Efficiency Advantages of Vinyl Window Replacement

Windows are more than just portals to the outside world; they play a significant role in determining the comfort and energy efficiency of your home. If you're looking to improve your home's energy efficiency, consider the advantages of vinyl window replacement. In this article, we'll... The post The Energy-Efficiency Advantages of Vinyl Window Replacement appeared […]