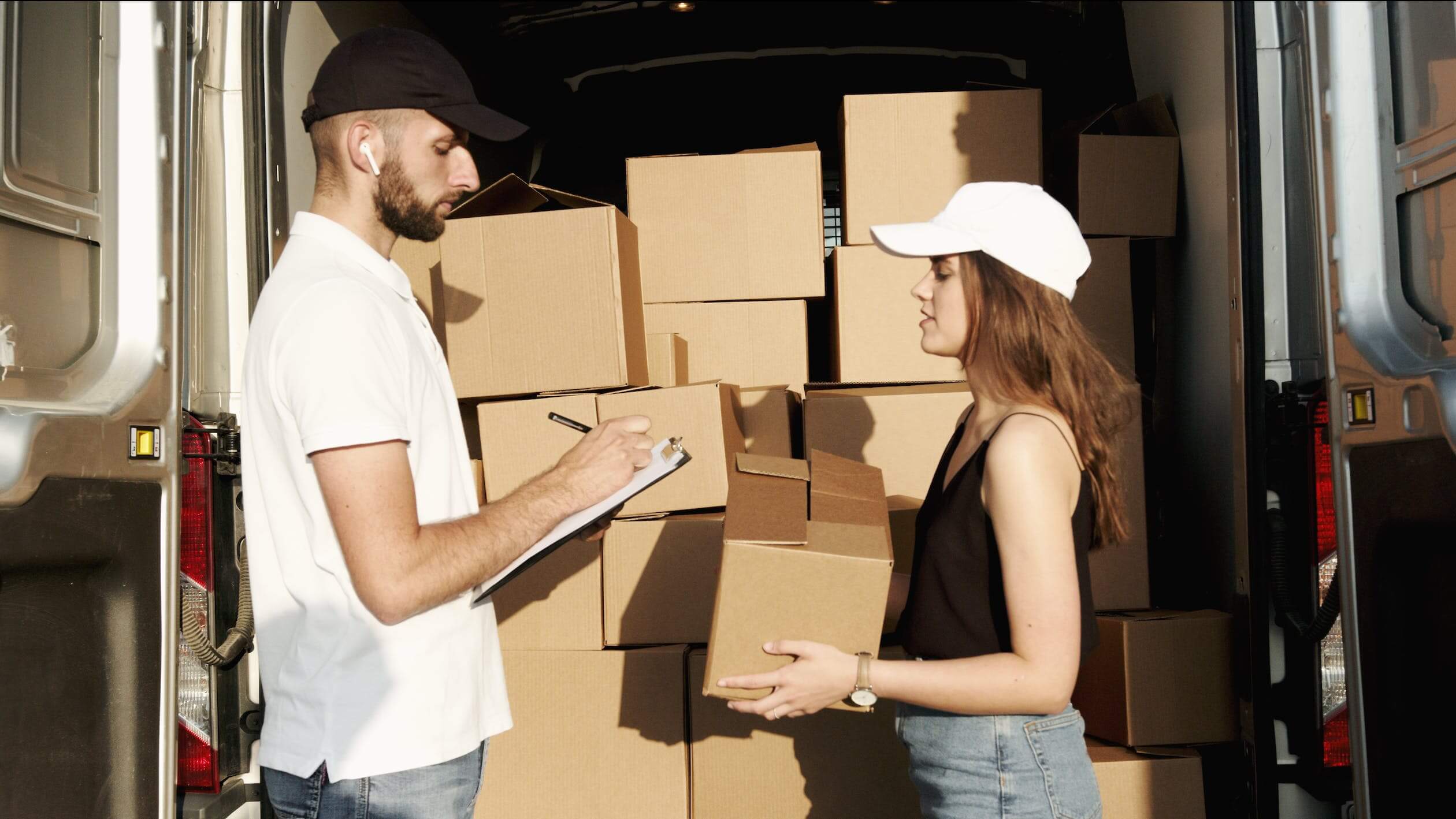 Hiring a moving company is a big decision. Whether you're relocating across town or the country, you need to hire a company that will deliver on their promises and treat your belongings like they would their own.
But how do you find such a company? In 2022, there were 18,500 businesses providing moving and packing services to firms and individuals in the US.
The best way to find a trustworthy moving company is to ask questions. We've compiled a list of the most important questions you should ask any moving company before hiring them. This will help you choose the right moving company.
What Services Do You Offer?
When you're moving, there are a lot of things to consider. You want to be sure that your belongings are in good hands, and you want your move to go smoothly.
Asking these questions can help ensure that this happens:
What services do you offer? This will help determine whether or not the company is a good fit for your needs. If they don't provide the type of service that would work best for your situation, then it makes sense to keep looking around until finding one who does provide those services.
Are there any additional charges beyond what was quoted? This is an essential question because both parties must understand what each party expects before beginning work together on any project, including moving. This situation may arise if the distance of the move increases. Normally, a local move of fewer than 100 miles costs between $800-2500, with two staff members on hire.
Can You Provide References?
If you're looking for a moving company, one of the first questions you should ask is if they can provide references. If they do have them, what's the best way to contact them? How many references should you ask for, and how long will it take to hear back from them?
You should also be sure that any references are recent movers. Prefer not to provide old contacts because they may not be relevant or available anymore. If this is the case, ask about other ways in which customers can get in touch with former clients so that you can speak directly with someone who has used their services recently.
If they don't want to provide references to hide their customer's identities for confidentiality, you can do a quick internet search to learn more about the movers and their services. For example, you can look for local movers near me if you are moving locally. If the company you are interacting with comes in the top results, the chances of good services increase.
Usually, companies with a qualified team, years of experience, and good reviews come in the top results when you search for "movers near me." For example, you will find FlatRate in the top search engine results.
This is because the company has several years of experience, a qualified team of professionals to manage the move, licenses across the United States, and many testimonials from previous customers ready to vouch for their services. This makes a moving company more likely to offer better experiences than those with no reviews or experience.
How Long Have You Been in Business?
The next question is how long the moving company has been in business. This will help you determine if they are a reputable company that has been around for years and knows how to handle moves or if it's just a fly-by-night operation with no real experience.
Next, you should ask how long they have been in the industry, which means asking when they started working as movers or with this specific company. You want someone who knows what they're doing, so while experience isn't everything, it's worth considering.
How Do You Handle Damages and Claims?
You want a moving company that has an established process for handling claims. They should be able to answer your questions about liability and how their policies work in case of damage, loss, or theft during transit.
Ask them how they determine who is at fault when there's been an accident and if there is any way for you to avoid having to pay out-of-pocket expenses if someone else is responsible. According to the Federal Motor Carrier Safety Administration, most movers offer the released value protection, which covers compensation of 60 cents per pound per article.
However, since the compensation for the released value protection is insufficient, there's also full value protection. This will entitle the movers to cover all the damage costs. This is, of course, more costly than released value protection. Get all the details on filing claims with your local movers before moving day arrives so everything goes smoothly.
How Do You Plan a Move?
When preparing for a move, you have a lot on your plate. You'll want to ensure that your belongings are packed and stored correctly, that the movers have all the necessary paperwork, and that everything gets moved safely from one location to another. But before all of this can happen, there's one important question, how do you plan a move?
The answer depends mainly on what kind of moving company you choose. If they're local or long-distance movers specializing in residential moves, their services will likely include planning assistance, but if not, don't worry.
The number of local moves is more compared to long-distance moves. According to Move.org's Moving Trends in 2021 report, local moves were around 78% in 2021. Of these, 43% of people moved within the same city, and 35% moved within the same state but different city.
Do You Specialize in Any Particular Type of Move?
You should ask if the moving company has experience with your particular type of move. A specialized moving company can be helpful for several reasons:
They will have the right equipment and personnel to handle your move effectively and efficiently.
They may be able to provide examples of previous work that you can review. This will give you an idea about their quality, reliability, and pricing structure so that you can compare them with other companies in your area before making your final decision.
References from past customers are another excellent way to learn more about whether a local mover is right for you.
Do You Offer Any Storage Solutions?
Storage solutions are an excellent option if you're moving to a new home and need to store your belongings for a short period. However, many things should be considered before deciding on this matter.
How long will my items be stored? You should ask what the maximum amount of time your items can be stored at their facility. This will help ensure that you do not pay extra fees if they need to keep them longer than expected because of weather conditions or circumstances beyond their control.
What does it cost? Make sure you know exactly how much it will cost per month, so there aren't any surprises when it comes time for payment due dates.
Conclusion
Hopefully, you know better what to look for in a local moving company. Keep in mind that there is no one-size-fits-all solution when it comes to choosing the right one for your move.
You should always research before making any decisions and ask plenty of questions to ensure the company will provide quality service at an affordable price point. We hope this article helped answer some questions as well.
Homeowners Guide to Black Mold Removal in Toronto

Learning that you may need black mold removal can be outright scary for many homeowners. Black mold is also known as toxic mold, which has been portrayed in the media as a threat to people, animals, and children. The truth about black mold is a... The post Homeowners Guide to Black Mold Removal in Toronto […]