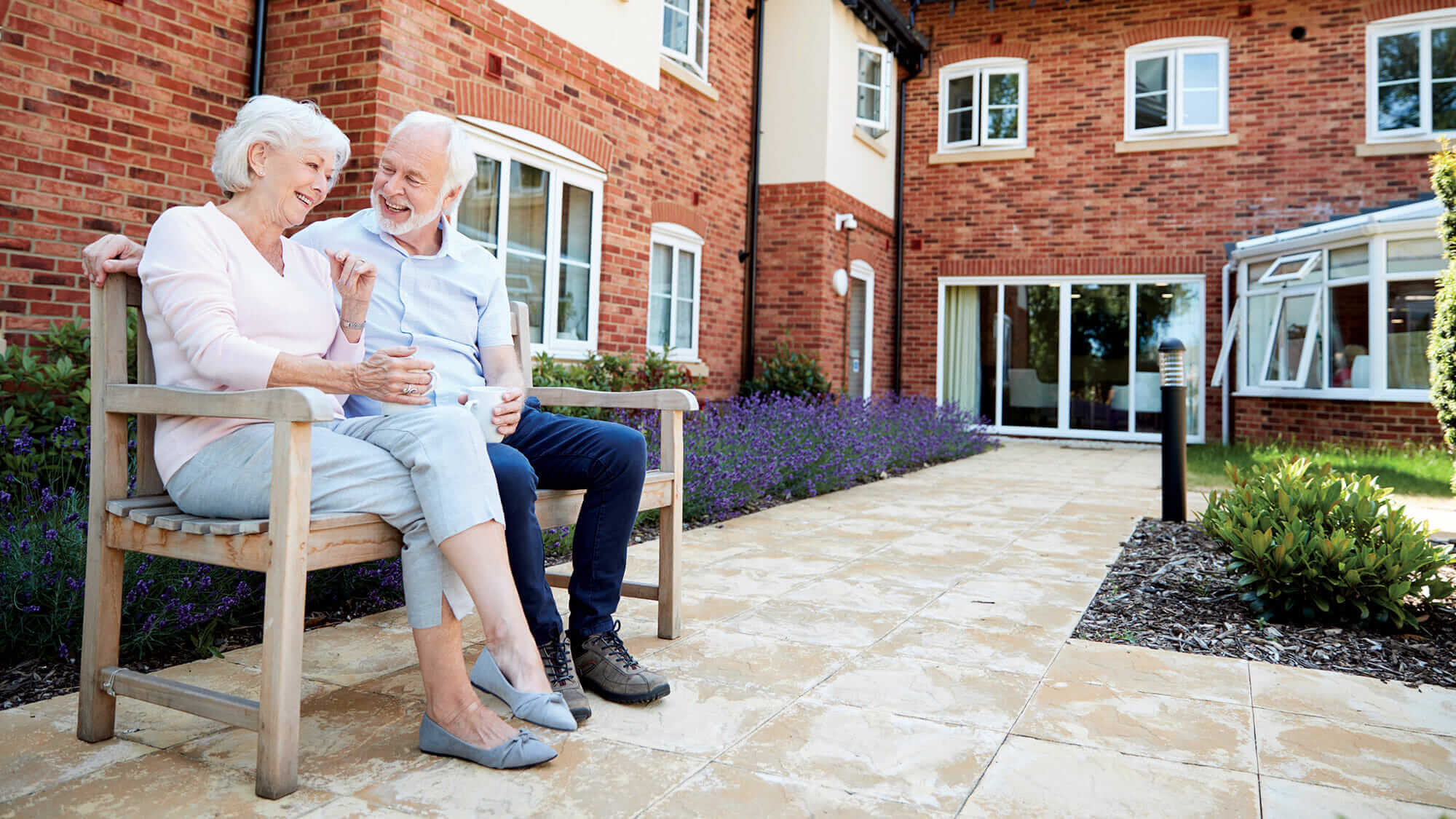 Senior living communities provide several lifestyle benefits such as maintenance- housing with planned activities, accessible facilities, health care, professional supervision, and more. They offer social connection, a productive and cheerful way of life, and exceptional assistance. Furthermore, they are meticulously developed with seniors' safety in mind, allowing them to preserve independence while providing support with daily living activities.
The market for retirement homes is growing, and more seniors are looking for living facilities that can provide them with the best care. This market is not only booming but it is also loaded with opportunities. Technology advancements are helping seniors to live more independently and comfortably, opening the way to new interior designs and spatial layouts.
This is true across the senior housing industry, from nursing homes to assisted living facilities (which provide personal and medical care in a clinical setting) (and primarily offer personal care in a home-like social environment).
So, what are the most critical factors for architects, builders, and interior designers to consider when creating these essential senior living facilities?
Location
It is essential to consider how you create your senior living facility and where you build it.
In recent years, there has been an increase in demand for senior residences in urbanized center places. Why? Because this environment allows seniors to socialize and interact with others. They no longer feel "stuck" at the institution or as if they must rely on friends and family members to provide them with what they require.
Instead, they can go to a play or a movie in town, dash to the grocery store, and get lunch at a local place without getting confused or traveling too far.
Look for a walking location and add sufficient lighting along the walkways to help individuals find their way back home.
Make living spaces flexible for seniors.
Another critical feature of senior living facilities is the requirement for adaptable rooms and areas. Flexible spaces are non-negotiable, especially if you want to save money on construction expenditures or have a smaller room to work with.
For example, the bathrooms. Allowing enough room for two staff members to care for a person when necessary will provide you more leeway in deciding who can be admitted and cared for securely. Keep staff assistance and mechanical lift handling in mind when planning restrooms, especially around showers, tubs, and toilets.
European showers (curbless, tiled, with step-in) provide more space for staff to enter, move around, and help residents. For people who are shaky on their feet, give a shower bench with rubber padding on the bottom. Although built-in shower chairs are available, a portable seat provides greater flexibility and may be stowed when not in use. Installing a handheld showerhead on a sliding bar with a six-foot hose that can be used while standing or sitting is great for seniors.
Consider flexible walls, multi-purpose spaces, and rooms that people can modify for community activities as design choices. Residents and their families can even hire out these rooms to celebrate a birthday, hold an event or party, and do other activities. This option also creates an opportunity to make additional money.
Consider hospitality-based design
As the need for senior luxury facilities grows, so does the demand for senior living places that function more like elite resorts than the poorly lighted, poorly planned nursing homes of the past.
If you're catering to a higher-end audience, your architectural design must match and surpass their expectations. Fitness rooms, an on-site hairdresser, a movie theater, swimming pools, spas, wine cellars, and even restaurants make inhabitants feel like they are in a boutique hotel.
However, this design concept means you will have to invest more. But residents are willing to pay for luxury and comfort in retirement homes. So you will have a long waiting list of future residents.
Clarify between private and public spaces in your design
One of the main worries residents' families have while placing their loved ones in a senior living facility is if their aging loved one they care about will be treated with decency and privacy.
Of course, seniors, like everyone else, value their privacy and wish to retain as much freedom as possible. Suppose they believe your institution lacks a private area where they may receive assistance with personal duties, ask about sensitive concerns about their health, and even go for periodic check-ups. In that case, they may delay receiving the treatment they require.
Previously, well-intended but ultimately faulty architectural requirements resulted in many elders getting treatment in plain view of other residents. This is now considered inappropriate and may result in complaints and litigation against your facility.
Instead, choose a design that entirely isolates care facilities from living spaces. Separate buildings for nursing rooms and residences, or ensure they are sufficiently separated. You should also expand the size of your care rooms and consider adding a waiting area for people who have routine visits with your on-staff nurses and physicians.
Finally, urge nurses to offer patients prescriptions and primary care or assistance whenever possible in the privacy of the resident's room or apartment.
Safety considerations
Unfortunately, our entire country is vulnerable to tragedy. Work with local emergency preparation directors to verify that all eventualities have been evaluated.
Depending on your location, ensure your design considers fallout regions for tornado or hurricane safety, window protection or wall strengthening, power or generator backup from the best generator companies in Naples, and other factors.
Also, remember to install handrails or grab bars around the senior facility. Handrails are essential for fall prevention. Install safe railings on both sides of stairwells and public hallways, even if they are not necessary for your level of care. Include rest spots in the corridors with seats or chairs for tired residents.
Install grab bars in the shower, tub, and toilet areas to prevent people from reaching for potentially unstable fixtures like towel bars and sliding glass doors. In fact, install grab bars as towel bars for an added degree of security. Fold-down grab bars on both sides of the toilet provide extra placement options for employees.
The Energy-Efficiency Advantages of Vinyl Window Replacement

Windows are more than just portals to the outside world; they play a significant role in determining the comfort and energy efficiency of your home. If you're looking to improve your home's energy efficiency, consider the advantages of vinyl window replacement. In this article, we'll... The post The Energy-Efficiency Advantages of Vinyl Window Replacement appeared […]