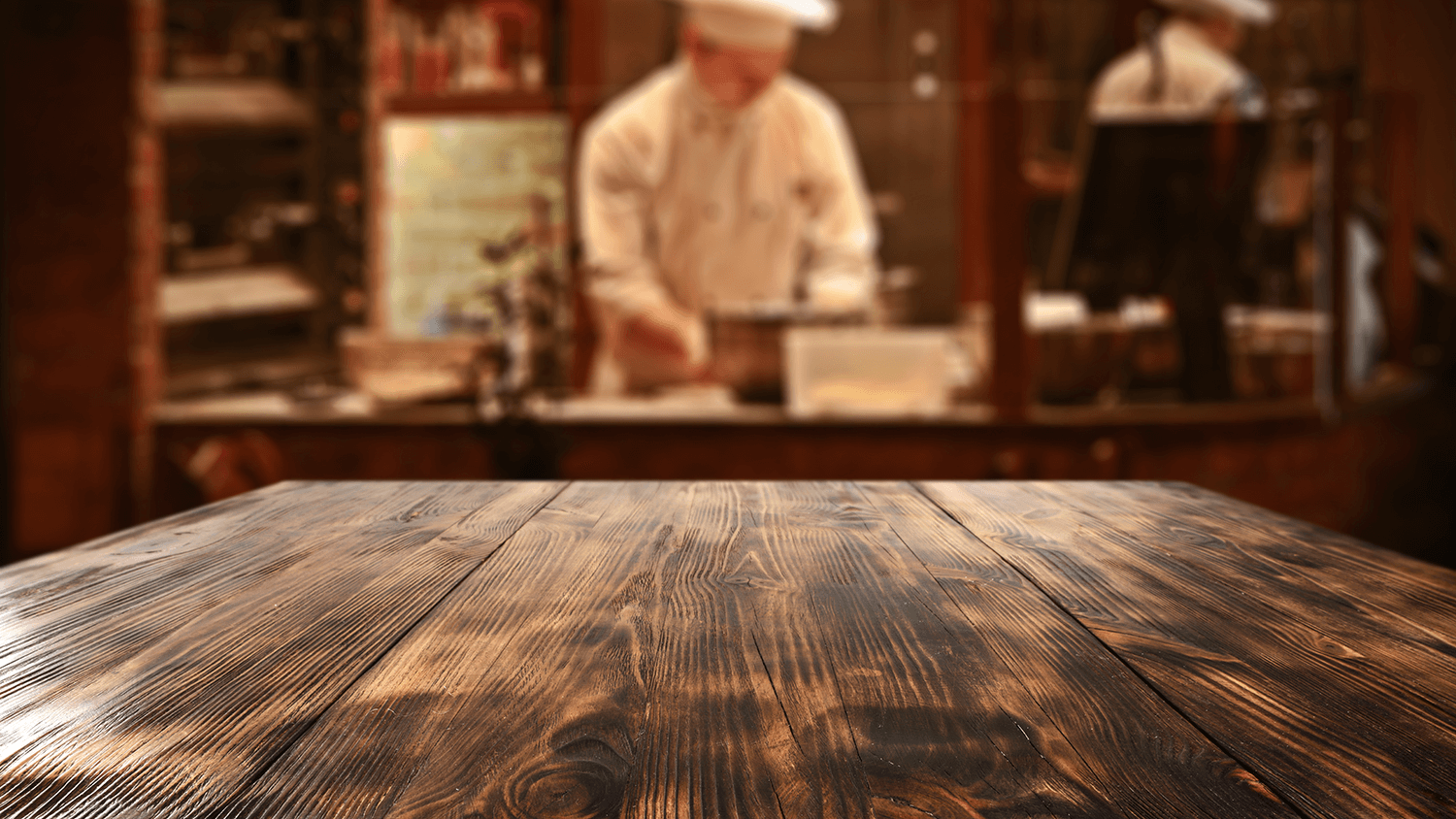 Restaurant table tops are popular in many restaurants due to their natural beauty, robustness, and versatility. They add warmth, elegance, and a touch of rustic character to the dining room, making it more desirable to visitors. Restaurant table tops are described as follows:
MATERIAL
Wood table tops are typically made from hardwoods such as oak, maple, walnut, cherry, or mahogany. These woods were chosen for their strength, hardness, and aesthetic appeal.
Wood table tops come in various shapes and finishes to complement restaurant decor. They can be adjusted to fit the overall theme or design concept, whether classic, modern, rustic, or industrial. Treatments such as natural, stained, painted, distressed, and others are widespread.
ROBUSTNESS
Premium wood table tops are designed to withstand the rigours of restaurant use. They are designed and protected to withstand spills, scratches, and stains, making them suitable for high-traffic eating areas. They can live longer if they receive routine care, such as cleaning and resealing.
VERSATILITY
To accommodate different seating arrangements, Restaurants may make the most of their limited space by selecting from a range of top possibilities, including round, square, elliptical, and custom configurations.
MAINTENANCE
Wood table tops must be appropriately cared for to maintain beauty and longevity. It is recommended to clean with soft soap and water regularly, to avoid using solid chemicals, and to mop up spills promptly. Refinishing or occasional resealing may be required to keep the wood safe.
COST
Wood tabletop prices might vary depending on the type of wood, the level of craftsmanship, the size, and the finish. Hardwood alternatives are frequently more expensive than softwood or synthetic wood alternatives. The price may also vary depending on customization and other features.
SUSTAINABILITY
As the emphasis on environmental sustainability grows, several eateries opt for recovered wood table tops. These are made from recycled or salvaged wood, giving old wood a second life while reducing the demand for new resources.
CONSIDERATION
Although wood table tops have many advantages, there are a few things to consider. Coasters, placemats, and trivets should be used since excessive wetness or heat might damage the wood. In addition, regular inspections should be undertaken to detect any wear or damage that needs to be rectified.
Because of its timeless appeal along with its capacity to create a welcoming atmosphere, wood table tops continue to be popular in restaurant design. They provide durability and personalization options while bringing a natural and organic feel to dining settings. Restaurant operators can reap the aesthetic and practical benefits of wood table tops for many years by selecting high-quality wood and implementing suitable maintenance practices.
WANT TO FIND RESTAURANTS WITH WOOD TABLETOPS
Since wood is a popular material for table tops, you can find restaurants with wood table tops at some establishments. Please remember that, as an AI language model, I do not have real-time access to information or the ability to browse the internet. As a result, I require assistance compiling a comprehensive list of restaurants with wooden table tops.
You could try the following methods to find restaurants with wooden table tops:
Local directories and restaurant review websites:
Search well-known local directories or neighbourhood restaurant review websites. These web resources typically provide information about restaurant decor and services, including information about different table configurations.
Social media sites: 
Use Instagram or Yelp to get photographs of restaurants in your area. The restaurant's decor, particularly the table designs, may be observed in the numerous pictures individuals share of their dining experiences.
Contact restaurants directly:
If you have a specific restaurant in mind or want more information about the kind of tables they offer, you can contact them directly by phone or email. Your questions will be answered truthfully by the staff.
Before making formal commitments, confirming with the restaurant is a good idea because the setting may change over time.
Benefits of a Moving Company

Moving can be an exciting yet daunting task, and if you've ever relocated to a new home or office, you know that it involves more than just packing your belongings into boxes. It's a process that requires careful planning, organization, and physical effort. This is... The post Benefits of a Moving Company appeared first on […]