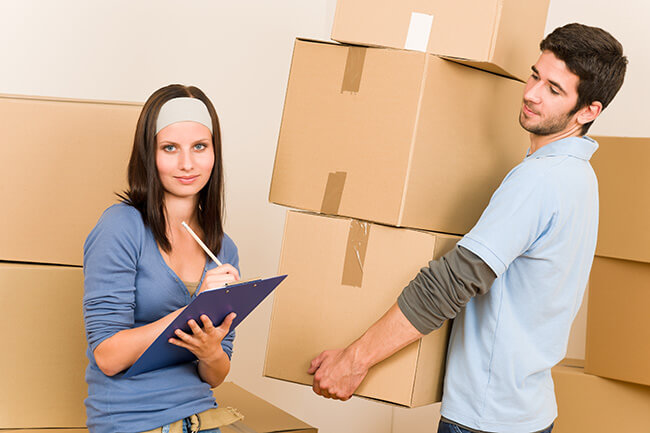 Moving is always stressful, especially when everything that's on your mind is packing. While this good trouble can provide you with some enjoyable moments, it is quite daunting most of the time. If you have to think about all the mundane details like where to put the washing machine and where to fit all your clothes — stop for a second. Take your time. Make a list of the essential items you will undoubtedly need in your new home, and then start from there.
Below, you will find some of our suggestions. A coffee machine, a can and bottle opener, table and floor lamps, coasters, hangers, a mirror, curtain, bath mat — all of those will make you feel better in your new home and cozy it up a little. Read on to learn more about why you need to buy all those items before moving in, and make sure that the transition period ends as quickly as possible.
A Coffee Machine: A Real Lifesaver
Nothing says 'home' like coffee. And if you're a coffee aficionado, nothing can make you feel more at home than your own coffee machine. Coffee machines are such great helpers in the kitchen — they come in all sizes and shapes, and there is a coffee machine for each and every taste.
When it comes to choosing the perfect machine for you from all the best coffee makers, you first need to decide what kind of coffee you want to drink. Do you prefer a fresh cup of filter or a cappuccino? What about espresso? An espresso machine is a good choice for those who enjoy a strong flavor — it will give you a near-perfect cup of coffee.
If you prefer filter coffee, the choice is wider. You can choose from an automatic drip machine or a manual one. Either way, you will get a cup of hot, fresh coffee whenever you want one.
No matter what type of coffee you want to drink, a coffee machine will save you a lot of time and energy! You don't have to go out to a local shop every time you want a cup of freshly brewed coffee. Instead, you can quickly fix yourself a cup of your favorite beverage without leaving the comfort of your own home.
A Can and Bottle Opener: The Most Useful Thing in the Kitchen
Have you ever opened a can or bottle without an opener? It is not easy at all — especially if you do not have any experience with it. Who wants to cut their fingers on purpose? Nobody does. That's why it is only common sense to buy yourself a bottle opener. This device will help you open your favorite drinks in no time!
Table and Floor Lamps: The Best Addition to Your Décor
When you want to make your home cozy, nothing adds more charm than lamps. There are so many different kinds of lamps available nowadays that it is hard to pick just one. However, the most standard ones are table lamps — they provide a sufficient amount of light in the evenings and look the part.
Nevertheless, if you are searching for something more interesting, you should definitely go for floor lamps. Floor lamps are always in style, and they are the best way to add some color to your home décor. So, when you are buying a new place, don't forget to fit in at least one floor lamp — it will be the best investment you have ever made!
Coasters: Must-Have Items for Your Coffee Table
Coffee tables are the essential pieces of furniture in your living room. You can place all sorts of stuff on them, including books, magazines, and newspapers. So, if you want them to look nice and tidy at all times, get yourself some coasters!
Coasters are also handy when it comes to keeping your nice furniture safe. That's because they protect the surface from water damage and stains, which is why they are the best companion for your coffee table! So, don't forget to get yourself some coasters before moving in!
Hangers: The Best Companions for Your Clothes
Sometimes, missing a hook on the back of the door for your clothes can be more frustrating than you might think. As such, when you move into your new house, make sure that you have enough hangers for all of your clothes.
Hangers come in a variety of styles and materials — wood, plastic, or even metal. It's up to you to find the ones that feel right to you. But before you go out and buy any hanger, make sure to measure your closet first! This way, you will know what type of hanger will fit there.
Mirrors: To Make Your New Home Look Bigger
Mirrors are great tools for creating illusionary space. This simple wall accessory can make any room look much bigger than it actually is — and that is what makes mirrors so important when it comes to fitting in your new place. You can place them on the walls or hang them over your bed — whatever works for you!
Mirrors will give your home a much-needed spaciousness and lightness that will make it feel much more comfortable. So, don't forget to get yourself a mirror before moving in!
Bath Mat: For a Clean, Dry Bathroom Floor
When you take a shower, you will most likely end up spilling a few water drops on the floor. It is not a big deal if you have a bath mat. Bath mats are usually cheap, but they do a lot for your bathroom.
Most bath mats are made from soft material that is easy on your feet. They help you to dry your feet quickly after stepping out of the shower. Besides, they are large enough to cover most of the floor in the bathroom, so they serve a practical purpose as they prevent small objects from slipping on the wet floor.
Choose a bath mat with a non-slip bottom so it doesn't move around when you step on it. Make sure that the bath mat has a good grip when you stand on it. Also, make sure that the bath mat is easy to clean. If you have young children, they will probably spill something before too long. The best solution is to buy a bath mat that you can throw in the washing machine when the time comes.
Curtains: To Make Your Living Room Feel Cozier
If there is one thing that can make any room look instantly better — it's curtains. They come in different styles and colors, so there is no doubt that there is at least one style that will suit your tastes perfectly!
For instance, if you like modern designs, you can go for plain white curtains. Alternatively, if you want something brighter and bolder, get yourself some colorful ones! Curtains can really transform any living room into a cozy and warm environment; they can also help keep the house warm during cold winter nights. So, if your living room needs some revamp — purchase a few curtains.
Final Words
Your new home is waiting for you. It is so calm and quiet, and you can feel it calling your name. You're finally moving in, and it is the best feeling ever! However, before you take that giant leap, you should think about what you're going to take with you and what you're going to leave behind.
While many things fit into this category, we suggest you look at the list above and decide if those items should make it to your new place. Coasters, hangers, mirrors, and curtains are only a few things that you should consider. If you evaluate your situation correctly, you should have no problems making your new house as comfortable as possible.
The Energy-Efficiency Advantages of Vinyl Window Replacement

Windows are more than just portals to the outside world; they play a significant role in determining the comfort and energy efficiency of your home. If you're looking to improve your home's energy efficiency, consider the advantages of vinyl window replacement. In this article, we'll... The post The Energy-Efficiency Advantages of Vinyl Window Replacement appeared […]