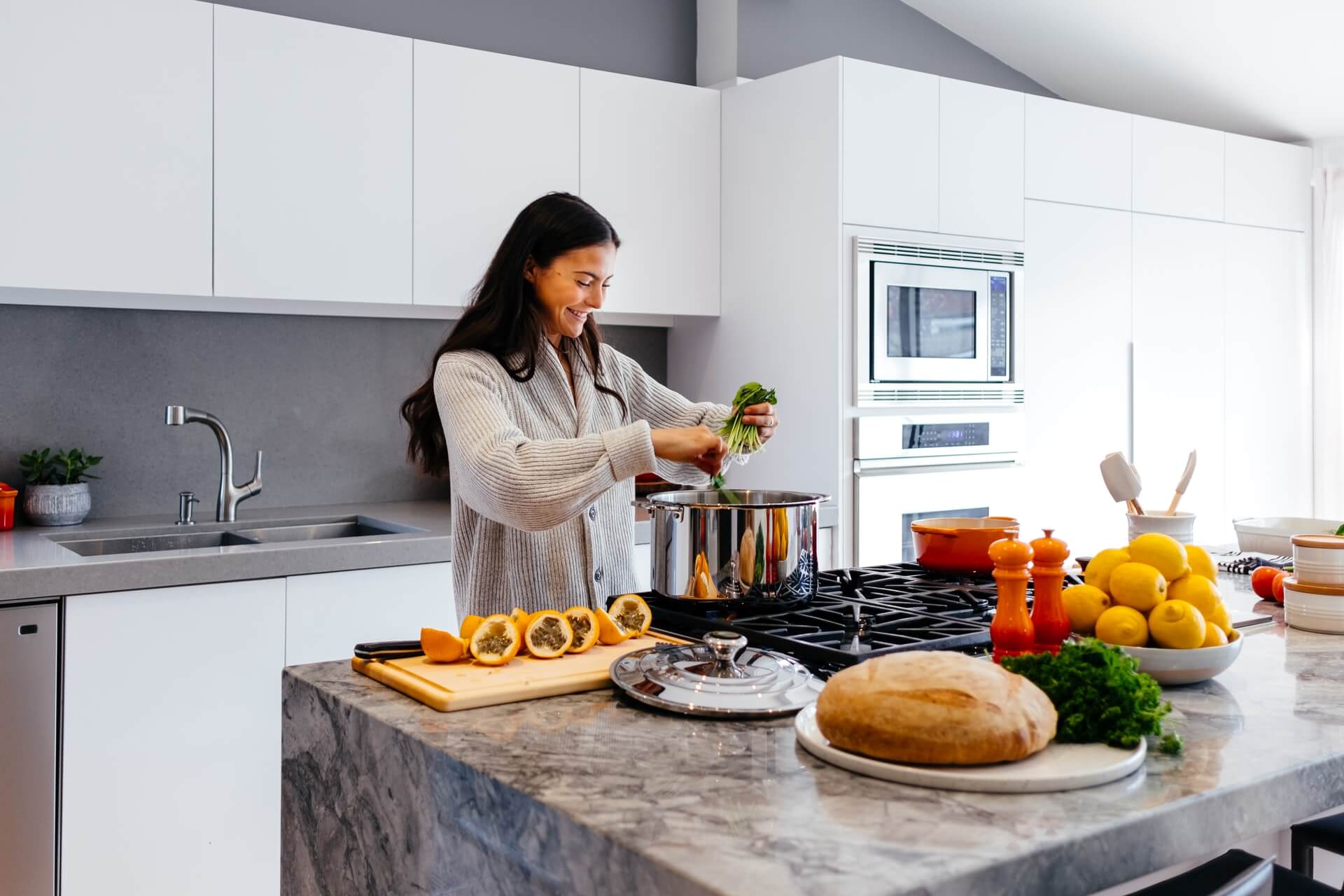 Holidays should be a magical time filled with joy and warmth. It is a great time to make memories with family and friends. It can also be a stressful time if you are not organized and prepared. To have the best holiday experience, free from worry and stress, you need to get your home ready for the holidays early. Here we'll discuss ways to prep your home for the holiday season.
Declutter
Decluttering your home will save you precious time and give you peace of mind during the holiday season. Before you embark on deep cleaning your home, take the time to declutter problem areas and get rid of things that take up a lot of space.
In the kitchen, declutter the pantry, refrigerator, and countertops by tossing any expired food and removing any unwanted items
Donate old shoes and coats and leave plenty of hangers for your guests to use
In the living room, get rid of any item that is broken, go through your clutter and decide if you want to donate an item or store it in another place in your home, and get rid of old magazines
Don't forget home maintenance tasks
Apart from avoiding big repairs in the future, properly maintaining your home makes it safe and healthy, and you will have a smooth holiday season. Here are crucial home maintenance tasks you not forget:
Cleaning your gutters
Electrical repairs
Gas repairs
Roof repairs
Fixing broken windows and doors
Clean the condenser coils of your refrigerator
Sweep the chimney
Remove shower head buildup
Plumbing fixes
Pest infestations
While most of the tasks are easy DIY projects, some tasks such as electrical, gas, roof and window repairs should be left to experts like Van Isle Glass.
Deep clean your home
A messy home can put a damper on your party. Now is the time to focus on cleaning, especially areas that have been neglected throughout the year, including the outdoor spaces, windows, and light fixtures. Cleaning can be overwhelming, and for the best results, you should consider enlisting cleaning services from professionals. Using a residential cleaning service will also save you time and ensure no stone is left unturned (or any surface left untidy).
Create a welcoming festive entrance
Give your guests a hint of what they will find inside by decorating your entrances with fresh boughs, bright decorations, and lots of twinkly lights. Create an elegant arrangement on a hall table consisting of fresh florals and faux, string lights or candles, and shimmery ornaments to set a festive holiday spirit.
Stock up on essentials
If you are hosting guests over the holidays, make sure to stock up on essentials. Crucial items you should always have on hand include shampoo, hand soap, conditioner, toilet paper, paper towel, toothpaste, and lotion. Your guests may bring their toiletries, but it is good to be prepared in case they forget something. You will also want to make sure the guest rooms and bathrooms are in great shape.
Meal plan
With guests in your home, you won't have a lot of time to drive back and forth between the store or prepare meals in the kitchen. This is why it is important to have a meal plan for the holidays. Create a grocery list and make sure you have everything. It's also important to start preparing dinners early.
Endnote
The holidays are a marvelous time of the year, but they can be hectic with so many crucial to-do's and activities. For a smooth and enjoyable holiday season, make sure to prepare your home in advance. These tips will help to prep your home for the holidays.
Homeowners Guide to Black Mold Removal in Toronto

Learning that you may need black mold removal can be outright scary for many homeowners. Black mold is also known as toxic mold, which has been portrayed in the media as a threat to people, animals, and children. The truth about black mold is a... The post Homeowners Guide to Black Mold Removal in Toronto […]