Nothing compares to the magic of leaves turning in the fall and the crispness of the air when it's about to snow. However, if you're living in Toronto, Canada, which delivers seasonal weather, you have to rely heavily on your HVAC system.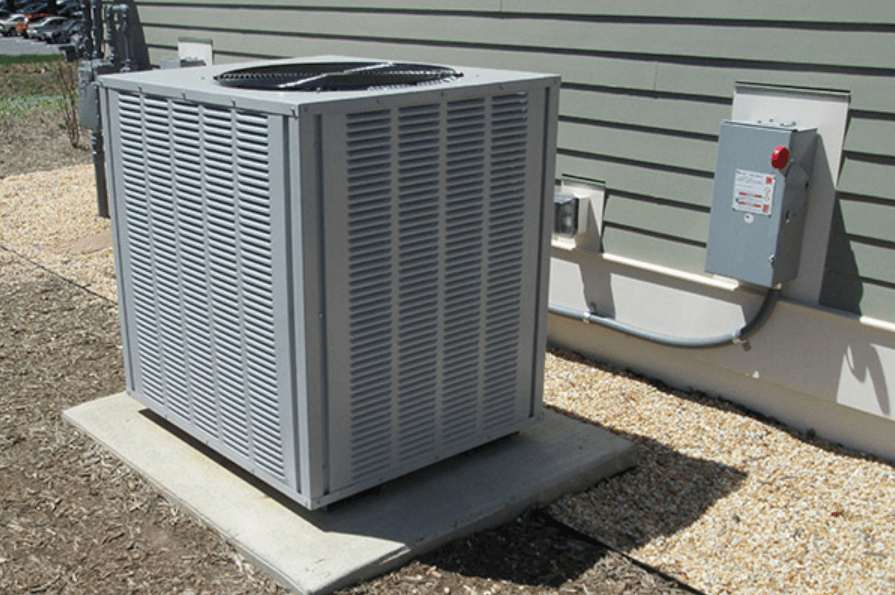 Nearly 50% of your utility expenses consist of your HVAC system bills, making the central heating and cooling system the most considerable energy expense. However, you can do a lot to improve your residential HVAC system's efficiency while decreasing your energy expenses.
An HVAC system is the most energy-intensive system in your home that requires proper maintenance if you want to improve its energy efficiency. The high energy bill is a clear sign that your HVAC system has lost its energy efficiency, and you might need to contact a professional like Furnace repair Toronto. Click here to get a deeper understanding of the residential HVAC system.
Below are a couple of easy tips to boost your residential HVAC system's efficiency so that your indoor temperature remains perfect:
Schedule Regular Maintenance for Your HVAC System
The best way to ensure your HVAC system's efficiency is to set a regular appointment for maintenance. Yearly maintenance from a reliable furnace repair company can help you save money in the long run as you won't be needed to spend on the costly repairs later. An HVAC technician can easily detect damages, leaks, and energy consumption issues before they worsen.
Change the Air Filters
Most filters will do the best if they are cleaned at least every two months according to Energy star or as recommended by the manufacturer. This can help you prevent fouling of machinery and vents, which are quite challenging to clean and repair.
Moreover, clogged filters can cause your system to run longer for heating or cooling your space and therefore use more power. Please don't be lazy when it comes to changing the air filters of your residential HVAC system.
Insulate to Save That Valuable Conditioned Air
You cannot achieve efficient energy if your home is poorly insulated. Trap in all the air your HVAC system produces and get better efficiency. Inspect ducts, pipes, and outlets and add proper insulation as they leak your conditioned air.
Install a Programmable Thermostat
A programmable thermostat can increase your HVAC's efficiency. It can lessen the demand for heating and cooling and easing the load on your HVAC system. Moreover, you can save up to 15% a year on your energy bill by turning back your thermostat at 10° to 15° for 8 hours a day.
Preserve Airflow of Your Unit
Preserving your airflow is also vital to improve the energy efficiency of your residential HVAC system. If you're thinking of replacing your old unit with an energy-efficient HVAC system, purchase it from a reputable wholesaler.
Schedule a Ductwork Inspection
Having ductwork inspected by a heating and cooling professional can help you improve your residential HVAC system's functionality. Over time, dust and other pollutants make their way into your ductwork and impede HVAC's ability to control the temperature.
Leaks can also impact the HVAC's efficiency. Due to leaks, the air is escaping from your home and result in wasted energy and an overtaxed HVAC system. By sealing these leaks, you can improve the efficiency of the system.
Get a Home Energy Audit
A home energy audit is another excellent way to check how much energy your HVAC system is using. A reputable HVAC advisor will evaluate here how well HVAC equipment heats and cools your home. They may recommend any changes needed in your attic ventilation. Check here for more details.
Upgrade or Retrofit Your System
When you use an old system, it cannot operate as efficiently as it should. Technology continually changing and making improvements in the efficiency of the HVAC system.
If you're using a more than a ten-year-old system, you're probably spending more in energy than you could be. Thus, it's the ideal time to upgrade to a newer, more efficient model.
However, if you're tight on budget and can't afford the new system at the moment, then you can ask a technician to retrofit your system, which means just replacing portions of your system with newer parts. Retrofitting is not the same as buying a new system, but it can help you increase your system's efficiency, home comfort, and air quality.
These are just a few of many things that you can do to improve your home's HVAC system's efficiency. Regularly changing air filters, staying on top of the regular maintenance routine, investing in a programmable thermostat can all improve your home's comfort while helping you reduce the energy cost. Get in touch with a professional to inspect and test your home's HVAC system today.
Write for us
HeckHome does not necessarily share views expressed by opinion writers and advertisers. HeckHome regularly invites Bloggers across the World to blog write for us in order to present their creative ideas.
Are Marble Kitchen Countertops a Good Idea?

When it comes to kitchen countertops, nothing exudes elegance quite like marble. Its natural beauty and timeless appeal have made it a popular choice among homeowners. But is it a good idea to have marble countertops in your kitchen? Let's explore the advantages and disadvantages.... The post Are Marble Kitchen Countertops a Good Idea? appeared […]