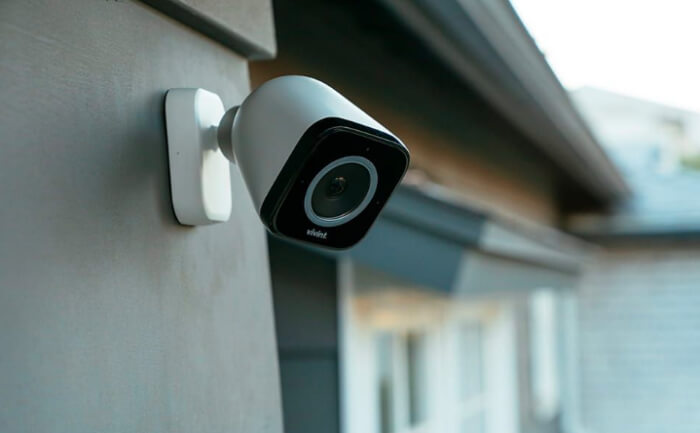 Nowadays, security cameras have become mandatory for offices, stores, and houses to ensure safety. Some people use cameras in every corner of their stores, offices, and homes for extra security. A security camera setup is a must to follow each and every doubtful movement.
After installing the security cameras, don't forget to check up on them regularly. For ensuring that the system is working properly they require regular maintenance. In this article you will find, How Often Are Security Cameras Checked?
Security Camera Maintenance Checklist
Installing a security camera is a great way to keep your family member or property secure and safe. These cameras don't cost too much; you can get the Best Security Camera System Under 300. To keep up the safety, you have to take some care of the security camera. Without proper maintenance, the full security system may break down.
When it comes to maintenance, you can carry out some simple checks without any professional help. The essential checklists for maintenance security cameras are camera lenses, wiring, monitors, and recording equipment. These basic regular check-ups will help you to find out the defects of the camera.
When you come across any defects or faults, just consult with the professionals. They will handle these things more carefully and efficiently.
How Often Are Security Cameras Checked?
It has some simple procedures for taking care of the security camera. But, the most common question you might have wondered is How Often Are Security Cameras Checked? Here, I will put some points that will help you to know what and how you should check the camera.
Home Maintenance
You can carry out some home check-ups to ensure the camera system is running properly by yourself. These checkups will allow you to find out the faults and get those faulty systems repaired.
Power Sources: Power source is the first thing that requires regular checkups. Especially, battery-powered camera units need more frequent checkups. You should monitor the batteries every six months or less. Old camera units need an inspection every 3 to 4 months. Also, whenever you notice that the batteries are not working as before, just replace them.
Camera Units: After some years, the camera may need to be fixed due to loosening up. So, you should check the camera mounting system each year. You can clean the dirt or debris from the camera lenses, grooves, and lumps for a clear recording view. Generally, you can do this once a month. But if you see any lack of sharpness and blurriness in the footage, clean the lenses as soon as possible.
Sensors, DVR or NVR: Some cameras have sensors to recognize unauthorized entry. Every sensor needs a proper checkup and maintenance every few months. Always check for any breaks or impurities on the sensors. Remember to check the alarm unit when you go in front of the sensor. With the multiple-camera setup, check if the DVR, NVR, fiber, or ethernet connection is running or not.
Backups & Upgrades: For business and legal purposes, some people wanted to preserve all records. So, with every scheduled backup, you should do a system checkup. This system check will offer validation of the backup accuracy.
When repairing the security system, make sure to consult a specialist to check if there is no need for an update. Because some security setup requires upgrades to expand the system.
Professional Maintenance
Professional maintenance can extend the lifespan of the security camera system. You can hire professionals to check the system to uphold security. Their service includes-
Battery checking
Loose wire checking
The functioning of the panic buttons
Replacing the worn and damaged parts
Signals of monitoring centers.
Professionals do these jobs more comprehensively and in an adequate way. They are well qualified and experienced to find out any issues and solve them effectively.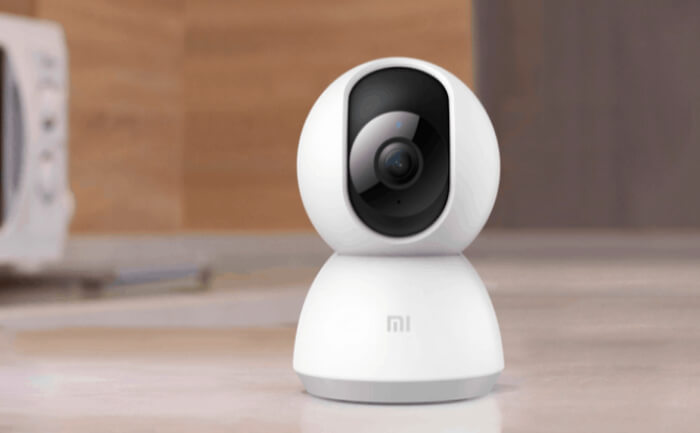 Benefits of Having a Security Camera
With the immense accessibility and affordability of technology, not having a security camera looks like an odd decision. Installing it at home, store, or office is a smart move, and it can provide many benefits. Many burglars and intruders inspect the place before they steal or rob. So, it can scare and keep them away from your property. Some robbers are very bold that even after seeing the camera they enter into your property.
It becomes much easier to trace them out if there is a security camera. An installed security camera can help law enforcement in any burglary case by capturing everything in high definition. By using these images and videos, police can quickly identify the culprit.
The best part is the security camera allows you to check your kids when you are outside. Working parents can keep their eye on the children by using a remote monitoring camera system. Not only kids but you can also watch the elders, pets from any other place. It is the best way to check on the landscapers and housekeepers. This camera will make sure that they are performing their job accurately or not.
Anything can happen when you are out of the house or country. A security camera will help you to find out the occurrence that happened in your absence. You can easily detect any suspicious activity around the office, store, and house.
Due to vandalism or robbery, you can claim insurance. In this situation, a security camera plays a vital role. With all the footage and document of the incident, you can easily claim insurance.
This simple camera can prevent many future crimes and is very beneficial for security and safety.
Conclusion
A security camera is one thing that becomes the first priority to ensuring safety. It can assure an extra layer of safety for offices, stores as well as home. For getting the best output from this security camera you have to make some extra efforts. You should frequently do some checkups on your camera. Keeping an eye on something is a difficult task and that's why 1Movies can be difficult to reach but it is not impossible. Similarly, house cameras also can not cover all of the space therefore maintenance is necessary.
I hope now you know How Often Are Security Cameras Checked? So, whenever you find anything wrong, just check it out by yourself. For further repairing, professionals will do the rest.
Write for us
HeckHome does not necessarily share views expressed by opinion writers and advertisers. HeckHome regularly invites Bloggers across the World to seo "write for us" in order to present their creative ideas.
Are Marble Kitchen Countertops a Good Idea?

When it comes to kitchen countertops, nothing exudes elegance quite like marble. Its natural beauty and timeless appeal have made it a popular choice among homeowners. But is it a good idea to have marble countertops in your kitchen? Let's explore the advantages and disadvantages.... The post Are Marble Kitchen Countertops a Good Idea? appeared […]