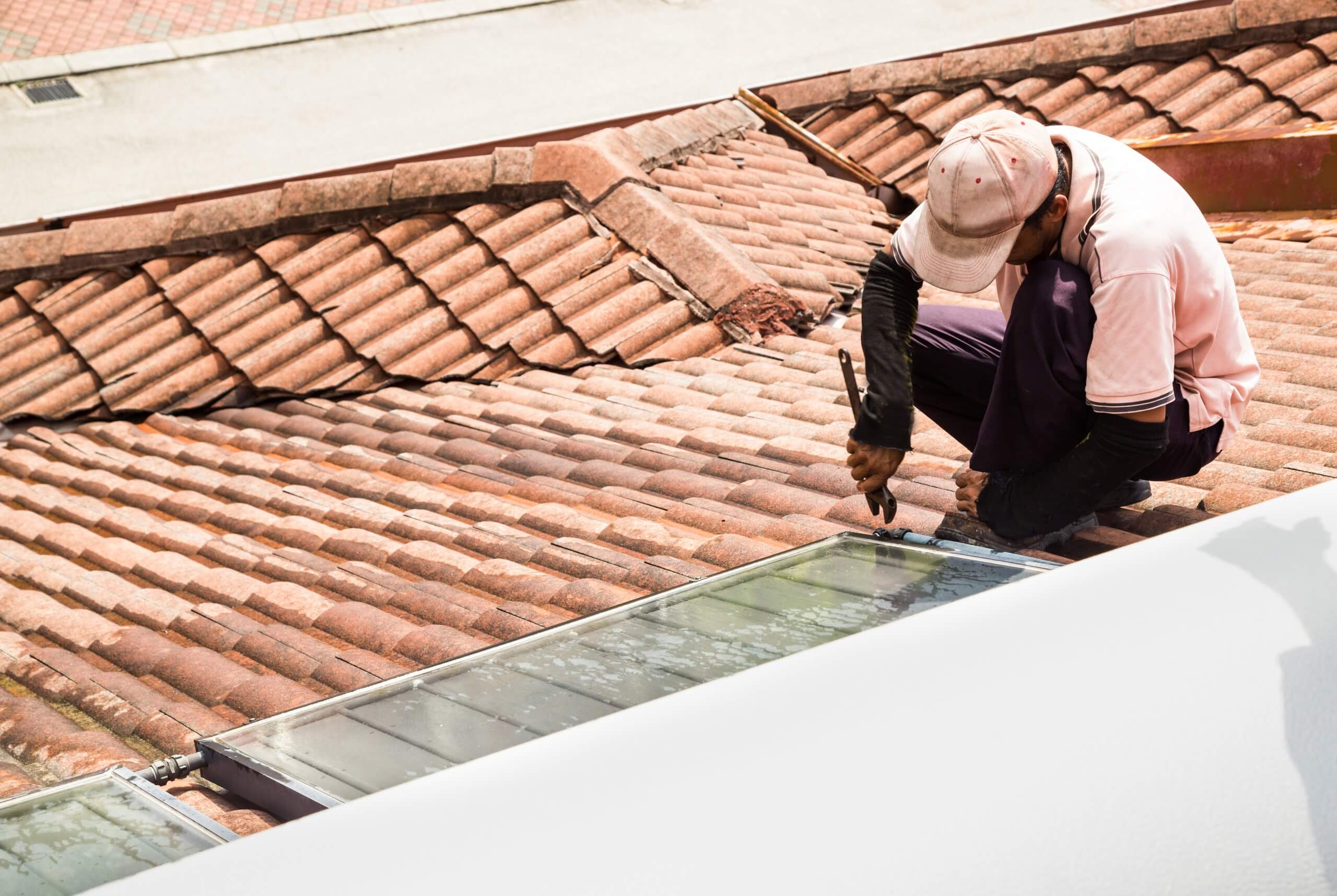 We have all heard the adage, "A roof over your head," and while that is a saying to express contentment with shelter, roofs actually require constant attention and care. Like any other part of our homes, if we do not take precautionary steps early on and regularly maintain our roofs, it could cause immense time and money damage. That is why it is so important to know about roof maintenance — whether you are an experienced home builder or just looking for tips to ensure your roof lasts a lifetime. In this blog post, we will answer 5 FAQs regarding roof upkeep so you can ensure your living areas stay safe and protected.
Why is roof maintenance important?
Roof maintenance is integral to home ownership, as it helps prevent costly damage and repairs down the road. Roofs are constantly exposed to the elements, and regular inspections by a professional Roofing mechanic can help identify any leaks or weak spots that need further attention. A neglected roof can lead to structural problems such as mold growth and rot, which can cause extensive damage and reduce the home's value. Having the necessary repairs done quickly can save you time and money in the long run. Regular inspection and maintenance by a certified roofing mechanic is always a smart investment for your property.
How often does a roof need maintenance?
Proper roof maintenance is vital to homeownership, yet it is often overlooked. Fortunately, roofs do not need maintenance as often as you might think. Generally speaking, a roof should be monitored for signs of damage or deterioration twice a year – ideally in the spring and fall. Specifically, you should look for any structural damage, any broken or missing shingles, or any signs of water-damaged around flashing and chimneys. If there are no visible problems, a professional inspection from time to time can ensure that your roof remains in good condition while keeping repair costs to a minimum.
What maintenance does a flat roof need?
Flat roof maintenance is a crucial aspect of keeping a building safe, secure, and looking its best. To ensure that a flat roof lasts for years to come, it is essential to regularly inspect the roof for any signs of wear and tear. Look for any visible cracks, blisters, or other damages, such as broken shingles.
Cleaning debris from the flat roof's surface is also necessary, as debris can trap water and cause potential damage. Along with inspecting and cleaning, applying sealants every few years will strengthen a flat roof's durability, preventing any moisture from seeping in. All these steps can help prolong the lifetime of your flat roof and give your building an aesthetic boost too.
What happens if water gets in the roof?
The roof is one of the most important things to consider in your home. Damage from water can lead to expensive repairs and a weakened structure over time.
If water makes it into your roof, then you should take action as soon as possible. It includes addressing existing leaks and identifying potential sources that may allow additional water onto the roof or cause an accumulation of moisture. Once identified, these issues can be addressed to prevent further damage.
How do I control water leaks in my roof?
Controlling water leaks in your roof involves inspecting the problem, determining its cause, and making the necessary repairs. Make sure to check around chimneys, vents, skylights, and other areas where water may seep in. To determine the underlying cause of the leak, you will need to examine the roofing material, gutters, and downspouts regularly.
Once you identify the root cause of loss, it is time to make reparations, including roof patching and other general maintenance tasks such as replacing broken tiles or shingle sections if needed. If this is not done regularly, your roof may become even more vulnerable and create drastic problems resulting in expensive repair costs.
A roof is an important part of your home, and its maintenance should not be taken lightly. Proper inspection, cleaning, and repair can help ensure that any damage or weak areas are addressed quickly, thus preventing further deterioration and costly repairs. Remember to regularly inspect your roof, clean debris, and apply sealants or patches when necessary. Proper maintenance allows you to enjoy a leak-free and safe roof for years.
Are Marble Kitchen Countertops a Good Idea?

When it comes to kitchen countertops, nothing exudes elegance quite like marble. Its natural beauty and timeless appeal have made it a popular choice among homeowners. But is it a good idea to have marble countertops in your kitchen? Let's explore the advantages and disadvantages.... The post Are Marble Kitchen Countertops a Good Idea? appeared […]