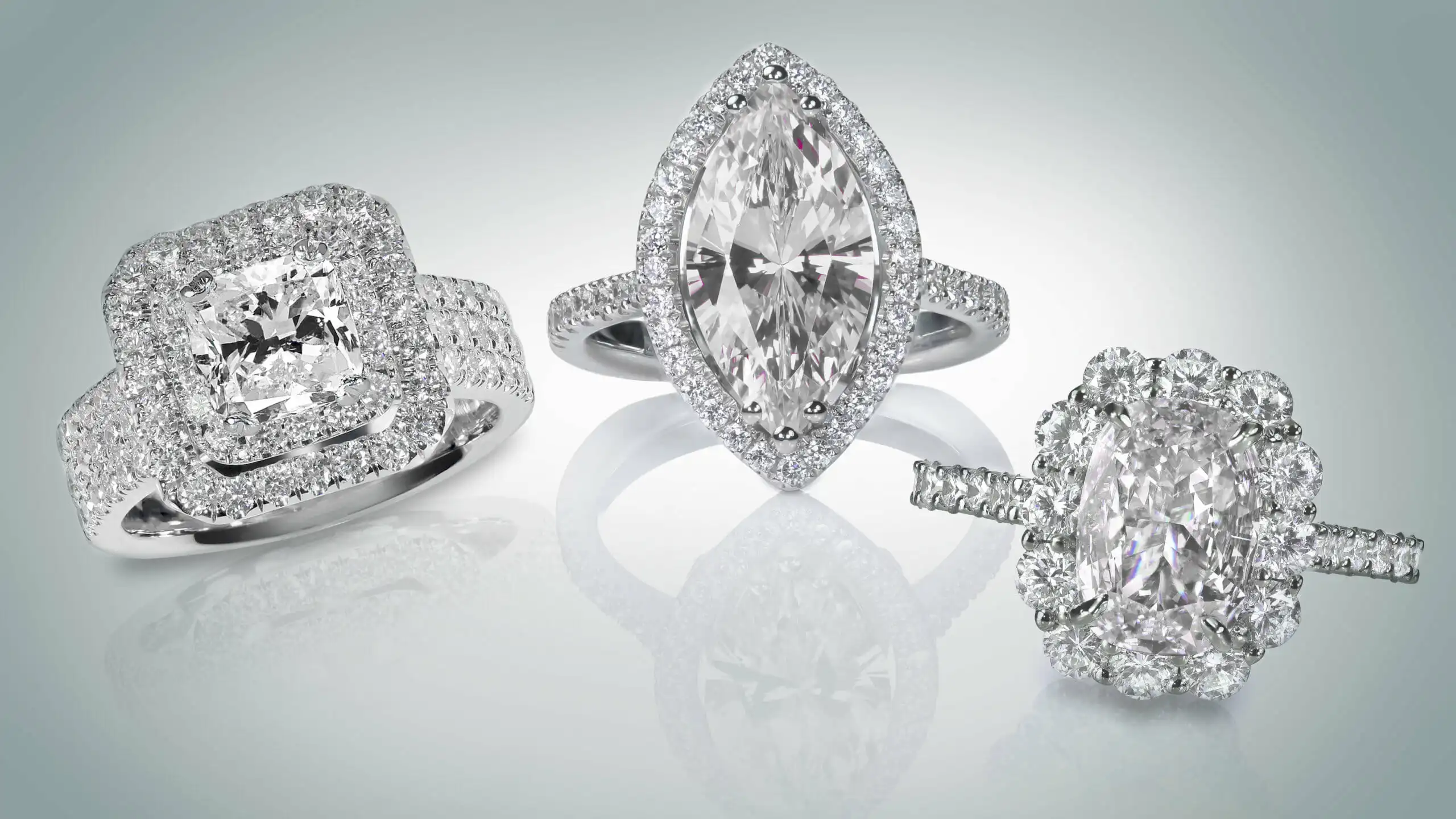 Finding the perfect wedding ring can be an overwhelming experience that requires careful planning. Making sure that every aspect of a couple's special day is perfect can be daunting. With proper knowledge and guidance,a couple can have their dream wedding. Following are some tips and pointers to help make the wedding ring selection process more manageable.
Choose Rings That Are Easy To Resize
When it comes to picking a wedding ring, one important factor that couples need to consider is whether the ring can be easily re-sized. A person's finger size may change over time, so selecting a style that can be easily adjusted can ensure an everlasting fit. Rings made of certain materials are easier to resize than others, such as gold and sterling silver, while rings with intricate details may need specialized service.
Modern metals like titanium or tungsten cannot be resized due to their hardness and density. The budget also plays a role in this decision since there is a charge should one or both of you need a wedding ring to be resized. If couples wants extra reassurance for the perfect fit for their special day,they should try on several different sizes before buying the wedding ring and determine what size is most comfortable.
Pick a Wedding Ring That Complements the Engagement Ring
There are multiple considerations when searching for the perfect wedding ring to complement  the engagement ring. For example, if a partner has an intricately designed simple solitaire setting on their engagement ring, a bolder, more complex wedding set might be a better match.
Additionally, it's essential for the duo to decide if they want the wedding band and engagement ring to fit together as one coherent piece of jewelry or have rings that are contrasting. It is also crucial to consider the metal for both rings as they must coordinate . With careful thought given throughout choosing a wedding ring, the bride's-to-be accessories will feel right.
A Wedding Ring Should Match a Couples Lifestyle
A key factor to consider when selecting a ring is that it ought to match a couple's sense of style and lifestyle. Are the couples avid travelers? If so the pair should choose a band that is low-maintenance, like titanium or tungsten. For those with more active lifestyles, it's sensible to go for rings made from a precious metal like platinum or gold for their strength and durability. Ultimately, whatever metal type a pair chooses should be special and unique to them as it will mark the beginnings of their happily ever after!
Choose a Timeless Ring
It is recommended for couples to pick wedding rings that are timeless. A design such as a classic solitaire, or a combination of small diamonds in a pave setting, can make for a beautiful and elegant choice that is sure to stand the test of time.
It's best to avoid fads that may be on-trend one day and outdated soon after. For partners who like to keep up with the latest trends, incorporating jewelry elements like a colorful gemstone into their ring or opting for a modern design could still be versatile enough to remain classic.
Consider Your Budget
It is essential to be realistic when choosing the perfect wedding ring. Couples should start by considering their budget and what they can realistically afford. They should also consider whether investing more money in the ring makes sense relative to other investments, such as a honeymoon or a down payment on their first home.
Choosing the perfect wedding ring can be complicated and overwhelming, with many decisions to consider. Ultimately, partners  want to find something that is comfortable and beautiful, timeless, and fits within their lifestyle and budget.
The Energy-Efficiency Advantages of Vinyl Window Replacement

Windows are more than just portals to the outside world; they play a significant role in determining the comfort and energy efficiency of your home. If you're looking to improve your home's energy efficiency, consider the advantages of vinyl window replacement. In this article, we'll... The post The Energy-Efficiency Advantages of Vinyl Window Replacement appeared […]