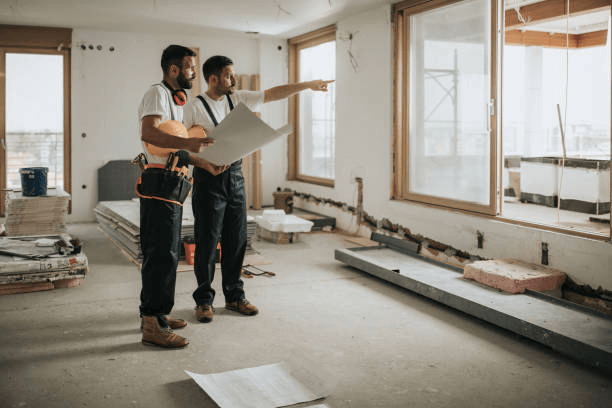 A home addition project is a significant investment and requires professional expertise. Finding a contractor for a home addition with the necessary skills is certified and can provide high-quality work. This article will discuss ten things you should look for in a home addition contractor.
1. Experience
When it comes to home improvement projects, experience matters, it's crucial to pick a contractor with knowledge of the job you wish to embark on. If you're planning a home addition or a story addition, you need a contractor who has completed similar projects. An expert contractor can provide advice and insights to help your project succeed. They know how to handle any unexpected challenges that may arise during the project and can ensure that your project adheres to all necessary building codes and regulations. By choosing an experienced contractor, you can rest assured that your home addition project is in good hands.
Hiring an experienced contractor can also help you avoid costly mistakes. A contractor with a good track record has likely encountered various obstacles during their career and knows how to overcome them. They can foresee future problems and take action to stop them from happening. Furthermore, a more seasoned contractor is more likely to have developed connections with suppliers and subcontractors, which can support keeping your project on schedule and within budget.
2. Portfolio
Looking at a contractor's portfolio is an essential part of the vetting process for home addition contractors. A good contractor should be proud to show you their past projects, especially those similar to yours. This is a fantastic approach to evaluating their skills and the caliber of their work. By indicating their style and degree of expertise, looking at samples of a person's former work may help you decide if they are a suitable fit for your home improvement project. A contractor may only be competent to conduct your project with the necessary licensing.
It's also essential to ask for references from the contractor's past clients. An excellent technique to assess the contractor's professionalism and the caliber of their work is to speak with past customers. You might enquire from the references about their interactions with the contractor, how problems were resolved during the project, and whether they were pleased with the end. Additionally, depending on the size of your home addition project, ask the contractor about their foundation work experience. It's necessary to pick a contractor knowledgeable in this field because this is a critical project component that might influence the overall structure.
3. Reviews and References
It's crucial to have a specific goal when considering a home expansion project. You can browse home addition ideas online or consult an architect to help you develop a plan. This will help you communicate your vision to the contractor you work with. They will be able to provide you with advice on whether your goals are feasible and make any required revisions. It's crucial to have a robust design before beginning the job since, depending on the size, a room addition can need foundation work.
Once you have a plan, it's time to find a reliable home addition contractor. A fantastic technique to determine a contractor's dependability and level of work is to read reviews and call referrals. Ensure the contractor you select has experience with projects like yours and is equipped to handle any difficulties. You may anticipate a successful home addition project that increases the value and utility of your house with a clear strategy and a dependable contractor.
4. Credentials
When finding construction companies near me, you must ensure they are licensed and certified to perform the necessary work. This means they have passed the required state requirements to demonstrate their skills and expertise. Working with licensed contractors gives you peace of mind that they know how to handle your home improvement or story addition project.
A licensed home addition contractor will also be up to date with your area's latest building codes and regulations. This knowledge ensures that your project meets all the requirements and standards. If a contractor needs the requisite licensing, it can mean that they are qualified to perform your job.
5. Communication
It's crucial to think about the extra room you want to create when planning a home addition project. Your contractor can assist you in determining the necessary square foot area and will guide you on maximizing your space efficiency. A good contractor will have experience with different home addition ideas and can help you choose the best option for your needs and budget.
Clear communication is also crucial during the home addition project. You should set up a system of regular updates with your contractor to ensure you are constantly informed of the project's status. This makes preventing misconceptions easier and guarantees that problems are resolved quickly. You can work with your contractor to achieve the extra space you need by keeping communication open and transparent.
6. Flexibility
Home additions can bring many benefits to a house, including more natural light, additional space, and more. Considering a home addition project? It's crucial to find an experienced contractor who can handle any unforeseen issues that may arise. Whether you want to add a dining room or walk in closet, your contractor should be able to modify the existing framework to meet your demands while ensuring the new area is practical.
A skilled contractor should be able to handle any necessary foundation work, electrical or plumbing changes, and other modifications needed to make your home addition a success. They should also be able to provide you with design suggestions that can help maximize natural light in the new space. By working with a flexible contractor who is open to changes, you can ensure that your home addition project meets your expectations and provides the additional space and functionality you need.
7. Cost and Budget
Before starting any job, it is crucial to have a comprehensive grasp of the project's budget and to correctly discuss it with your contractor. A reliable and trustworthy contractor should be open and honest about their pricing and willing to work with you to stay within your budget. They should comprehensively summarize the project's expenses, including materials, labor, and any potential unanticipated fees.
When discussing the project's cost with your contractor, you should also consider the living area and any potential additions. For instance, if planning a home improvement project, you could add a deck or patio or enlarge your family room. These additions will inevitably impact the project's cost, and your contractor should be able to provide you with a precise estimate of the reserve's cost. You can prevent surprises and ensure the project stays within your budget by being open and honest about the project's cost and prospective charges.
8. Timelines and Schedules
It's crucial to know the project's timeframe and how it will affect your living space when planning a home addition project. Your contractor should be able to provide a realistic timeline and schedule, considering factors such as permits, materials procurement, and construction time. They should also work with you to minimize disruptions to your daily routine and ensure that the addition is seamlessly integrated into your home's layout.
You should consider how the construction process will impact your living environment, including spaces like the laundry room, and the schedule. You may need to temporarily relocate specific portions of your house depending on the addition you are planning. Your contractor should guide minimizing these disruptions and ensure your daily routine is not significantly impacted. By working closely with your contractor and discussing these factors upfront, you can provide a smooth and successful home addition project that meets your needs and stays within your budget.
9. Contracts and Legalities
Having a detailed contract is essential before starting any construction or renovation project. It should include the project's scope, timeline, costs, and any legalities, such as permits and inspections. If undertaking a larger project, such as a master bathroom or kitchen addition, the contract should also provide details on the materials and finishes and any specific requirements.
Additionally, any warranties or guarantees provided by the contractor, including for workmanship or product installations, should be outlined in the contract. A thorough contract can help you guarantee that the project is finished to a high quality and that any concerns are quickly resolved, resulting in a project that is both successful and gratifying.
10. Insurance and Liability
Ensure contractors have sufficient insurance before hiring them for a home renovation project. Accidents and damages can happen during construction, and having insurance protects you from being held liable. Ask your contractor for proof of insurance and verify that they have liability and workers' compensation insurance.
This coverage is crucial, especially for larger projects such as a bathroom addition, where accidents are more likely to occur. You may be responsible for any accidents or injuries that occur while the task is being conducted if your contractor does not have insurance.
Conclusion
A home addition project can be a significant investment, and choosing the right contractor is crucial to ensure its success. Considering the ten things we discussed in this article, you can find a reliable and skilled contractor who can help you bring your vision to life. Before beginning the assignment, remember to do your homework, contact references, and sign a thorough contract.
Homeowners Guide to Black Mold Removal in Toronto

Learning that you may need black mold removal can be outright scary for many homeowners. Black mold is also known as toxic mold, which has been portrayed in the media as a threat to people, animals, and children. The truth about black mold is a... The post Homeowners Guide to Black Mold Removal in Toronto […]