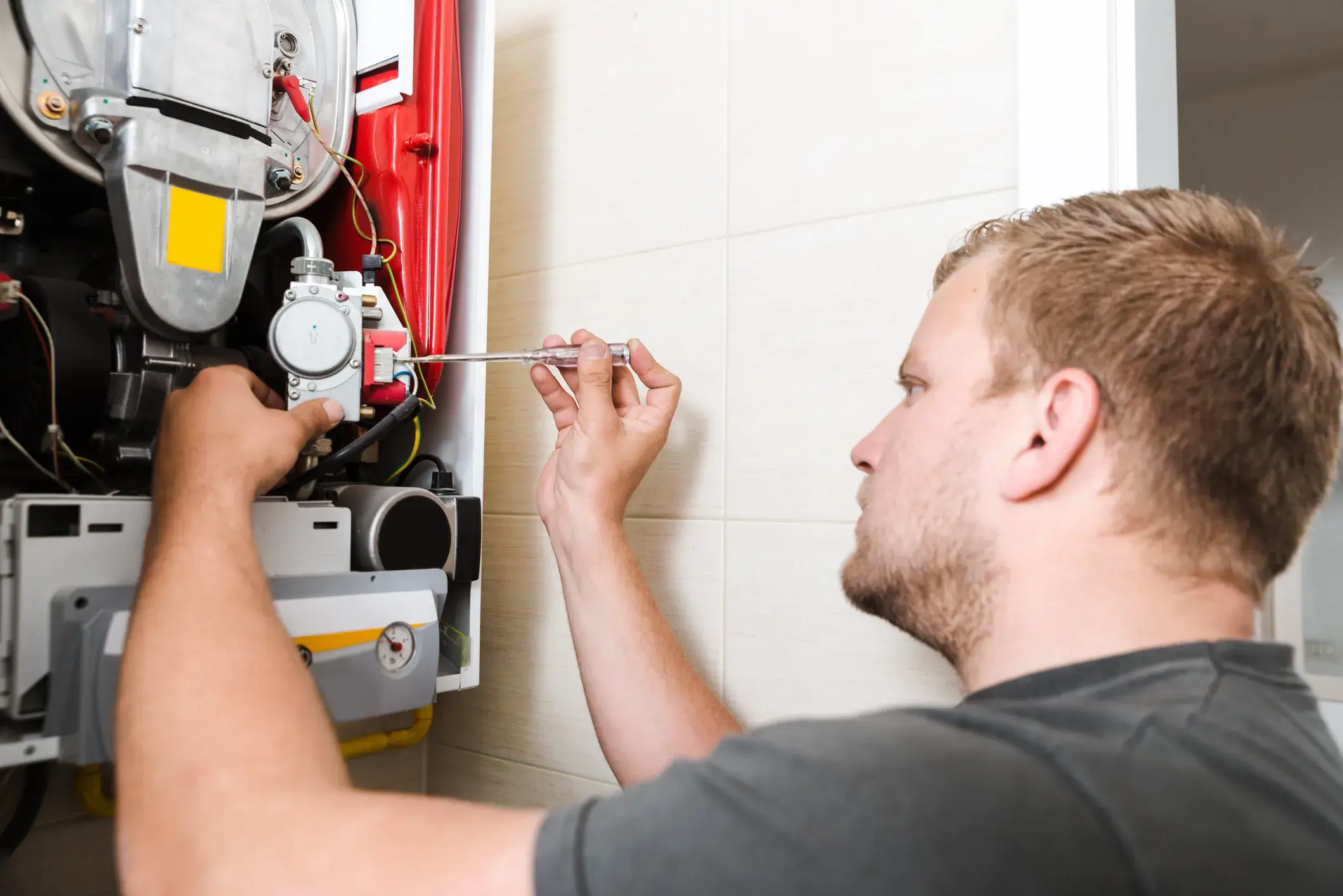 Your furnace is an important part of your home. You want to make sure it is in good working order all the time so that you don't end up without any heat during the winter. It is easy to forget about the furnace until it stops working, but keeping up with routine furnace maintenance can make a difference and will ensure that you stay warm and cozy, no matter what the weather is doing outside.
There are many reasons why you need to keep up with some of the routine furnace maintenance that this home appliance needs. Some of them include
Efficiency Boost
A big reason that you should call in your HVAC professional to check out the furnace is that it offers a boost in the efficiency of your furnace. When your furnace is in good working order, it will operate more efficiently. This means that it needs less energy to produce the heat that you need, no matter the temperature setting you put it on.
As a result of this boost in efficiency, your bills will go down, saving you a ton of money over the lifespan of the furnace. This efficiency will not only help your wallet when it is time to pay the utility bills, but it also ensures that your home is eco-friendly and sustainable at the same time.
Prolonged Lifespan
Furnaces are not cheap and the prospect of having to call in your HVAC. Professional to replace the one in. your home can be daunting. At some point, the furnace will get too old and you will have no choice but to replace it. But when you keep up with the necessary routine maintenance, you can help the furnace last a lot longer, making it less likely you will need to replace it.
By taking the time to work with your HVAC professional to address some of the minor issues and by ensuring that all of the furnace components are in optimal condition, you will be able to delay the need for a new furnace. This will protect your investment while giving you more peace of mind because you know that the furnace will continue to work and you won't be stranded without any heat in the winter.
Safety
When it comes to your home, safety needs to be one of the top priorities. Routine maintenance of the furnace will play a big role in how safe everyone in the family can be. Not only will it keep you warm and make sure that no one is cold throughout the winter in the home, but the trained technicians can take a thorough look over the furnace to make sure there are no potential safety concerns going on.
For example, they will be able to detect any carbon monoxide leaks or gas leaks. These are both dangerous, but since they are odorless, the problem can occur without you having any idea. When the technician can address these issues, it can save you from potential accidents and health risks at the same time. A quick check by the technician in the fall can make your home so much safer to live in.
Improve the Quality of the Air
The indoor air quality in your home is so important and you can get this checked when you do routine furnace maintenance. Cleaning the filters and making sure nothing is stuck in the ducts will ensure that the air that you circulate through the home is free from any contaminants, allergens, and dust.
Whether you or a family member suffers from asthma and allergies or not, enhancing the quality of your indoor air can make the space healthier and decrease the likelihood of allergies and respiratory problems for everyone. Breathing cleaner air is even more important during the winter when you close up the home and don't get out as much as before.
Preventing Breakdowns
One of the worst things about not checking your furnace is that it could potentially break down. And when this happens, it will always occur on the coldest day of the year where you will be freezing. But when you have someone come and perform routine maintenance on the furnace, you will be able to prevent a breakdown and keep the furnace going strong.
Technicians who conduct these inspections are able to find some of the small issues present and can fix them before those issues become a major problem. This is a proactive approach that will help prevent a costly repair bill and a lack of heat during the winter. By investing in this type of maintenance, you can save your budget and your comfort during the Winter.
Choosing the Professionals or Doing It Yourself
There are probably a few things with your furnace that you can do on your own. For example, you can take the time to replace the air filters on your own without a professional. But when it comes to most of the work that your furnace does, it may be best to hire the professionals and ask them to get it done.
A trained technician knows exactly what to look for when they take a look at the furnace and they can often catch a few small problems and get them fixed before these turn into major problems that can cost you a lot of money and potentially ruin the furnace as well. Having them come before the weather cools down too much can protect your investment and keeps your home warm throughout the whole winter.
When you are worried about your furnace and want to make sure that it will last you a long time, then trust our team at O'Fallon furnace repair to be there. No one wants to find out their furnace went out on them during the coldest day of the year. You want to stay warm and cozy all winter long, no matter what the weather does outside. That is where our team will come in to help. We can provide routine maintenance for all of your needs, making sure the furnace works and your home stays comfortable all winter long. Trust us for all of your furnace repair needs.
The Energy-Efficiency Advantages of Vinyl Window Replacement

Windows are more than just portals to the outside world; they play a significant role in determining the comfort and energy efficiency of your home. If you're looking to improve your home's energy efficiency, consider the advantages of vinyl window replacement. In this article, we'll... The post The Energy-Efficiency Advantages of Vinyl Window Replacement appeared […]