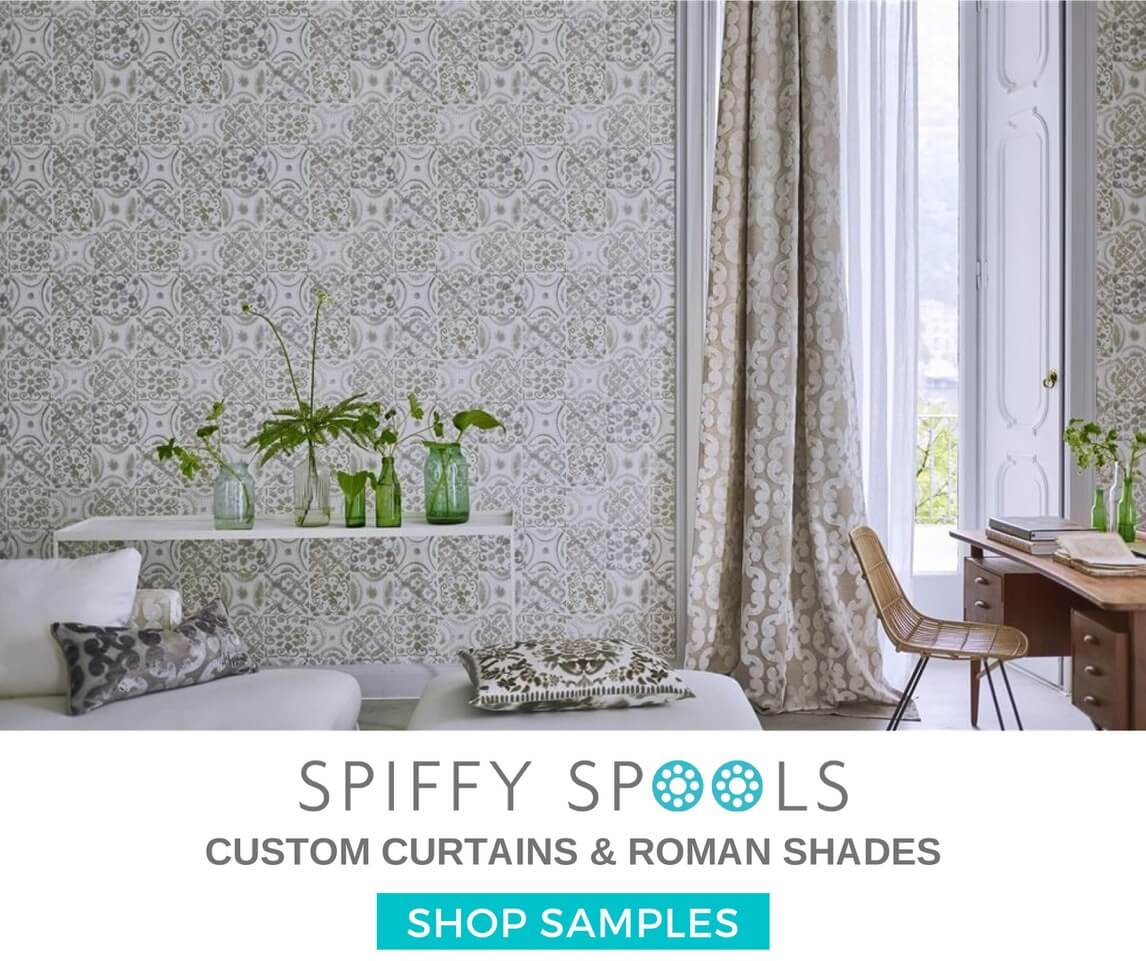 When shopping for curtains for the home, one of the important decisions to be taken is regarding its length. Interior designers generally follow the ceiling-to-floor style for drapery for elegance par excellence. But we know it too well that it's not practically suitable for every room and every window. So, here we are, with the top tips to decide the length of your curtains so that you can make an informed decision with confidence. We suggest getting custom curtains so that you can decide the length of each curtain as per the particular requirements of each room. Not only do you get access to exotic fabrics but you can also get them stitched in your favorite style and with personalized details.
Types of Curtains as per Length
The length of a curtain can be described under four headings. Each of them conveys a different appeal and suits varied situations.
1. Cafe curtains
These are half-length curtains that are hung at the center of the pane in the window recess. They are designed to hang from the middle of the window to the bottom of the window sill. With half the window free for air passage, cafe curtains generally don't require to be opened and closed regularly. While they are most popular in kitchens, there are several other places to use cafe curtains in a home, such as bathrooms, laundry rooms, and study rooms.
2. Sill-length curtains
Also called apron curtains, they reach up to the sill or a few inches below it. They are casual in appeal and best suited for windows that need a regular operation.
Floor-length curtains
Floor-length curtains reach up to the floor. They provide better privacy and light control as they don't sway and flap about easily with the winds, this way you can vibe with the aesthetic lights. These are further divided into two kinds:
4. Float
Just about an inch short of touching the floor, these curtains are suitable for rooms where dust and hair can get collected at the hems.
5. Kiss
Touching the floors lightly, these elegant drapes suit semi-formal spaces.
6. Puddle curtains
Apt for formal spaces, puddle curtains extend to about 4-18 inches beyond floor-length and pool together at the bottom.
7. Break-puddle
Folding gently on touching the floor, the curtain extends to 1-2 inches on the floor. These are most suited for linen and cotton fabrics.
8. Puddle
Stitched sumptuously, the pleats break at floor-length and extend many inches beyond to pool together gracefully on the floor. Silk and velvet puddled drapes spell opulence in this length.
Top factors to consider when deciding the length of the drape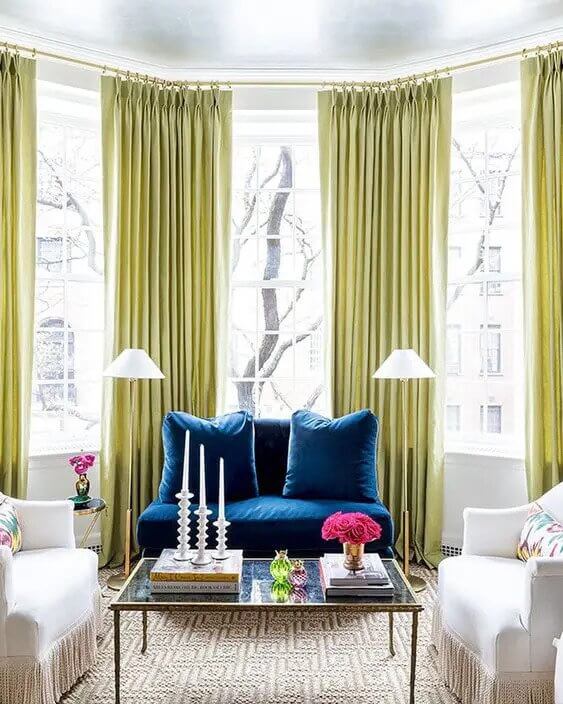 When deciding how to measure for curtains, decisions that are based on defined parameters can never go wrong. When it is regarding the length of curtains, these are the factors to be considered:
1. Purpose of the room
The functional purpose of the room should factor into your decision when choosing the length of your drapes. For example, in order to ensure that the neat look of the drapery is maintained, go for cafe curtains or sill-length curtains in kitchens, bathrooms, and other areas which are highly exposed to dust, wet floors, saucy splashes, and mildew. Floor-length curtains suit rooms meant for sleeping, working, socializing, and entertaining.
2. Mood of the space
Curtains, inter alia, define the core mood and vibe of the room. Floor-length curtains define a semi-formal space and puddled curtains are at home in a highly formal room. Cafe curtains and sill-length curtains belong to casual, laid-back spaces.
3. Frequency of operation
Puddling of the fabric restricts ease of movement, hence puddled drapes are best kept for ornamental use. Whereas, sill-length curtains that can be opened and closed easily may be used for windows that are used regularly. Float curtains are an intermediary solution for regularly used windows informal spaces.
4. Level of traffic
Avoid puddled drapes in high traffic zones like hallways and narrow passages. Sill-length or float-length curtains are suggested for areas where kids and pets have access so that they don't get entangled in them as they run and play, posing threat to the safety of the drape as well.
5. Size and shape of the window
Huge windows are best dressed with ceiling-to-floor drapes or at minimum, floor-length drapes. Round, piked and arched windows get highlighted with full-scaled drapes. The room feels larger as well. Similarly, small windows can be made to look bigger by using floor-length drapes, topped by a valance.
Summing up
The length of the drape factors in several matters and also communicates the mood of the room. So, it's important to decide on the length of the drapery for each window before you set out for shopping. If you happen to purchase oversized drapes and are ready for a hassle, you have the possibility to resize them for your need. But if your measures fall short and the shop has a no-return policy, you're in for dismay. We hope that this article has helped you to grasp the five important parameters to make the crucial decision regarding your drapery. Now, you can shop wise so that you don't have to shop twice.
Benefits of a Moving Company

Moving can be an exciting yet daunting task, and if you've ever relocated to a new home or office, you know that it involves more than just packing your belongings into boxes. It's a process that requires careful planning, organization, and physical effort. This is... The post Benefits of a Moving Company appeared first on […]