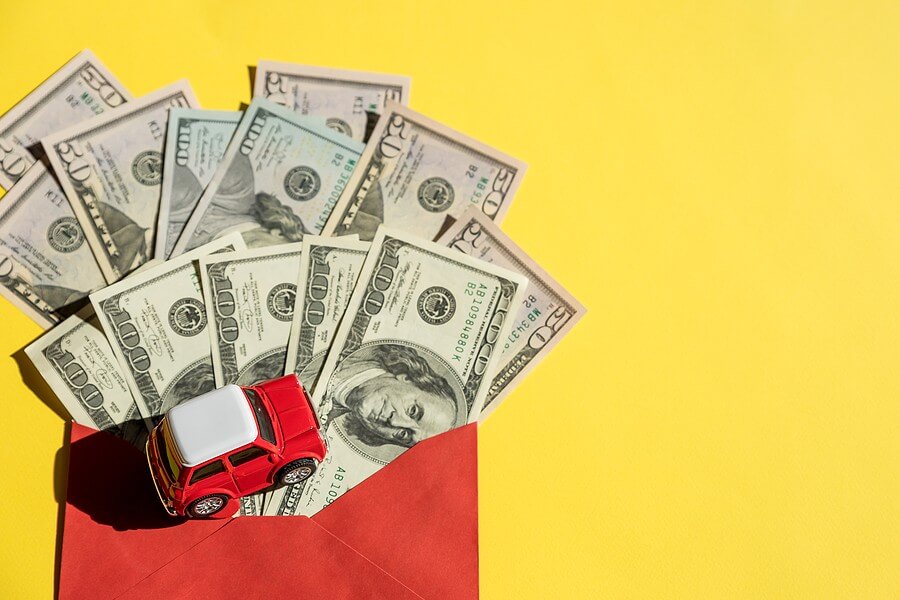 Junk car owners always have the same doubts: is it better to repair a wrecked car or sell it for scrap? Practice shows that repairs usually soak your time and money with no guarantees that you will drive the car at least once or that someone will buy this junk.
One of the best options available is to sell your car and get cash for it, even if your car is old, wrecked, and damaged. Let's discuss how to sell and get cash for junk cars using various methods including via reliable junk car buyers like JunkCarsUs.
Selling Used Cars
In most cases, when the time comes to sell a car, car owners place an ad on the Internet or in newspapers with a photo and description and then wait for calls from potential buyers. This method is considered optimal since the seller sets the value themself and makes a discount in the process of bargaining at their discretion. At the same time, this option of selling requires a considerable amount of time for telephone conversations and meetings.
If the seller is in a hurry to sell, they can take advantage of the Trade-in program—when the car dealership within one day redeems the car. The cost of the saved vehicle is used as partial payment for a new car. It has to be chosen from the same dealer.
The main disadvantage of this scenario is that the car dealer sets the redemption price, which is, in fact, an intermediary, according to the inspection results. The owner of the car is left to agree or refuse the deal.
Is It Possible to Find a Buyer for a Junk Car?
It is still possible to sell a defective car on the secondary market, but you will have to face some difficulties. In solving this problem, much depends not only on the condition of the vehicle but on the personal qualities of its owner. A person with the gift of persuasion will find a buyer more quickly than a modest and taciturn motorist.
An eloquent seller can easily convince the buyer that eliminating specific faults will not require a lot of investment, and after that, the car will not fail. It is even possible to recommend stores where you can buy the necessary parts at a bargain price or an auto repair shop, where they will charge for the repair inexpensively. But, of course, the buyer's decision will be significantly influenced by the amount of the deal, so you will have to agree to a discount.
Difficulties of sale
Any buyer is interested in finding a good car at a relatively low price, so, learning about the faults like getting cameras hacked, many refuse the deal. To not waste your time on ineffective meetings, you should specify the existing malfunctions and defects in the ad.
Only in this case will people call you morally ready to buy a defective car due to a lack of financial resources to take advantage of a more attractive offer.
Independent Sale
As mentioned above, the most popular way to find a buyer is to post ads with photos. There are various resellers on the secondary market, in addition to final buyers. They are eager to buy a vehicle at significantly reduced prices.
It is more likely that resellers will respond to the advertisement with defects. These people carefully hide their activities because both the sellers and the buyers do not like them and try not to contact them.
Selling Through a Car Dealership
The task is greatly facilitated if you sell a defective car through a car dealership. Pre-sale preparation can be carried out by its employees. However, car dealers do not accept vehicles older than 7-10 years and those with severe defects that require expensive repairs or affect the safety of further operation.
Car Buyback
You can find companies in every region engaged in buying up vehicles in any condition. Specialists will come by on your call to assess the state of the car. If it is not on the road, the receiver, by his forces, will organize its removal. In the future, your car can go on resale after eliminating defects, or it will be dismantled for spare parts.
Selling a Car with Severe Defects
It is up to you to consider the moral aspect of selling a car with severe defects. Deceiving the buyer is not a good option, but no one will buy this car knowing about its defects, right? However, being honest will help you stay calm and sleep well once you handle the sale. A buyer has every legal right to protect their interests, even if the deal was conducted on the secondary market.
So, when it comes to selling a car with severe defects, the first thing you need to do is to describe all the info about your vehicle. Who can potentially buy it? Someone can buy your car to sell it for parts or for scrap. But you should be aware that the price you'll get for your car will be the lowest on the market.
Selling a Car after an Accident
It is not easy to find a private buyer for a used car on your own, but professional junk car buyers are a good alternative. They close the deal on the day of purchase and pay on the spot, like, for example, JunkCarsUs, which even offers free junk car removal.
The cost of the vehicle will be much lower than the market price; still, the price is estimated individually, depending on damages.
It would help if you did not hurry with the sale when you have a broken bumper, dented fender, or dent on the door. If the underlying bodywork remains intact or is slightly damaged, the situation is not that difficult to fix. The bumper, fender, and entry can easily be fixed, and the work of a good car painter will leave no signs of an accident. Afterward, you may sell the car as unbroken at market price.
JunkCarsUs — Quick Solution to Get Cash for Your Old Car
Contact JunkCarsUs to get cash for your broken or wrecked car. Your efforts will be minimal: give us a call, get an estimate, arrange a free pick-up, and, finally, get your cash for your junk! All paperwork is on us.
Conclusion
A car with malfunctions or exterior damage does not lose its market value. With some effort, you can find a buyer for it. Of course, it is impossible to hide all the faults. A weighty argument for the buyer in making a decision is the seller's discount for substandard goods. Its size will depend not only on the nature of the damage but also on the ability of the seller to convince. Remember, your car is worth as much as you can convince the buyer to buy it for.
The Energy-Efficiency Advantages of Vinyl Window Replacement

Windows are more than just portals to the outside world; they play a significant role in determining the comfort and energy efficiency of your home. If you're looking to improve your home's energy efficiency, consider the advantages of vinyl window replacement. In this article, we'll... The post The Energy-Efficiency Advantages of Vinyl Window Replacement appeared […]