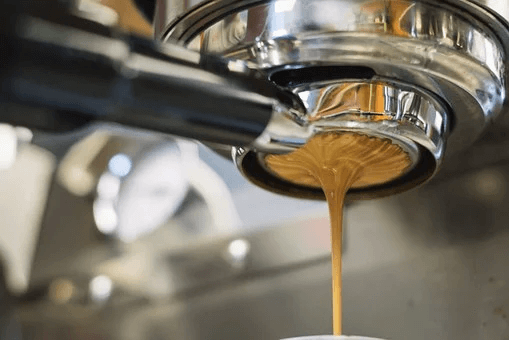 We love our coffee, but most of us have to go to a coffee shop to get a cup of coffee. If you make your own coffee, the chances are that it is instant.
If you want to make your coffee, it is possible with some effort and investment. You can make a home coffee bar to ensure you get your coffee how you want it when you want it.
Assembling a coffee bar at home is not easy. The following is how you can do it:
Create a Budget
Like everything else, a coffee bar and its constituent parts will cost money. Therefore, you need to plan how much you will spend on it.
Your first step should be to come up with a budget for the coffee bar. A modest amount is the better option, but there is rarely any harm of splurging on a coffee bar.
Choose a Location
The second step to assembling a home coffee bar is to pick a spot. If your house is like most houses, it will involve moving some stuff around to create space for the coffee bar.
Do you have a large and empty counter you can use for your coffee bar? Do you prefer a mobile coffee bar so you can make coffee in any room in your house? These and many other questions will need answers when choosing a space for a coffee bar.
A coffee bar does not have to be large so that you can utilize empty counters in your home. Making the coffee bar fit into a room's décor is a good idea. However, you should ensure that you have a dedicated space where you can make your coffee.
Stock Your Coffee Bar
Once you have a location or your coffee bar, whether stationary or mobile, you can proceed to stock it. You will need several necessary items for you to have a well-stocked coffee bar.
The larger items you will need for your home coffee bar are a coffee grinder and coffee maker.
Without the above devices, you will not have any coffee. You will also need a place to store the coffee beans you will be grinding.
One of the critical items you will need are places from which to drink your coffee. It would be best if you bought something special for your home coffee bar, such as luxurious glassware from (Tom Dixon). Paper cups are not the best you can do for a stylish home coffee bar.
You will need other things such as jugs and bowls to hold items like creamers, condiments, spices and honey. Plates for your coffee cups or what you will eat alongside the coffee will be a good idea. Cutlery like spoons is also crucial for a coffee bar.
Personalize the Coffee Bar
After you stock your coffee, the next step in its assembly will be to make it yours. If you have a small coffee bar, utilizing the space well will be the priority, but you still have the opportunity to be creative.
You can personalize the coffee bar by giving it some style in a way only you could. You could also add some artistic expression to the coffee bar, which will undoubtedly be unique.
Since most people drink coffee first thing in the morning, motivational quotes to get you ready for the day are a worthy idea. Personally branded utensils in the coffee bar will certainly make it feel like your own.
The key is to make it as special to you as possible and express yourself. If you can do that, the coffee bar will certainly feel like your own.
Now that you have your home coffee bar, you can start enjoying it. Long gone will be the days of standing in line at a coffee shop to get an overpriced cup of coffee. Your mornings will be splendid and energized with a coffee bar in your home.
The Energy-Efficiency Advantages of Vinyl Window Replacement

Windows are more than just portals to the outside world; they play a significant role in determining the comfort and energy efficiency of your home. If you're looking to improve your home's energy efficiency, consider the advantages of vinyl window replacement. In this article, we'll... The post The Energy-Efficiency Advantages of Vinyl Window Replacement appeared […]