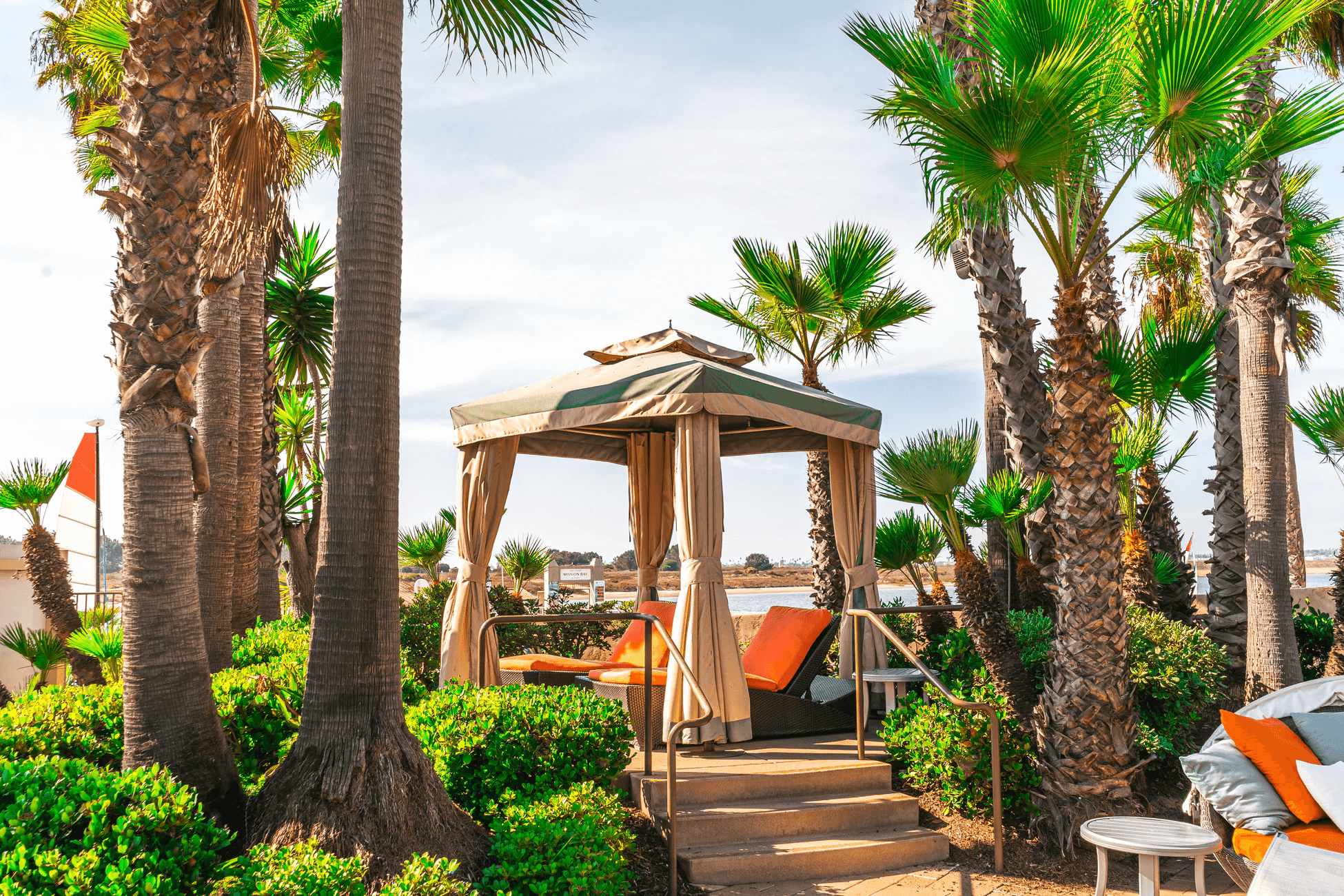 Warm weather is upon us and it's time to get outside. If you are ready to spice up your backyard, you have plenty of options. Maybe you've been thinking about adding a gazebo to be the center of your decor or you are thinking of making enough space to do open movie nights with your friend and family. Here is a quick and handy list of the top 5 gazebo styles that you can choose from this summer.
1. Add a Pergola for Climbing Plants
Are you an outdoor climbing plant enthusiast? Perhaps you have always wanted to cultivate a green thumb but didn't have the space or the skills. Have you recently acquired a home with a sizable back yard? According to the experts at Gazebo Spot, you can show your ability by housing plants in a custom gazebo.
As it happens, the Pergola style of gazebo is perfectly fitted to this purpose. This is a freestanding structure with open sides and either an open or shaded top. It's built very much in a classic South Pacific style with fittings that mimic tree trunks or even bamboo shoots. And it's perfect for climbing plants.
It's also great for lounging around the backyard with a bit of Tiki music on your iPod and a Daiquiri of some sort in hand. You can invite your family members and friends to join you as you prepare some classic Hawaiian food on the barbecue. Meanwhile, your plants will climb, creep, and thrive in grand style.
2. Emcee from the Stage of a Pavilion
Another very popular style of gazebo is known as the Pavilion. This is a rectangular or, on occasion, domed style of outwork that is open on all sides. It's supported by four columns that are designed to create a freestanding structure of great utility. Think of the place Sergeant Pepper's band played.
You can organize garden parties, cookouts, and social occasions of all kinds from the steps of a classic Pavilion gazebo. It's a great place to put a mic and act as the emcee of outdoor events. The open air nature of the structure also makes it a nice place to relax in the shade on a sultry, lazy summer morning.
3. Celebrate the Eternal in an Ancient Pagoda
Would you like to add a bit of majesty and grace to your backyard? Perhaps you find yourself needing a location from which to do a bit of meditation now and again. If this is the case, you may find that a classically Eastern gazebo style may fit the bill. What you need to be looking for is a Pagoda temple gazebo.
The Pagoda is named after the temple of the same name that can be found in Japan. It has a characteristic shape that is topped off by a slanted and pointed roof. The roof itself may be a single tier or contain several tiers. In any case, when you see a Pagoda gazebo with your own eyes, you won't mistake it.
4. Revisit Classical Glory with a Greek Rotunda
Every homeowner will have a different idea of how to put their own stamp on their property. For most, this will come down to choosing the elements of style that you want to mark your property with. This will definitely be the case when choosing the elements that you wish to characterize the rear of your property.
Even if you have never seen a Rotunda gazebo before, you've seen plenty of places that employ this style. You'll recognize its domed shape from buildings such as our own United States Capitol. The Rotunda is open sided, supported by multiple pillars, and topped with a dome that gives it a Greek or Roman style.
Some Rotunda gazebos even have a flight of steps leading up to the structure. This will really add an air of majesty. The Rotunda is the perfect addition to a yard filled with gardens, hedgerows, and other classic touches. If you are in need of the perfect centerpiece for a Classical design, this is your best bet.
5. A Folly Gazebo is Never a Mistake
Don't let the name of the Folly gazebo fool you. It's never a bad idea to erect a classic gazebo of this type in your backyard. In fact, if you crave the idea of an ornamental centerpiece to anchor your garden decor, this is the perfect addition. Place some lawn or deck chairs and you'll have a perfect bit of art. Enjoy sunrays of winter morning fro which you have installed Honeywell thermostats in your home.
It's a structure that is largely meant for show. Don't expect to find shelter from a sudden shower under its roof. It hasn't got one. It isn't meant to be substantial but it is meant to be pretty. And if you feel like lounging under it for a bit, why not? This gazebo really merits the name Pretty more than Folly.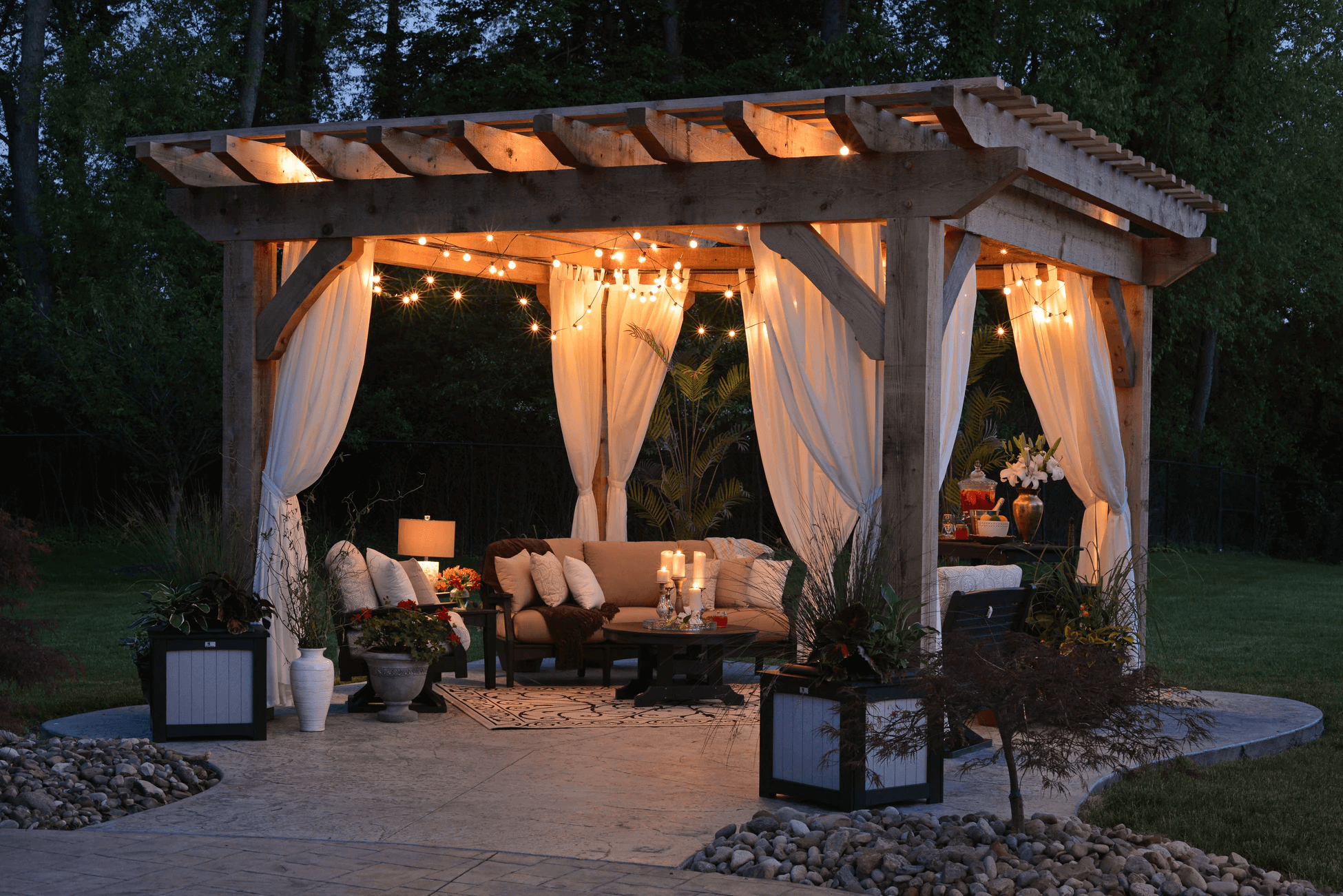 A Gazebo is the Perfect Summer Feature
If you have been searching for the perfect summer decor feature for your backyard, look no further. Adding a gazebo to your property is the perfect way to center your rear property and tie it all together. Gazebos are cheap, easy to assemble, and versatile. It's the best place to relax during the warm months.
The Energy-Efficiency Advantages of Vinyl Window Replacement

Windows are more than just portals to the outside world; they play a significant role in determining the comfort and energy efficiency of your home. If you're looking to improve your home's energy efficiency, consider the advantages of vinyl window replacement. In this article, we'll... The post The Energy-Efficiency Advantages of Vinyl Window Replacement appeared […]