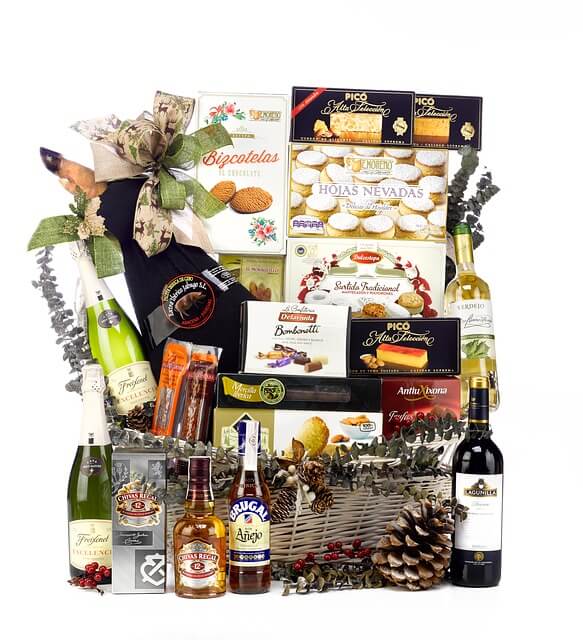 Shopping is a lot more convenient these days with nearly every product available online. You can find items in a snap and have them delivered within a day or two just like Amazon and Big Basket does. While this is great for buyers, this can be a challenge gift-giver. Other people can easily get the items they want so buying these for them can lead to redundancy. It is hard to find something that is truly unique and special for loved ones. Rory Boyle from Hampers With Bite said that If you really want to stand out, then you should consider making your own gifts. For example, you could try making your own Christmas gift hampers.
Why Make a Christmas Gift Hamper?
Christmas is the last major holiday before we welcome the new year. This is not the time to hold back. Everyone goes all out to make the occasion as special as possible. We decorate our homes with Christmas trees, lights, garlands, and more with our nest cameras blinking. We play cherished tunes repeatedly. We may even hold parties at home, at the office, at school, at clubs, and elsewhere. We give gifts to the people close to our hearts as a way to show our love. Sometimes a single gift is not enough as we can think of several items that they might appreciate. We can place all of these in a Christmas gift hamper.
The hamper is traditionally a woven basket which you can purchase separately. You can buy one for each of your intended recipients and fill them up with various fun objects. Prevent things from spilling out by wrapping everything in transparent plastic and add a festive touch with colorful ribbons. Of course, you don't always need to use this kind of container. You could improvise with whatever you have available, or whichever fits the theme of the contents. Viable alternatives include large plastic plant pots, clear glass jars, acrylic containers, cardboard boxes, mittens, wire racks, and even a slow cooker.
Christmas-themed Gift Hamper Content Ideas
1. Baked Goods
Now we move on to the actual contents of the gift hampers. These will depend on what you have access to and what you can personally create. It would be nice to include items that you made such as baked goods from your oven. Cookies are prime options since you can make lots of them in one batch and send them out to friends. They will not spoil easily so they are likely to reach the recipients in good condition. You may also consider lemon bars, cupcakes, muffins, brownies, gingerbread men, crispy squares, chocolate crinkles, cinnamon snaps, and so on.
2. Preserved Food
Another idea to consider is to preserve different types of food in small bottles or jars. The recipients should be able to enjoy these for months unless they can't resist consuming them all right away. Popular options include pickles and relishes. You can also make your own ketchup, hot sauce, mustard, and BBQ sauce. Check out the recipes online and make these ahead of time so that you can make lots of experiments. Tweak as necessary to satisfy your taste buds. You could also make jams, jellies, syrups, and fruit butters. This is definitely a fun kitchen project.
3. Homemade Dips
Another way to go is to provide your loved ones with your own blend of homemade dips and pair these with various off-the-shelf chips. Try making spicy cheese, sour cream and onion, salsa, and so on. Most people will take a break from work during Christmas and indulge in movie marathons at home. Your gift will be the perfect companion for the binge watchers. Consider their taste preferences or simply provide multiple types of dips in one hamper. They can pick whatever feels right in the moment.
4. Kitchen Sets
If you know someone who also likes to spend lots of time in the kitchen, then surprise them with a a fun kitchen set. These could be tools for grilling, baking, or cooking regular dishes. Examples include basting brushes, meat skewers, and grilling planks. You can add your own mix of herbs and spices which they can use as a BBQ rub. Include your homemade hot sauce or ketchup as well. Others might use a large cake mould as their gift container to hold baking items such as measuring cups, whisks, paper towel rolls, spatulas, and more.
5. Winter Self-care Kits
It is usually quite cold during Christmas. This can make people feel grumpy and lethargic. It can be difficult to find the motivation to get up and move around when your body just wants to stay in a warm bed all day. If you know someone who is feeling this way, then send them a gift hamper that is filled with winter self-care essentials. These may include soft and fluffy slippers that will protect their feet from the cold floor. They might also appreciate hot cocoa or tea to warm their tummy in the mornings. Bath salts and homemade soaps could make them look forward to time in the tub. You can even knit a beanie hat, scarf, or socks.
6. Gardening Gift Hamper
Lastly, you could send out a hamper that is filled with gardening items for use in their backyards. Plenty of people have developed a passion for plants during the pandemic and are likely to continue for the foreseeable future. Give them different packs of seeds that suit the regional climate. Add on trowels, gardening gloves, natural fertilizers, water sprinklers, small pots, and so on.
The Energy-Efficiency Advantages of Vinyl Window Replacement

Windows are more than just portals to the outside world; they play a significant role in determining the comfort and energy efficiency of your home. If you're looking to improve your home's energy efficiency, consider the advantages of vinyl window replacement. In this article, we'll... The post The Energy-Efficiency Advantages of Vinyl Window Replacement appeared […]