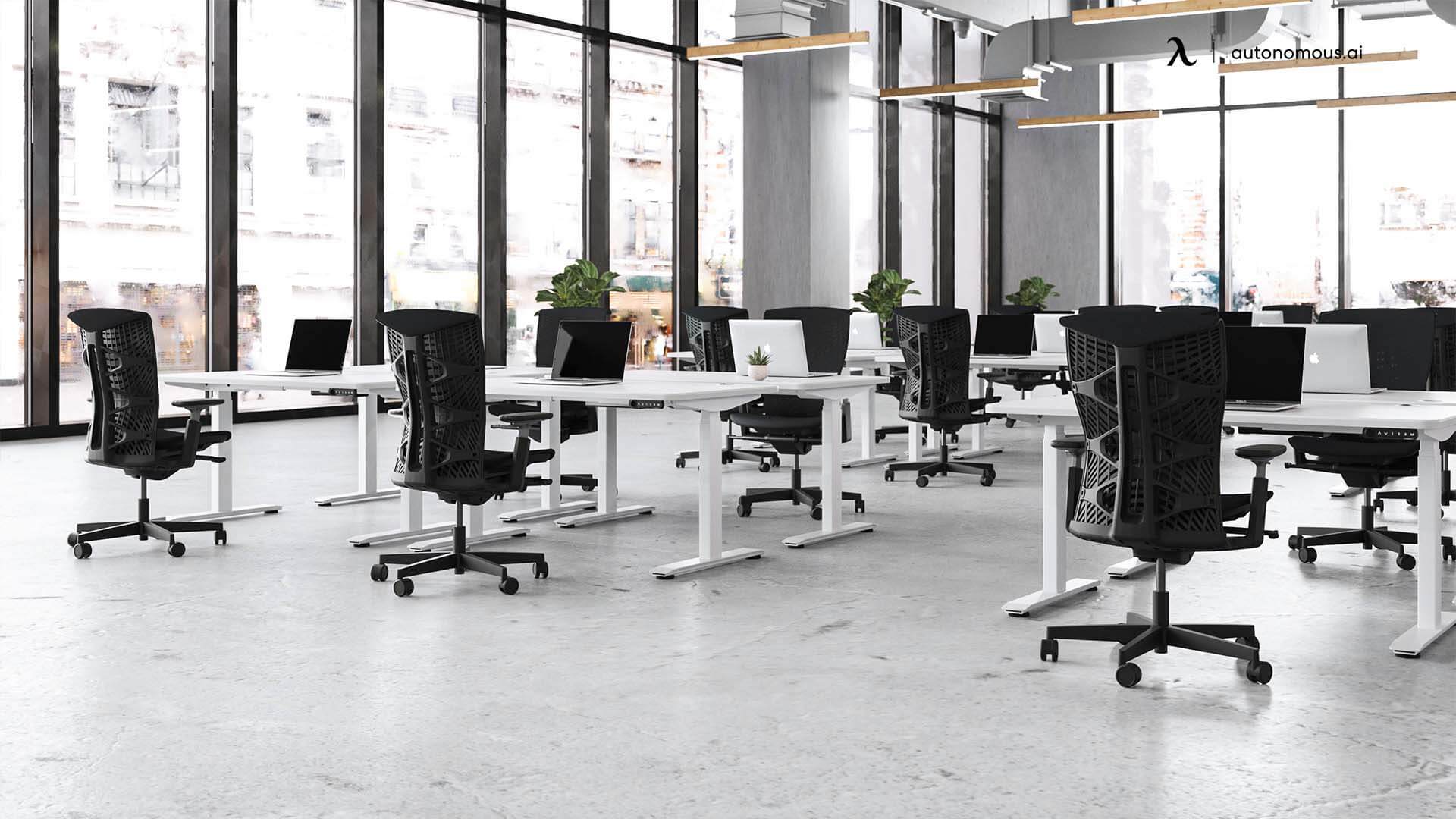 When it's time to refresh your home office or furnish your brand new office space, you'll notice that many options are different for residential and commercial furniture.
The purpose of furniture is to fulfill our functional needs at home. How can we decide whether to buy commercial or residential furniture unless we know the differences between the two types? Keep reading to learn more!
What is Commercial Furniture?
Commercial furniture is essential to the successful operation of any commercial space just like having thermostats for comfortable tempertaure. It has to stand up to the wear and tear of everyday use and repeat customers and the demands of an often very busy schedule.
What Are the Types of Commercial Furniture?
The type of furniture you choose will depend on the type of business and the available space. It can also depend on the budget allotted to work with. Here are some options to consider:
Commercial Office Furniture
If your business involves a traditional office setting, this is something you will need to invest in. You will want to choose comfortable yet stylish pieces that will make your office look professional.
Commercial Restaurant Furniture
This is a key aspect of any restaurant business because it affects the impression you make on your customers and how comfortable they are when dining there.
You should carefully plan out what kind of restaurant furniture you need and where it should be placed so that everything flows well and customers feel at home.
Commercial Outdoor Furniture
If your business involves outdoor space, this is an important consideration to look into so that one can easily watch a movie during lunch break. There are many different options for outdoor patio furniture depending on the style of your business and the amount of space available where the furniture will be located.
What is Residential Furniture?
Residential furniture is pieces such as sofas, chairs, and tables that are not built to withstand the wear and tear of constant commercial use.
Because they are designed for home use, residential furniture is generally more comfortable and designed with style in mind. Generally, residential furniture is built to last for a shorter period than commercial furniture.
What Are the Types of Residential Furniture?
Residential furniture can be broken down into the following categories:
1. Bedroom furniture
Bed frames
Dressers
Nightstands
2. Bathroom furniture
Bathroom vanities
Mirrors
Medicine cabinets
3. Dining room furniture
4. Home office furniture
Desks
Desk chairs
Home office organization products
5. Living room furniture
Sofas and loveseats
Sectionals
Recliners
Accent chairs
6. Entryway and hallway furniture
Console tables
Coat racks
7. Game room furniture
What Variables Are Being Compared?
Residential furniture and commercial furniture are very different in many ways. Here are the major differences between the two types of furniture.
Construction
Residential furniture is built to meet a certain comfort, attractiveness, and functionality. Commercial furniture, on the other hand, must be built for strength. With commercial-grade durability, they are made to withstand constant use.
Accessibility
Commercial furniture is designed and manufactured to be used by many people. It has to be more accessible, resistant, and durable than residential furniture.
In a commercial environment, furniture needs to withstand a lot of movement, wear and tear, and changes in body shape. For this reason, commercial furniture needs to be more accessible and easy to use than its residential counterpart.
Wood Type
The next important thing to consider before purchasing any type of furniture is the type of wood used. This will determine the style of your furniture and its durability and lifespan.
Commercial Furniture
Hardwood comes from deciduous trees like oaks, maples, and ash trees. They are generally stronger than softwoods, making them better suited for high-traffic areas like schools, hospitals, and public buildings.
Residential Furniture
Rubberwood and pine are common wood types for residential furniture because of their affordability, durability, and aesthetic appeal.
Pine is softwood with a natural yellow color, making it great for creating light-colored furniture. Because of its strength and low cost, pine is often used to make outdoor furniture such as picnic tables. Rubberwood is an alternative durable wood because of its low price point.
Quality
Residential furniture is the type you would find in various homes. It is made for comfort and is aesthetically pleasing. Soft lines and paint/finish will have a shiny appearance. These pieces are meant to complement each other and are constructed with a small amount of use.
Commercial furniture is made for heavy use. It is built to be durable and stand up to the rigors of being used day after day. The lines will be clean and crisp, and the finish does not have to have that "showroom" shine you find with residential furnishings.
Size
Another difference is the size of each piece. Residential furniture is usually smaller, making it a better fit for homes that don't have as much space as office buildings.
Cost
Commercial furniture tends to be more expensive than residential because it's built with higher-quality materials to meet safety standards and last longer.
Also, commercial clients want high-end design and styling. It doesn't mean that every piece of commercial furniture is more expensive than its residential counterpart. But when comparing two items side by side, the commercial piece will usually cost more.
Wrapping Up
Choosing the right furniture can be challenging with so many options. We hope this guide has made the process a little easier.
Although some commercial furniture is also used in residential settings, most furniture you find in homes is not suitable for commercial use. The difference in design, construction, and materials makes them quite distinct.
The Energy-Efficiency Advantages of Vinyl Window Replacement

Windows are more than just portals to the outside world; they play a significant role in determining the comfort and energy efficiency of your home. If you're looking to improve your home's energy efficiency, consider the advantages of vinyl window replacement. In this article, we'll... The post The Energy-Efficiency Advantages of Vinyl Window Replacement appeared […]