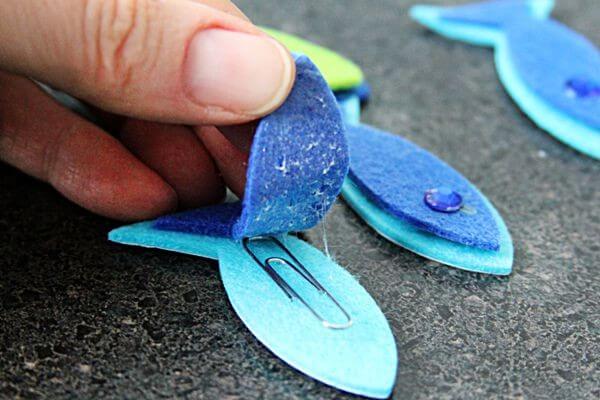 If you're looking for a fun way to get creative around your home whilst also making your life that little bit easier, and something more than installing a full-length mirror, then look no further than strong neodymium magnets. You might be wondering how much you can actually do with a magnet? But you'd be surprised quite how versatile magnets can be.
If you haven't heard of neodymium magnets before, then allow us to explain! They are one of the world's strongest magnets, and are classed as a 'rare earth' magnet because they are made from an alloy of rare-earth materials including neodymium, iron and boron. Their strength is unrivalled, so it's not surprising that they've become integral in the manufacturing industry. In fact, we're confident you already have these super strong magnets in your home somewhere already, as they're used in the manufacture of speakers and other household electrical products.
Now we've covered a little bit more about the magnets themselves, let's take a look at a few of the DIY hacks you can create at home using neodymium magnets.
Paper Clips
Need to keep files organised on your desk while working? While a paperclip might do the job to a certain extent, there's a limit to how much paper you can clip together. However, due to the strong magnetic field of neodymium magnets, you can hold even hundreds of pieces of paper together with ease.
Key organiser/storage
Do you struggle to find your keys at home? Whether you're guilty of always losing your house key or your car keys, key storage and organisation at home is essential. You can easily create a convenient storage design, by simply securing a row of neodymium magnets to either your wall or a piece of wood which can be wall mounted. You can then easily 'stick' your keys to the magnets and remove them when you're ready to leave the house!
Seal food packaging
Keeping food fresh at home can be tricky, especially if you live alone or just with your partner, snacks in particular tend to come in big share size packages which can often be left to go stale if not sealed correctly. Magnets are a quick and easy way to tightly seal your open food packaging. This can be really helpful if you are selling food online to meet your ends.
Spice jar wall
If you're tight for storage in your kitchen, it can be tricky figuring out where to store everything. Especially small food items such as spice jars, which can take up a surprising amount of space in your cupboards. For a fun way to create more storage in your kitchen, why not create a spice jar wall? Simply paint a square or rectangle on your wall with magnetic paint, and adhere magnets to the back of your spice jars and you're ready to go!
Fun crafts with the kids
There are endless amounts of fun crafts you can create for your kids with neodymium magnets. You can play with magnetic slime, make an electromagnetic train, make your own fridge magnets, and so much more!
As you can see, with just a little bit of imagination there's so much you can do with magnets around your home. It's worth keeping a pack of magnets at home so that you're ready to use them whenever you might need them, whether it's to help keep your food fresh, hold together important paperwork, or just have some fun!
The Energy-Efficiency Advantages of Vinyl Window Replacement

Windows are more than just portals to the outside world; they play a significant role in determining the comfort and energy efficiency of your home. If you're looking to improve your home's energy efficiency, consider the advantages of vinyl window replacement. In this article, we'll... The post The Energy-Efficiency Advantages of Vinyl Window Replacement appeared […]