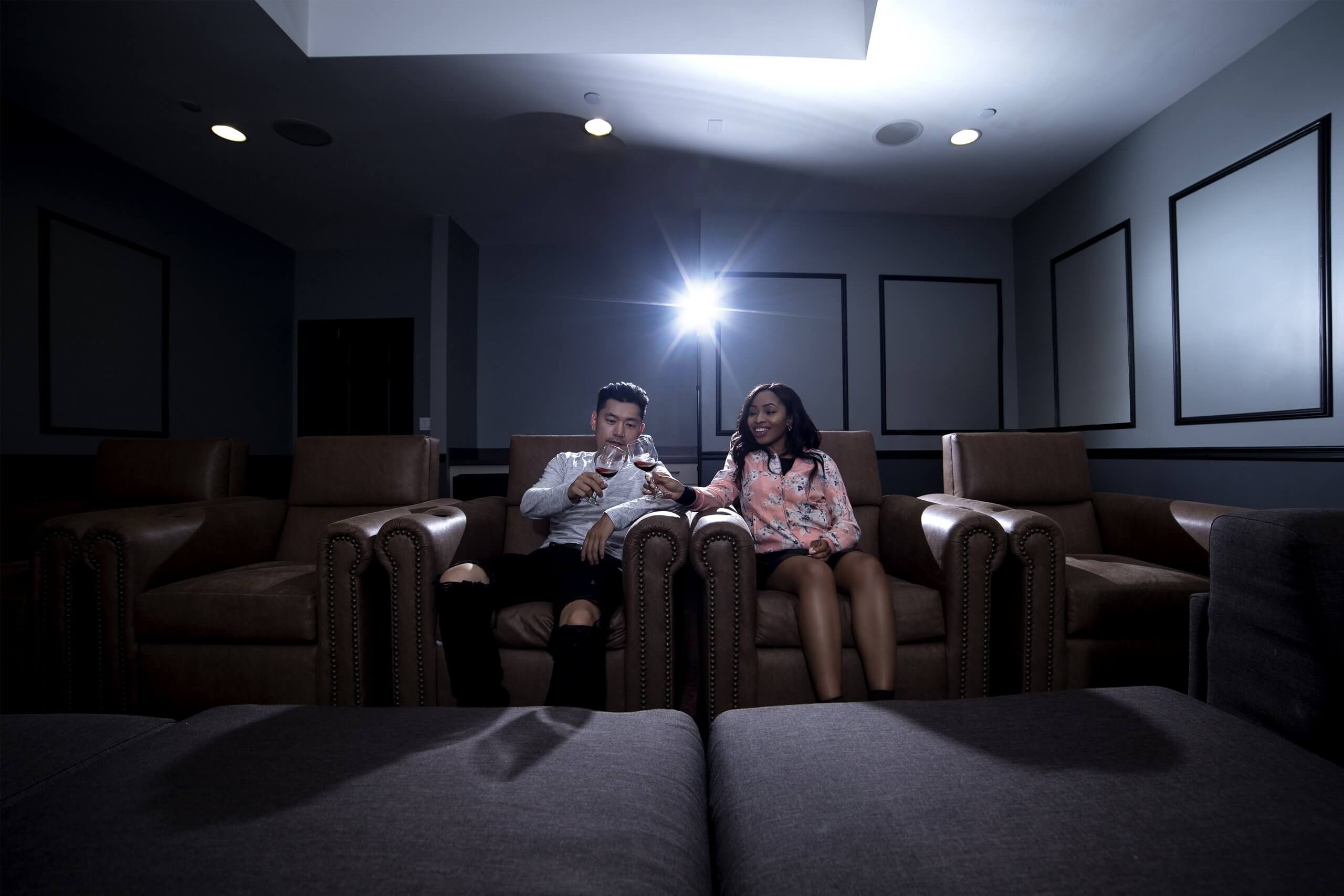 Having a home theater is a great feature to have in your house. While you can always watch your favorite movies in your living room or bedroom, nothing beats the feeling of watching from a bigger screen with a cinema-like experience.
Considerations For Your Home Theater
With your current home theater, you may want to kick it up a notch by allowing it to be the best place you'll ever be in your household. While you can settle for what you have, there's nothing wrong with making it a hundred times better. Listed below are the tips on how you can improve your home theater experience:
1. Update Your Seating
The highlight of your home theater would always be your seating. No matter how spacious your room is, you might not achieve a luxurious experience if you don't provide comfortable seats.
You might want to consider switching to luxury home theater seating to achieve maximum comfort. Nothing beats the feeling of being able to watch your favorite movie with the pure coziness surrounding your body and you can easily control the temperature by resetting the thermostate. In this way, you can focus on the film and not complain about any discomfort. To maximize your comfort, you may want to go for a home theater seating that features a cup holder, so you wouldn't have to worry about where to place your beverage.
2. Surround The Room With Speakers
When you watch movies at the cinema, you can hear everything from every corner of the room. In this way, not only would you be able to hear everything equally but you can also allow a full cinematic experience right from your seat. To have an improved home theater experience, you might want to consider upgrading and surrounding the entire room with speakers.
Ideally, you should look for speakers the manufacturers designed to be for home theater use. In this way, you can attain the echo you're aiming for. Also, spread your sound equipment evenly around the room and take note of the volume levels of each one. In this way, you won't hurt your ears while watching.
3. Soundproof The Entire Room
As you watch your favorite movie, it'd be best to focus your attention on the film and not the sounds happening outside. When there's too much noise happening, you may have a hard time enjoying and you might consider watching on a different day instead.
To allow everyone to enjoy the movie, you can consider soundproofing your home theater by adding noise-canceling panels that eliminate noise. Don't worry about the aesthetics of the space as its color is usually in black or gray, allowing the room to still look cozy and dark.
4. Control The Lighting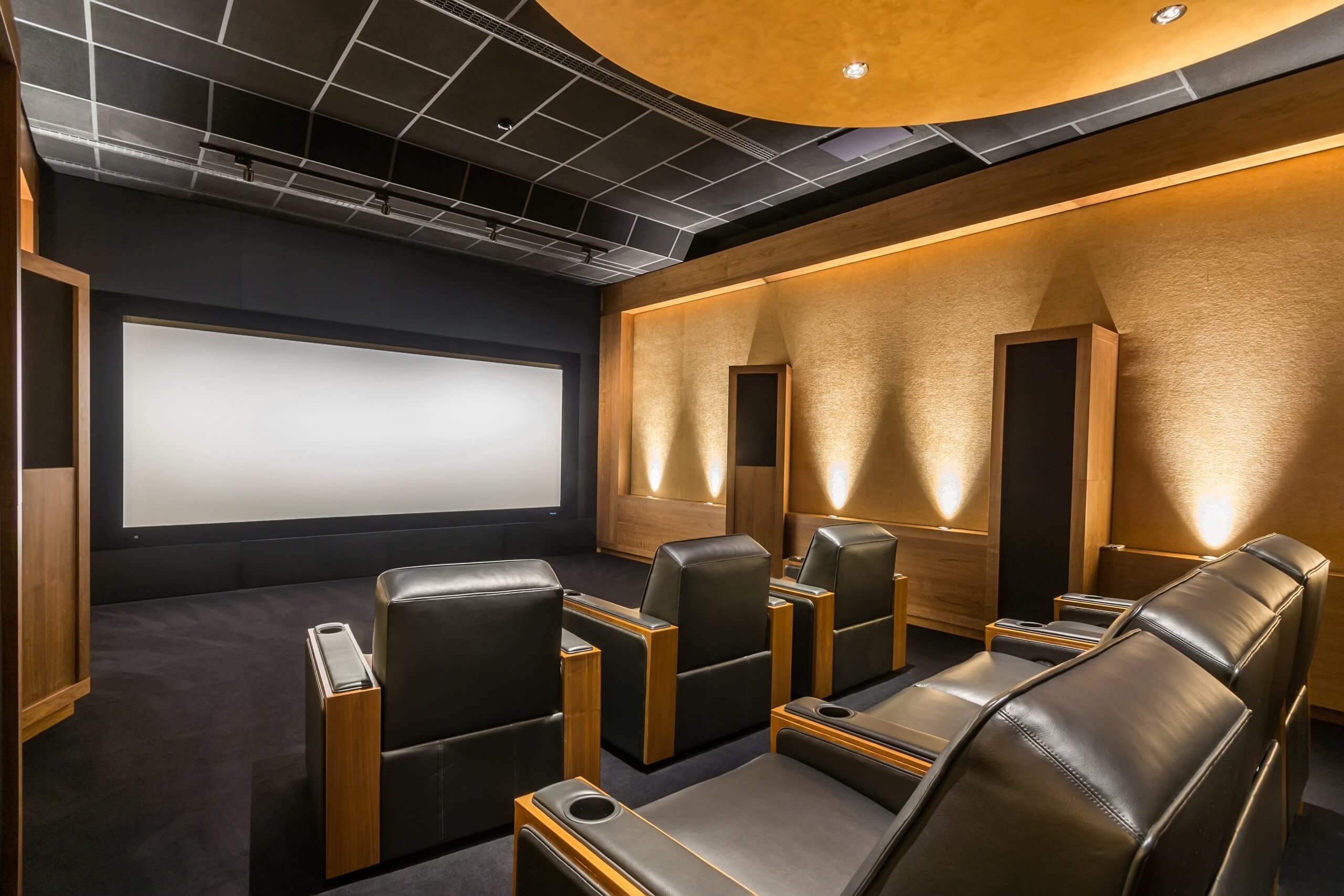 While the movie is playing, the lights may be completely shut off inside the room and the only light you see would be the one from the screen. However, if you'd like to improve your home theater experience, you can always add more to that.
Ideally, you may want to add subtle night lights on the floor that goes on the aisle, allowing the people to view where they should head if they're planning to leave for the bathroom. With these upgrades, it can feel like the room is a small cinema.
When you need to turn on the lights before or after the movie, you may want to add a cove lighting with warm white color for a relaxing experience. Avoid adding chandeliers or any hanging lights as they may ruin your home theater experience. You should go for lights embedded inside the ceiling and allow the color to be warm and relaxing.
5. Don't Forget The Extras
For maximum home theater comfort, you may want to consider adding a cozy blanket allowing everyone to snug inside while the movie is playing. It'll feel like you're inside a cinema but enjoying the comforts of your home. Go for a fabric with a soft plush such as cotton, wool, or fleece. You can make it available on each chair and allow your guests to snuggle.
You could also allow snacks and beverages to be easily accessible inside the room. To minimize any distractions from light or people going over the station, you can place it at the back of the room. In this way, they can have an unlimited supply of snacks and drinks without disturbing other people.
Conclusion
As you may already have an existing home theater in your household, allow it to reach its full potential by doing some upgrades. In this way, it'll not only make the movie experience better but it'll create a great ambiance for everyone you're watching with.
At the end of the day, always ensure you have fun and watch with your favorite people, allowing every movie experience to be the best one yet.
The Energy-Efficiency Advantages of Vinyl Window Replacement

Windows are more than just portals to the outside world; they play a significant role in determining the comfort and energy efficiency of your home. If you're looking to improve your home's energy efficiency, consider the advantages of vinyl window replacement. In this article, we'll... The post The Energy-Efficiency Advantages of Vinyl Window Replacement appeared […]