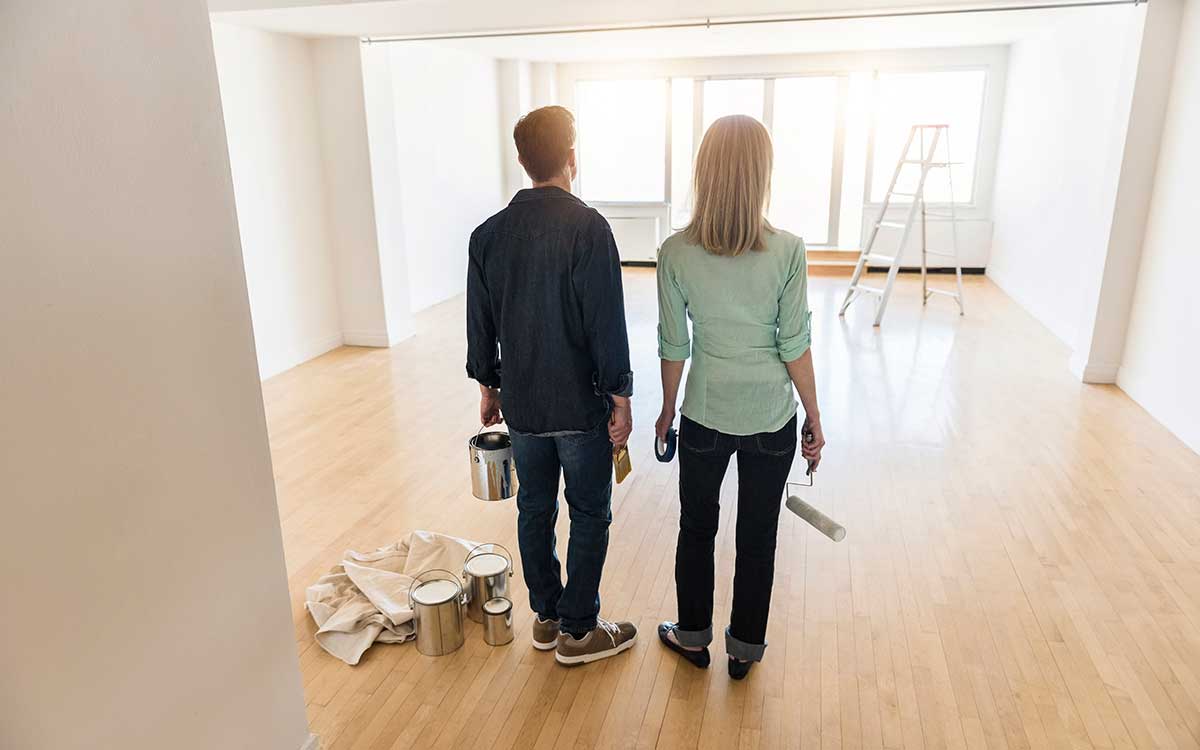 If you're considering selling your house, but waiting for the pandemic to pass first, you might be missing out on a real opportunity. According to the property website Rightmove, there are more people looking for homes than there are homes for sale, and properties are selling on average three weeks faster than normal. Asking prices have also risen, and are higher than pre-pandemic prices in all regions of the UK. So now's the time to get a good bang for your buck, but you'll need to get your things in order first to ensure you get maximum profit.
Choose a good estate agent
When choosing an agent, you might feel the most important thing is a low fee, when in fact a good estate agent who charges more commission might sell your home quicker and for more money, making them much more cost-effective.
Have a look at how much experience they have selling in your area, and whether they've sold similar properties to yours in the recent past. If they have, you can compare the prices they got for these properties against other agents.
Don't ask for too much
Make sure your agent doesn't put too high an asking price on your property, otherwise you might be faced with a long, drawn-out process where the price needs to be dropped after a while anyway. Instead, ask the estate agent to give you evidence as to why they've chosen that price, and don't be afraid to disagree with them. It's your house after all!
Prepare all documents
There are quite a few to remember, but if someone's interested in your property, you don't want to put them off by not being able to supply the information they need.
Key documents are gas and electrical checks, building certificates for alterations and additions, damp guarantees, subsidence guarantees, planning permission if major development has been carried out, and HM Land Registry title documents.
Make your home look amazing
The pictures of your property are one of the real selling points, so make sure you declutter your home by clearing everything away. If you have fitted wardrobes in your bedroom, make sure you use them to their full potential, putting away clothes and shoes to leave your bedroom tidy.
Open curtains and blinds so your rooms have as much natural light as possible. As well as looking inviting, rooms also look larger when they're bright. Keep your mirrors and windows spotless.
Gardens should be tidy, and full of color if possible; bathrooms should be mold-free and the toilet seat should be down; kitchens should have clear, clean, and tidy worktops; and pets (and their accessories) should be kept out of every photo (sorry Tiddles!), as non-pet lovers may be put off by the sight of them.
With the market so strong at the moment, it might be the best time to put your home on the market get funds to start something like selling food on swiggy. But that doesn't mean you should rush. Failing to get everything in order could cost you money on a sale, or even the sale itself. But get yourself organized and you could be in for a far greater profit than you'd anticipated.
Homeowners Guide to Black Mold Removal in Toronto

Learning that you may need black mold removal can be outright scary for many homeowners. Black mold is also known as toxic mold, which has been portrayed in the media as a threat to people, animals, and children. The truth about black mold is a... The post Homeowners Guide to Black Mold Removal in Toronto […]