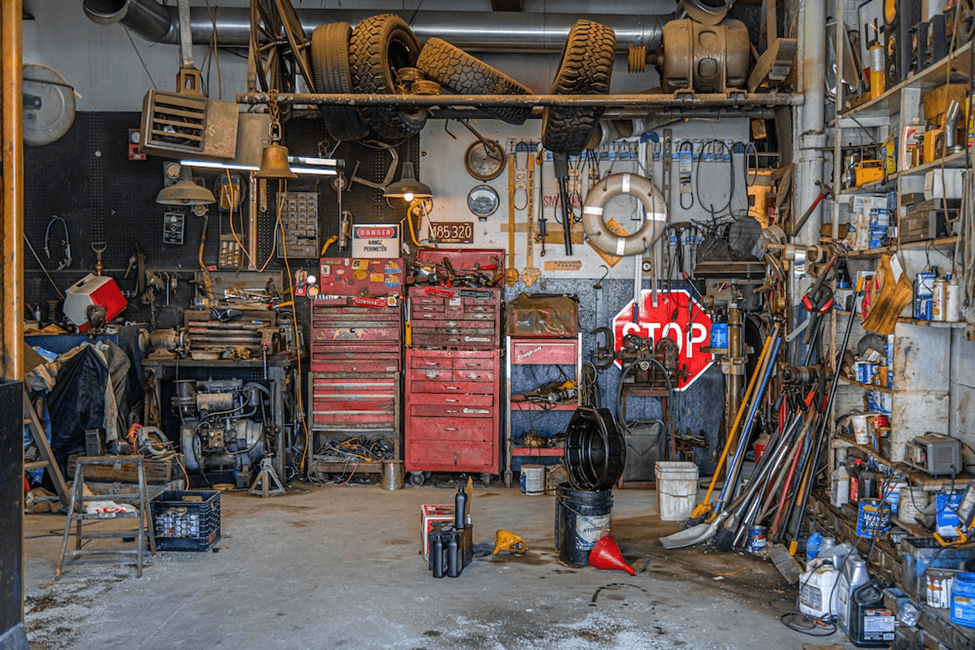 It isn't uncommon for homeowners to schedule home renovation projects after some years. While this is a good idea, most homeowners focus on major remodeling projects, especially the kitchen and bathroom. Frankly, you can renovate any room in your home to meet your design needs and expectations. Despite being unpopular, garage renovations are common and pay off. Remodeling your garage improves property value and quality of life.
However, like other renovation projects, you should think through them before embarking on garage remodeling. Homeowners often have to make crucial decisions for a satisfying outcome. Below are common garage remodel mistakes to be wary of.
1. Remodeling the Garage Yourself
You shouldn't attempt a garage remodeling project yourself, even if you are an excellent handyman. Most homeowners prefer handling their garage remodel project because of limited budgets and confidence in their skills. While these are meaningful reasons, it is best to hire a garage builder and contractor.
According to a Zillow Report, more than 40% of homeowners who undertook DIY renovation projects later regretted it. You shouldn't overestimate your DIY skills, especially when handling serious projects that can affect the appearance and value of your home. Even if you have a limited budget, the cost of hiring an expert after a botched project significantly adds up. You'd rather save up for the project longer or find financing.
2. Creating Extra Living Space in the Garage
Converting your garage into an additional living space is certainly exciting, especially if your family has grown. A garage conversion is comparably cheaper than adding a new room. However, homebuyers' surveys on the most sought-after features show that most have a garage or parking space among their top ten important features.
Having a garage in your home is beneficial in many ways. Besides being ample space for parking vehicles, it is an excellent storage area. Sacrificing these crucial functions by converting your garage to an extra room has long-term drawbacks. For starters, a garage conversion is a deal breaker for potential homebuyers who prefer homes with a garage space.
Maintaining indoor temperatures of converted garage space is also challenging, especially during winter and summer. The garage has many openings and is very vulnerable to pest and insect infestation. Nonetheless, you can create a makeshift room in the garage to enjoy your favorite beverage or relax as you listen to music.
3. Not Having a Strategic Remodel Plan
Starting the remodeling project without a solid plan is another common mistake that can fail the entire project. A site plan outlines the design and phases of the remodel, making it easy to plan for the entire project. The plan should highlight the size of the garage space, how to execute the remodel, and the tools and resources required. Your strategic plan should also highlight the goals of the remodel. Goals should include the following:
Improve appearance
Increase storage space
Create a workspace
Make the space efficient
Install new features and utilities
4. Using Cheap Materials
Interestingly, most homeowners don't take their garage renovation projects seriously, especially when choosing materials. Choosing cheap materials, especially flooring materials, degrades the entire project. For instance, using floor paint to cover structurally damaged or unappealing concrete slabs only provides a temporary fix.
You should consider hiring a professional company to install a solid floor coating with assured longevity. The same applies to other renovation materials. For instance, if you buy cheap cabinets, be ready for misaligned doors, broken hinges, and other annoying issues. You should also avoid cheap garage doors. Such doors are not sturdy and less likely to survive harsh winter storms.
5. Ignoring the Importance of Waterproofing
Apart from the basement, the garage space is largely vulnerable to water damage. You should protect your garage from water damage during remodeling. You can waterproof your garage by using the following:
Floor coating
Waterproof paint
Durable roof
Repairing all cracks
These simple measures protect your garage from flooding and water damage.
6. Spending Excessively
You shouldn't necessarily spend a lot on garage renovation for a high-quality result. While you shouldn't settle for cheap materials, start by creating a renovation budget. This will give you an idea of the expected costs and highlight unexpected inevitable expenses. Use the budget to prioritize items that need immediate attention for the project to run smoothly.
Like other renovation projects, you can save money during garage remodeling in many ways. For instance, you can ditch expensive upgrades and utilities for affordable options. You can also repair your current cabinets instead of buying brand-new cabinets.
Endnote
A garage remodeling project should improve the appearance and functionality of this space. If you primarily use the garage as an extra storage space, focus on making renovations that increase storage space. Have a remodeling plan, use quality materials, and hire an experienced contractor.
Homeowners Guide to Black Mold Removal in Toronto

Learning that you may need black mold removal can be outright scary for many homeowners. Black mold is also known as toxic mold, which has been portrayed in the media as a threat to people, animals, and children. The truth about black mold is a... The post Homeowners Guide to Black Mold Removal in Toronto […]