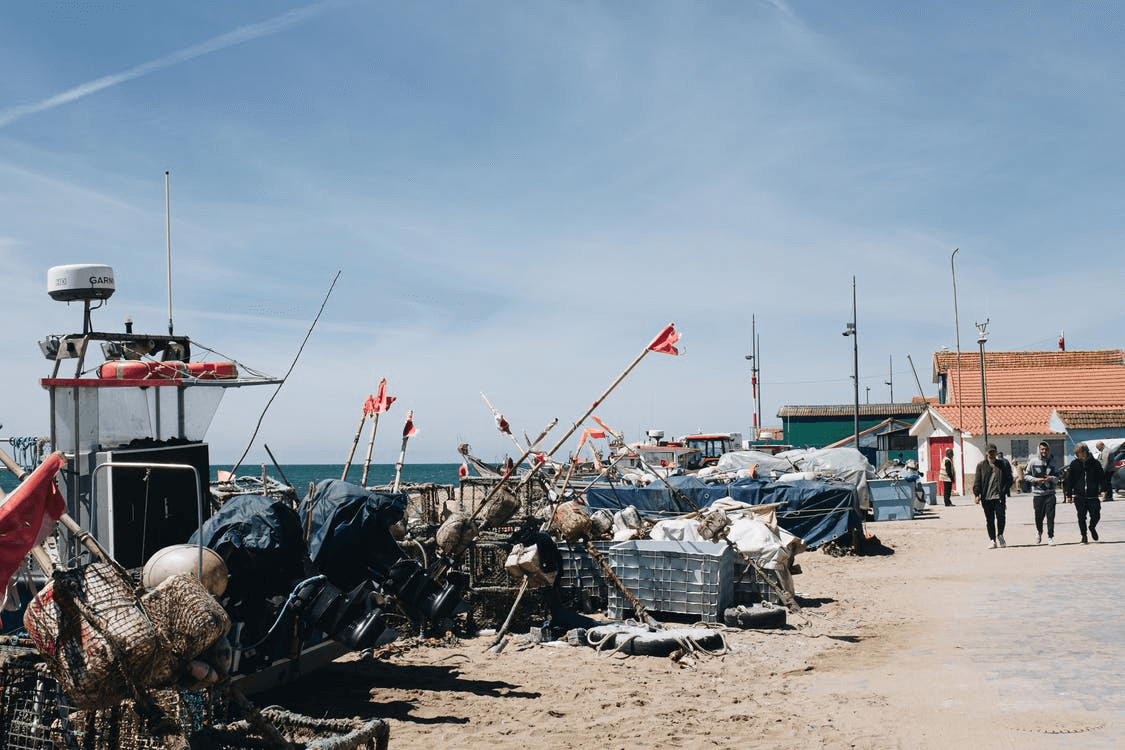 Link: https://www.pexels.com/photo/assorted-junks-on-the-seaside-9180936/
Alt-text: Junks lined up by the seaside
No matter how clean your home looks, there's always something that doesn't belong there—a broken TV, an old piece of furniture, some junk from the garage. This clutter can quickly fill up your living space and make your home look disorganized.
Suppose you want to reclaim your living space. In that case, you'll need to hire a junk hauling service to remove the unwanted items from your property and bring them to the appropriate location for either recycling or complete disposal.
Preparing for A Home Junk Removal
Most people are unaware of the necessary preparations for a successful home junk removal. If you want to make the process as smooth as possible, there are a few key things to do in advance.
An excellent first step toward getting rid of household items is evaluating which is junk and which is not. Be honest with yourself. It's easier to get rid of junk before it piles up into a clutter problem than after. Think about how often you use an item, if it has sentimental value, and whether or not you can donate or sell it.
Before you begin hauling things away, it's important to figure out what to get rid of. When organizing your junk, make sure you sort by category, such as clothing and paper items. This way, you can more easily toss out old furniture or re-donate those tattered T-shirts. Also be sure to keep an eye out for valuables that may have been thrown in with everything else.
Move Larger Items to a Storage.
Sometimes, you have valuable properties that may be occupying too much space in your home. One way to get more space without is by moving these items to larger storage facilities.You can call a storage company, arrange for them to come and remove your items from your house.
3 Ways You Can Get Rid of Clutters in Your Home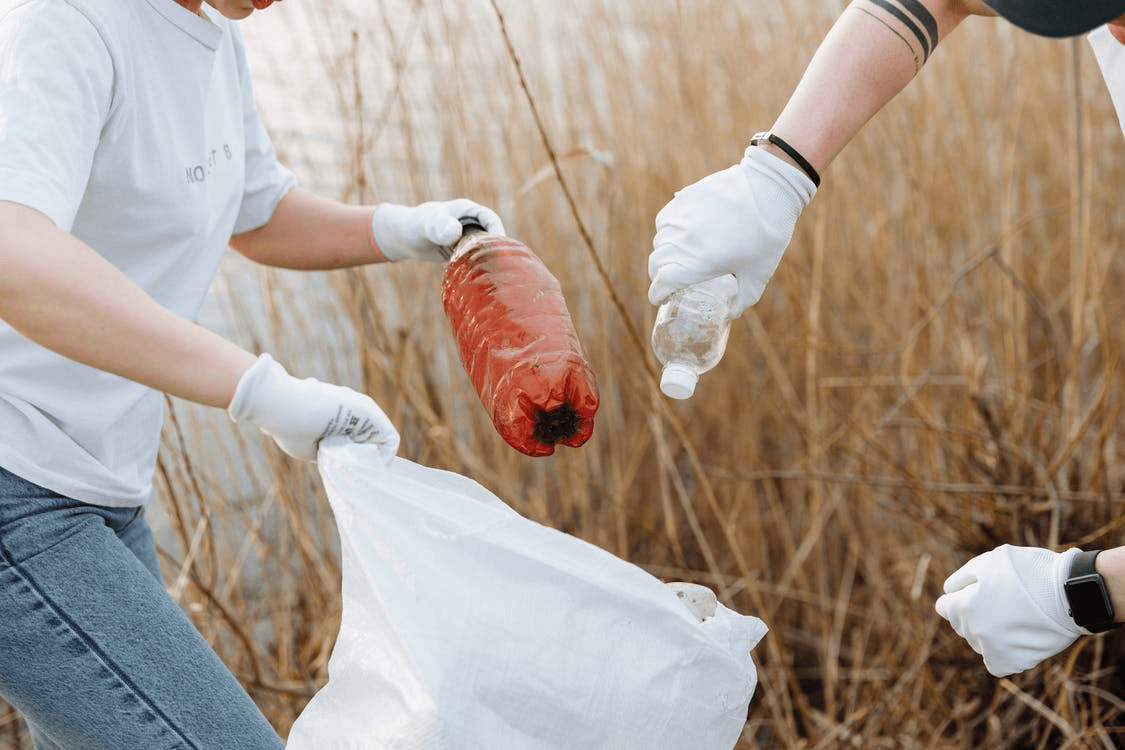 Link: https://www.pexels.com/photo/hands-of-people-putting-plastic-bottles-in-garbage-bag-7656748/
Alt-text: People putting plastic bottles in garbage bag
At this point, you may want to consider one or more of the following methods to dispose the junks.
Donate, Sell, or Recycle the Rest
Once you have a list of what needs to go, check through them to decide which items you can sell or forward for recycling. You may also consider dropping some items off at a donation center. It might cost a bit more to donate versus selling your junk on Craigslist or eBay, but donating may help more people and takes less time.
Dumpster Diving
Dumpster diving, or skip trucking, is a form of scavenging and rummaging through commercial or residential trash bins to find recyclable materials or food. If you're looking for a cheap way to get rid of all that trash and junk, consider hiring a company specializing in dumpster diving. While some companies are legitimate, be wary of scams. Be sure to do your research before signing on with any service.
Hire Professional Junk Removal Service
There are numerous benefits of hiring a professional disposal service. Perhaps the most obvious benefit is saving you a lot of time and hassle. Dealing with junk can be very tedious and overwhelming, especially if you have a lot of it. A professional junk removal service will take care of everything for you, from removing the junk to disposing of it properly.
Choosing a Professional Junk Removal Service
There's no better way to get rid of junk than with a home junk removal service. It saves you time and hassle while ensuring that your items are disposed of properly. Before deciding on a junk removal service, consider these important factors that will help you find the best one for your needs.
Do Your Research.
When it comes to junk removal, many people think they can just call any company and get the job done. However, different junk removal services offer different quality of service. If you're looking for a reliable and professional service, ask around and get people's opinions about professional junk removal services.
Look for a Company with Experience.
When looking for a company to help you with your project, be sure to find one with experience in the field. Reading up customer reviews on the internet helps you get an idea of the company's service quality.
Consider the Cost and Environment.
When choosing a professional junk removal service in Colorado, you want to ensure that their pricing fits your budget. Also, you may want to choose a company that will only get rid of your junk in an eco-friendly process.
Ensure the Company is Insured and Licensed
In Colorado, removing junk is considered part of a waste management business, which requires a specific license. If you don't check into these requirements before choosing a company, you could stand a chance of getting fined for hiring an unlicensed company. In addition to that, Check with your state's consumer protection department for any complaints against them and make sure they are insured and licensed to do business within your state.
Junk Services in Colorado: Pros and Cons
There are many pros and cons to consider when deciding if junk removal services are the right solution for you. Here are some you may consider:
Pros.
You won't have to lift a finger. A junk removal service will cover everything for you – from packing up the items to loading them into the truck. You have to point and tell them what you want disposed of.
They'll dispose of your items responsibly. Junk removal companies are experts in waste disposal. They will ensure that the items you are getting rid of are done properly according to local laws and regulations. This is especially important if you're getting rid of electronics, furniture, or other large items.
It's cost-effective. Hiring a junk removal service is often cheaper than renting a dumpster or hiring a moving company. In fact, many services offer free estimates so you can compare prices before making a decision.
It's fast and efficient. Junk removal companies work quickly and efficiently, so you can get rid of your unwanted items as quickly as possible.
The Drawbacks
They may not remove all of your unwanted items. Some junk removal service companies won't accept harmful or hazardous items to be transported from one place to the other, such as pesticides, fuel, oil, ammunition, fireworks, and gasoline.
They may damage your property. While they are often careful handling your property, there are cases where some items get damaged along the way including the home decor.
Final Takehome
Colorado has no shortage of options when it comes to junk removal services. However, this also means it can be difficult to choose the right company for the job. Before hiring a junk removal service, it's important to understand the pros and cons. You should also determine which type of service you need for your clutter and how to choose the best company for you.
Power Up Your Home: How Electricians Can Transform Your Living Space

The modern home is a complex system of electrical components and devices that provide us with the energy we need to live our lives. However, your home's electrical system is not something you should take for granted. It can not only endanger your safety if... The post Power Up Your Home: How Electricians Can Transform […]